The capital of South Korea, Seoul is also known as Seoul Special City. It has everything starting from business, technology, and culture. You can visit and see the immense diversity in this city. One of the places to visit in this city is the Children's Grand Park in Seoul adjacent to Children's Grand Park station. While visiting the city, Children's Grand Park must not be neglected. Its beauty can entertain you thoroughly in the journey. You can enjoy everything in this Park from a zoo to an amusement park for children as well as adults. Moreover, it's awesome to enjoy cherry blossom season and that's why we call it a hidden gem in Seoul.
Things to do in Children's Grand Park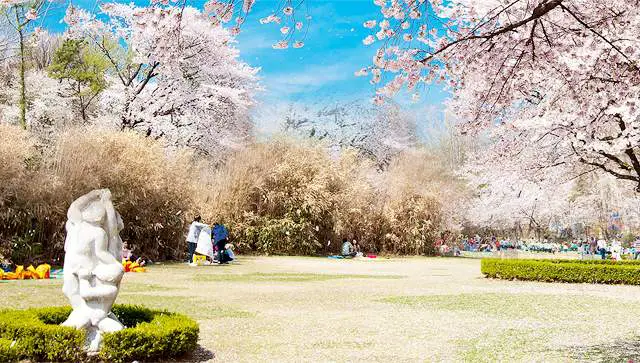 Trees and Gardens
Why did I list this point here first? I feel that nature is most important and since the air quality of Seoul is not so good, these trees and gardens are like a luxury and treasure for the visitors in Seoul's Children Grand Park. It consists of various species of flowers and a wide range of plants making a botanical garden. You can explore many species of flowers, plants, and greenery of various kinds. It's just a spiritual treat. Among the immense technological advancements and very materialistic overview of the city, this is one of the only places you will find nature at its fullest.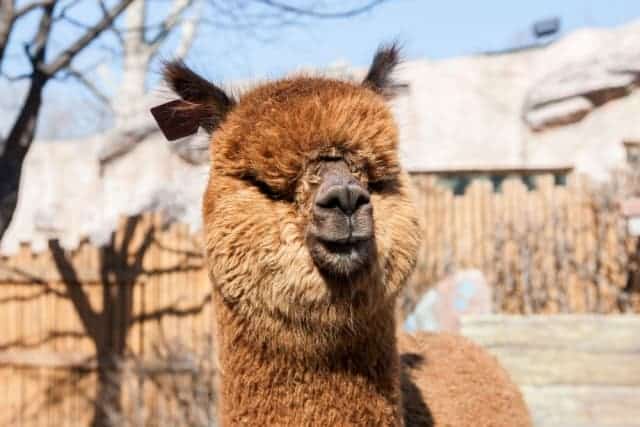 Zoo
Just adding more to the natural environment of the park. This park consists of zoological gardens too. Animals are placed in large and spacious areas and a vast place is dedicated to each animal. Names of animals are also attached in the form of tablets or woods which also contain a picture. Alpaca, fox, monkey, elephant, tigers, and many other animals are part of this Zoo.
Sports
Although the park is named after children, there are many sports for adults too. It contains a tennis court, soccer field, gate-ball field, and much more. This vast park of almost 530,000 sq. meters helps satisfy sports fanatics. Many sports events regularly happen within the park.
Events
Many events occur in this park throughout the year. It is one of the amazing spots where besides sports events many cultural shows also take place. To amaze you, the park has got everything and is simply one of the most entertaining locations in the city.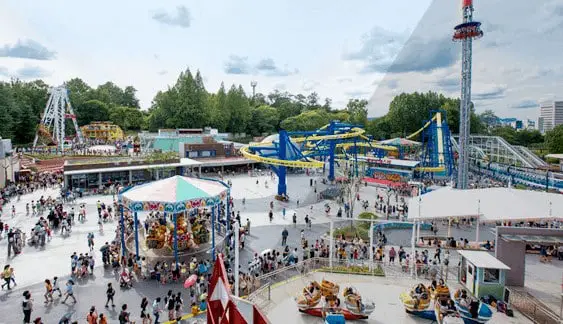 Rides
This place has rides for children and people of different ages. It consists of trains for amusement and different representations found in the amusement parks. The newly renovated vast park contains more rides than ever.
Taking pictures
There are many statues, trees, and perfect places in the Children's Grand Park to take beautiful pictures. You can take your pictures with different statues of animals and things. There are some human statues too. You will see some large buildings close by. You can take aerial pictures (if allowed) in the rides.
Many people visit this park daily and after its establishment in 1973, it is one of the most famous parks in Seoul.
Nearby Attractions
The Children's Grand Park is located in the Gwangjjin-gu District, Seoul. Many important parts of the city are close to Children's Grand Park including Children's Grand Park Station, Common Ground Shopping Mall, Seoul Forest and much more. There are many things for entertainment near the park, which include:
Cafés in the district Seongsu-dong
There is an array of a lot of cafes in this district, which is close to this park. With many different varieties of desserts, coffee, and different items, it is a good place to enjoy near the park. There are more than 10 such cafés here with a lot of diversity and treats for your aesthetics.
Common Ground Shopping Mall
In the same district of the Children's Grand Park, there is the largest container shopping world. This is, of course, a place for recreation and further enjoyment. You can purchase anything according to your requirements and wishes. Many performances and events performed here along with its containers where you can eat and shop. It is a culturally independent platform.
Seoul Forest
This is an amazingly diverse place because it also contains another park full of greenery called Seoul Forest established in the year 2005. It contains 0.4 million trees 100 different animals adding to the diversity of this great city of the world. This is the place where you can experience fresh air after seeing the whole city. Greenery is very good for brain health and this area specifically adds many gold coins to the vast treasure of this city.
Seoul Children's Museum
In the same district, you will find a museum full of floors and lots of activities. It is known as the Seoul Children's Museum. This is among one of the most attractive tourist destinations you can explore near Children's Grand Park.
Universal Art Center
There is also an art center here to visit with different representations of arts. It is a multi-purpose art and cultural center. Just think about this immense diversity in this one capital city of Korea and we are only talking about a district.
Restaurants
We recommend you visit one of these restaurants so that you can enjoy the real Korean tastes. There are many other restaurants close to this area.
Seobuk Myeonok

Address: 80-47, Guui-dong, Gwangjin-gu, Seoul
Cuisine: Korean noodle & Mandu (Korean Dim sum)
Hours: 11:30 – 21:00
Day Off: Sunday
Wangshimli Junggopchang

Address: 111-127, Hwayang-dong, Gwangjin-gu, Seoul
Cuisine: Korean BBQ (Gopchang)
Hours: 16:00 – 02:00
Day Off: Sunday
Batnom

Address: 373-9, Gunja-dong, Gwangjin-gu, Seoul
Cuisine: Seafood (Boiled or Steamed Crams)
Hours: 16:00 – 01:30
Day Off: Sunday
Conclusion:
Seoul is the capital city of South Korea and is full of culture, art, tradition, modern technological advancements, parks, even forests, and a wide range of restaurants. We just presented a specific Children's Grand Park and some locations near it which is awe-inspiring. It is a great place for your family and during your trip, you must take your children to these locations and enjoy the life of this city at its fullest.
You may also like: