Top 5 Korean Ramens
Korean Ramen has become a staple food in Korea. It is the go-to 'meal' for almost every age! Ramen is popular comfort food, mainly because they are cheap, easy to find, and most importantly delicious. All convenience stores tend to carry Korean ramen, and some of them can go for as low as 1,000 won. Certain convenience stores even allow customers to cook their ramen over a cooker topped with eggs! Best enjoyed outdoors with their family and friends.
Koreans take pride in their ramen. Preparation for ramen is considered an art form here in South Korea. They often take creative liberties on how they could make their delicious steaming bowl of instant noodles even better. Whether throwing in a couple of eggs, a dosage of cheese, or some healthy greens, eating ramen – whether instant or home-made from scratch – Korean ramen is an experience in itself.
Here are the popular brands of Korean ramen you can easily find on your next trip to Korea as well as a couple of ramen restaurants that are worth making a trip to!
Samyang Korean Fire Noodles (Buldak Ramen)
Samyang noodles are famed for their next level of spice – which in turn prompts the ever so famous Samyang fire noodle challenge where people would attempt to finish a bowl of these fiery noodles without drinking water. Despite their spice, Samyang spicy noodles have an addicting taste, thanks to the nicely sprinkled sesame seeds and seaweed flakes that come in each package. Once you can get over the volcano in your mouth, you'll find yourself craving for more! The stir-fried Korean fire chicken noodle ramen is one of the top 7 ramens in Korea. Not to mention it is halal certified.
Samyang ramen now comes in different flavors; for those craving for even a bigger challenge, Samyang ramen even offers flavors that have DOUBLE the spiciness than the original. Otherwise, Samyang spicy noodles offer flavors such as carbonara fire noodles, spicy cheese ramen, and Samyang jjajang buldak spicy black bean roasted chicken ramen noodle. They are a little kinder on your tongue without compromising the richness of the noodle's taste. Alternatively, cooking the noodles in milk and using only half of the sauce packet will also help with the spice!
Nongshim Shin Ramyun
Nongshim Shin Ramyun has to be one of the best and most loved ramens by Korean locals. Every household probably has Nongshim Shin Ramyun in their homes. It is popular in Korea but also in other parts of the world. The deep and spicy beef broth's taste pleases every taste bud. The noodles have a thicker texture which makes chewing on it a more satisfying feeling as well. Its' original spicy flavor has a good balance of spice which perfectly accommodates its full-bodied broth, making a cup of Nongshim Shin Ramyun noodles a very comforting meal on a cold wintry day, or even after a hard day of work.
Nongshim noodles come in a variety of flavors – Spicy miso, Chapagetti ramen (Korean black bean noodles instant), Gourmet spicy, Kimchi ramen, Soo air-dried (beef and Korean seaweed noodle), spicy, spicy seafood ramen, and Soon veggie noodle soup. It is often, and probably best, eaten topped with egg and some dried vegetables. Some might even add cheese and spam to the mix for a more filling meal.
Ottogi Jin Ramen
Jin Ramen comes in two varieties – hot and mild. The former carries a spicier flavor for those craving for a kick, while the latter cools down the spice without compromising its taste. Regardless of your choice of flavor, both varieties offer a packet of noodles with a similar thick and chewy texture as Nongshim, and a flavorful broth garnished with bits of dried vegetable and mushroom that would make this comfort meal quite healthy on its own. The broth also carries the full-bodied flavor of beef and kimchi, which makes this bowl of ramyeon a nostalgic flavor of home.
It should be noted that while the first variety is considered the spicier out of the two, compared to other instant noodle brands, Jin Ramen is relatively mild in terms of spice. Hence, making it perfect for first-time spicy instant noodle eaters, or for those who cannot take spice in general. If topped with egg and some seafood, Jin Ramen would be a terrific meal on a cold, rainy day. Fun fact, some restaurants do offer Jin Ramen as a meal on their menu! So keep a lookout for it!
Neoguri Korean Ramyun
A brand under Nongshim, you might be familiar with this ramen brand if you've watched the Oscar-winning Korean movie, Parasite. It is one half of the famous recipe, Chapaguri. Neoguri ramen has two main flavors – seafood and spicy, or seafood and mild. Both flavors, however, offer broth with a deep and clean taste, and a healthy amount of Korean kelp which gives Neoguri ramen its unique taste and nutrition. Like many other spicy instant noodles, Neoguri ramen is best enjoyed in the cold weather of winter to warm yourself up.
Aside from Chapaguri, Neoguri ramen can also be used in other creative recipes, such as Neoguri fish cake ramyun, or Jjasai Parsley Udon!
Nongshim Chapagetti (Korean Black bean noodles)
And now, the second half of the chapaguri recipe from Parasite: Chapagetti! Also under Nongshim (and mentioned briefly under our second recommendation!), Chapagetti is "dry" ramen: instead of a spicy soup base. Chapagetti is Korean black bean sauce noodles topped with vegetable and meat flakes. It comes with a small packet of olive oil that definitely get your appetite going.
With its catchphrase "On Sunday, I am the chef for Chapaghetti'", Chapagetti is convenient, fast, and easy to make, but has a taste that gets you hungry, even if you previously weren't!
Korean Ramen Restaurants to check out!
Sometimes, we crave for something a little homemade every once in a while. If that's the case, here are two personal Korean ramen recommendations to check out when you're in South Korea!
Gwangjang market
Though not really a restaurant, Gwangjang market has stalls that sell instant noodles as part of their menu. The base ingredients may be instant noodles, but these stalls make an effort to provide a more "homemade" feel to these meals. Korean noodles are served in small metal pots with fresh side dishes such as kimchi and radish. The stall owners even add in a dash of green onions and eggs to the soup to enrich it and give it a more authentic taste.
There is also something homely about watching the workers bustling about behind the stoves. Busying themselves with chopping up ingredients, and stirring them into the pot while people's voices fade into the background. Not only is it delicious, but the Korean noodles are also only 3,000 won on average.
Woo Lae Oak (우래옥)
Looking for something entirely different than the typical (but delicious!) spicy Korean noodles? Woo Lae Oak restaurant offers Pyongyang Naengmyeon or North Korean noodles! It is a dish consisting of cold buckwheat noodles served in the broth which originates from the capital city of North Korea but has been recently popularized in South Korea.
The traditional North Korean noodles Mul naengmyeon are made with beef broth, slices of beef, radish, pear, and cabbage. While the other variety, bibim naengmyeon is made with red Korean pepper sauce instead of broth with the same vegetable ingredients. While the traditional noodles offer a milder taste, the bibim naengmyeon has an explosion of sweet, spicy, and cold flavors on your tongue.
The price range of this restaurant is between 10,000 won to 20,000 won
Opens every day except Monday.
Address: 983-13, Daechi-dong, Gangnam-gu, Seoul 서울특별시 강남구 영동대로 313
There you have it! If you ever had the chance to visit Korea, give their instant noodles a try! They are great souvenirs! Easy to make! Affordable! And an experience all on their own. Bon appetit! 맛있게 드세요!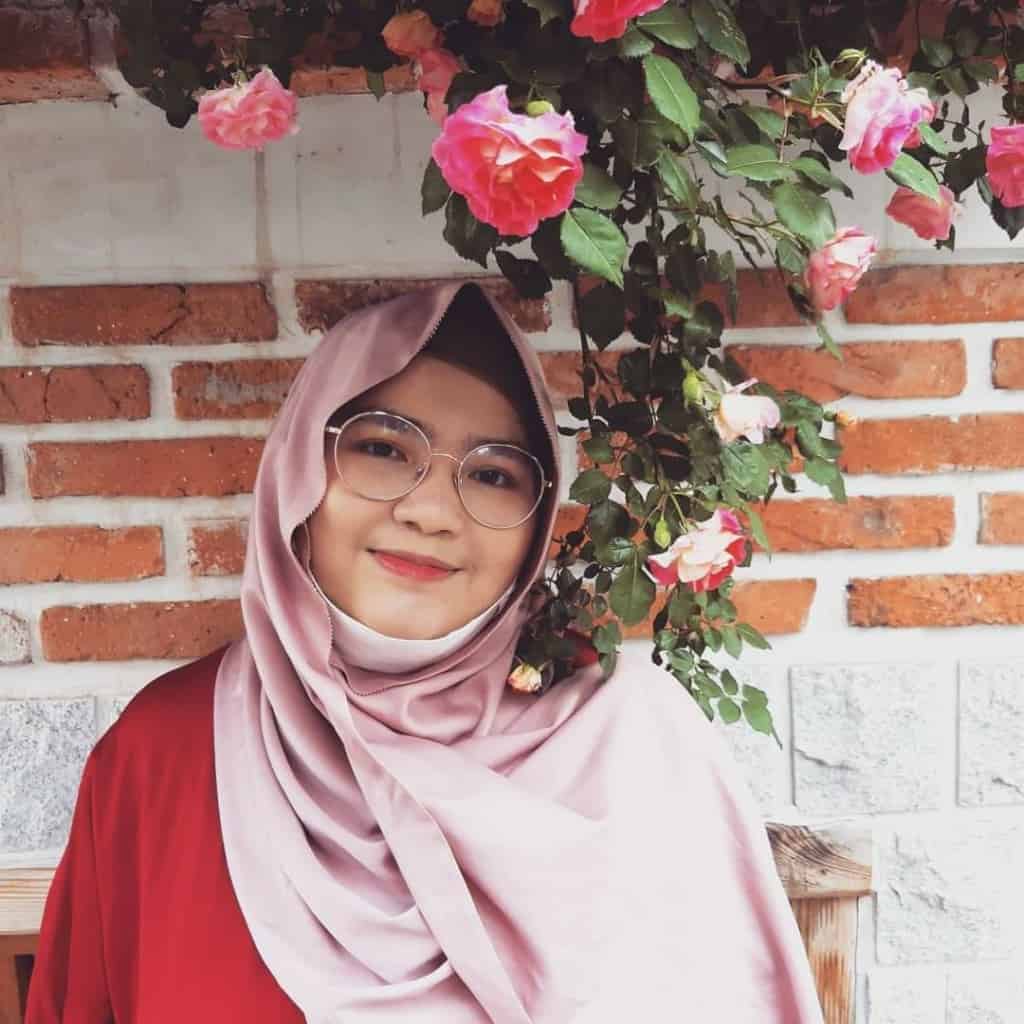 Writer: Imelia Kyra Mohamad Iskandar
Currently pursuing her postgraduate in Seoul, Imelia hails from the island of Borneo, known for its lush jungles and beautiful beaches. When she's not daydreaming about writing her next New York Times Bestseller, she could be seen enjoying a nice cup of convenience store iced coffee as she watches Youtube vlogs.
You may also like: