It is far too impossible to count the wonders of this distinct nation of the world called South Korea. It is a big name when it comes to the economy. Many people prefer it for tourism due to its delightful infrastructure. No discussion about South Korea can continue unless we mention the diverse capital of the country Seoul. From nature to technology, you have everything to experience in this city. Two famous names from the list of amusement parks in Seoul are the famous Seoul Grand Park and the other one is Seoul Land located within the same Seoul Grand park complex.
Seoul Grand Park and Seoul Land
How to travel to Seoul Grand Park
Travel to Seoul Grand Park via subway opting from different stations of the city. For example, you may take Express Bus Terminal station from the Seocho District, which can take you to the Seoul Grand Park station. There is another subway station within Seoul that is called Isu station, which can be found in the Dongjak area of the city taking you directly to Seoul Grand Park station. Even if you don't get help from such resources, you may try to ask a local about Seoul Grand Park and you will be guided most probably. To visit this famous park in the city, it will not be very difficult for you. You can go on your amusing journey with ease.
Seoul Grand Park Zoo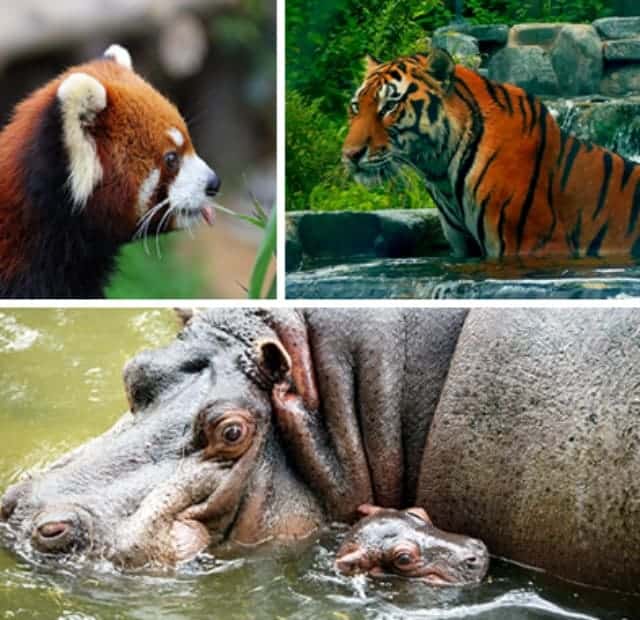 A complete century has passed since this zoo was established. It is now part of Seoul Grand Park. Seoul Grand Park zoo is an excellent attraction when it comes to diversity. Also, friendly to both animals and humans alike. A very large area is dedicated to this zoo and all kinds of animals from birds to insects are present here. You may see a snake with a different texture and some spiders of different colors here. Fish and some carnivorous animals are kept here too. Seoul Grand Park Zoo is surely a hub of animals.
Gaming and fantasies of Seoul Land
Seoul Land is one of the most reputed amusement parks in the country. This park is old as well as good for all individuals. It is beautifully constructed and is a destination for many events to occur along with its spacious locations and a lot of rides. For amusement, this place contains all aspects of enjoying a Korean traditional and equally modern life.
Moreover, there is a place of games and arcades and there is a game world located within its premises. Koreans love games and they have manufactured and produced a wide range of video games and many children in the nation are addicted to such games. It is a good place to find somewhere between rides and different functions and a lot of people. You can isolate yourself into your world and play accordingly.
Furthermore, any amusement park is incomplete without a place designated for children and this park contains a Kids land too. Both the game world and this place are located within the same plaza called World Plaza.
Also, the games don't end here and IQ arcade and Midway Games are located within the park's Fantasy Land where you can find games but of a slightly different kind than the previous one.
In addition, try the Character 3D Theatre to experience the technology of the South Koreans. A fantastic cinema experience and probably better than the other cinemas in terms of the 3D qualities it has. 
Rides of the Seoul Land
Seoul land rides contain a very significant portion of some of the best rides among Korea and a variety of rides can be explored here. Let's mention some of the most famous rides in Seoul Land.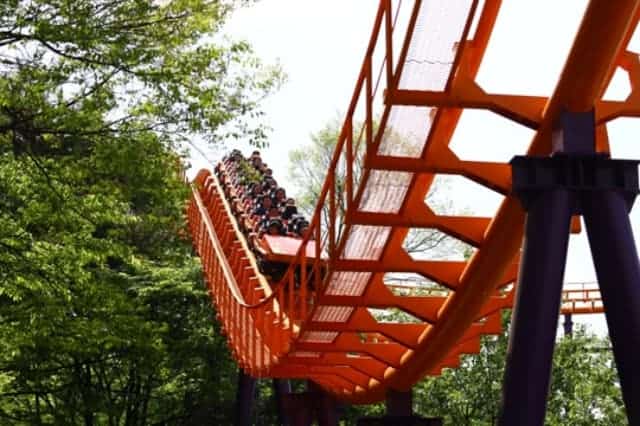 Shooting Gallery: Well, it is not a kind of a shooting range that only some very accurate people opt. It is a simple place where you have to decide a target and then strikes it to obtain gifts, in case you can accurately shoot the target. 
Den of Lost Thieves: You are locked in a kind of mysterious room. Combat the hidden enemies and constantly move with a gun at your hand. It would be very difficult to explain the full picture but you can experience it yourself whenever you visit Seoul.
Flume Ride: Within a boat along with a lot of water, you are traveling and the technology is taking you ahead. The ride may give you goosebumps especially if it is faster than you perceived it.
Convoy Race: In this ride, a child sits in a car traveling along a rail. They'll love riding the Convoy Race and worth the memory.
Worldcup: Not cricket or a soccer world cup championship but its something where everyone can participate. With a soccer ball in between (artificial) and people are rotating around it. Just picture in your mind. Note the feeling this ride gives may be challenging.
Vroomiz Hill: A soft children's playground within the fantasy land where many children play.
Black Hole 2000: Adding a bit astronomy to the rides, this ride consists of a space train going around a black hole (not the real one). A crazy and new invention which most of the parks would not have.
Haunted House: Walk through this horror house to test how strong you are. A challenging place for some people but equally interesting and wonderful.
When we view this whole park complex, we can learn that Seoul Grand Park consists of everything from Seoul land rides to zoos and other wonders. 
Theme Garden and Botanical Garden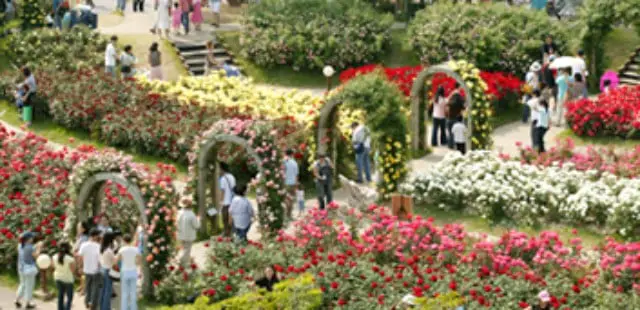 One of the best parts of Seoul Grand Park is that there are many beautiful gardens and green houses in it. You can enjoy many kinds of flowers and trees from all around the world. Personally, we love the Zoo trail because we can forget all the daily-life works when we walk along the calm and peaceful forest road. If you have a plan to visit the zoo of Seoul Grand Park Zoo, I strongly recommend to visit the zoo trail.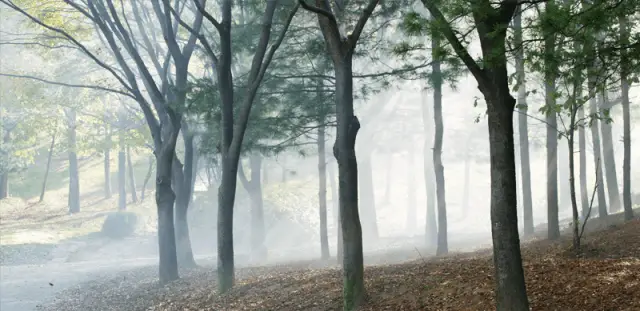 Restaurants in Seoul Land
There are many restaurants within the amusement park, to satisfy the cravings of tourists. During these amusements, people appreciate food more. Some of the most famous cafes and restaurants in the amusement park include.
Cafebene: This is a café with a specialty of bingsu, coffee, juices, and related items. Bingsu is a Korean ice dessert (something close to ice cream) and if you want to try it, this is a good place for you. 
Lotteria 1 and 2: This is the world of hamburgers and fast foods in Seoul land. Fried chicken, hamburgers, coffee, ice-cream, and other times can be found here along with different deals. It is a good place if you want to consume a whole meal. There are two restaurants of Lotteria in the park complex in Tomorrow Land and World Plaza respectively. 
Barbeque Garden: This is a place for barbeques, noodles, and similar food which you may opt if it fits your taste. 
Marketplace: This is a place for traditional food where you can find traditional alcohols, noodles, seafood, and vegetablestyle Korean pancakes aka Jeon. 
Merhaba: With shawarma, icecream, Kebabs, and other traditional Turkish foods, this is a place if you want to taste something a bit spicier or Arabian (to a certain extent). They give fresh vegetables, sauces, and other tasty foods. The place offers ice-cream as a dessert too and this restaurant is located within the Tomorrow Land.
Nearby Attractions
Close to the Seoul Grand Park complex, you can find other adventurous and educational points in the city.
LetsRun Park Seoul: Within the same Gwacheon area, there exists a race track called Lets Run Park and a place for Korea's famous races and a lot of spectators can come and visit. For those who like vehicles and racing, Lets Run Park is a good place near to the Seoul Grand Park complex.
Gwachean National Science Museum: When we visit museums, we normally see history but in this museum, you are going to see the future. An advanced scientific and technological museum where you can see everything related to science. This is a good place for you if you have an aesthetic sense of science.
Conclusion
Seoul Grand Park comprises of entertainment of various kinds. It consists of rides, games, a great zoo, restaurants, and other fantasies. If you have a camera along with a strong heart, you can face the strong rides of Seoul land. You must visit these places since they are the precious jewels instilled within the city's heart. A great place for everyone including children and adults, you need not fear anything before visiting.
You may also like: