Are you wondering about the best South Korean trips? Then you have arrived at the right spot! The Republic of Korea is a lovely nation that boasts a rich and eventful past and breathtaking natural scenery. Intuitively, it makes sense that people from all over the world would flock here. Due to the high cost of travel, however, careful financial planning is essential before making a trip to South Korea.
This post includes preliminary budget estimates for vacations to Korea lasting 5, 7, and 10 days, ranging from average to premium accommodations. Use these pointers to plan a holiday that will be memorable!
You may also read:
Estimate Prices For The Best Trips to South Korea
You can opt for a budget trip to Korea if you're on a tight budget. For a budget trip, here is what you can expect to spend on average on a 5, 7, and 10-day journey. 
| | | | |
| --- | --- | --- | --- |
| | 5-day trips | 7-day trips | 10-day trips |
| Budget | $600 | $840 | $1,200 |
| Normal | $1,500 | $2,100 | $3,000 |
| Luxury | $3,300 | $4,800 | $6,900 |
South Korea Travel Budget for 5/7/10 Days
Planning smartly, seeking affordable options, and embracing the local culture can create an enriching and memorable trip without straining your finances.
These are only ballpark figures, and your actual spending may be more or less depending on your tastes and how you choose to travel. It's always wise to do extra reading and plan your vacation to fit your needs and wallet. You may have a fantastic time in Korea without breaking the bank by tailoring a budget to your preferences and needs with some advanced preparation. Get moving on your itinerary for South Korean trips right away!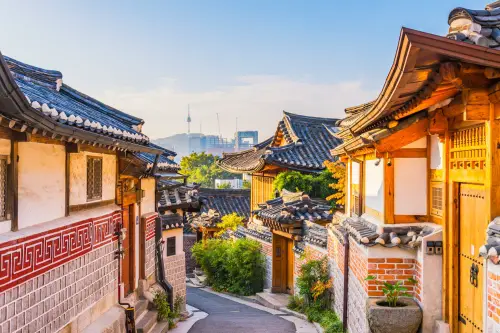 Budget Option
For a vacation to Korea that lasts five days, you should anticipate spending between $1,000 and $1,200 per person if you are traveling on a tight budget. This budget includes accommodations in hostels or guesthouses, public transportation, self-prepared meals, self-guided tours, admission to free attractions, and no souvenirs.
For a 5-day budget trip, you can expect to spend $150 on accommodation, $150 on food, $200 on activities, and $100 on transportation. 
For a 7-day budget trip, you can expect to spend $210 on accommodation, $210 on food, $280 on activities, and $140 on transportation. 
For a 10-day budget trip, you can expect to spend $300 on accommodation, $300 on food, $400 on activities, and $200 on transportation.
Ideal Activities For The Best Budget South Korea Trips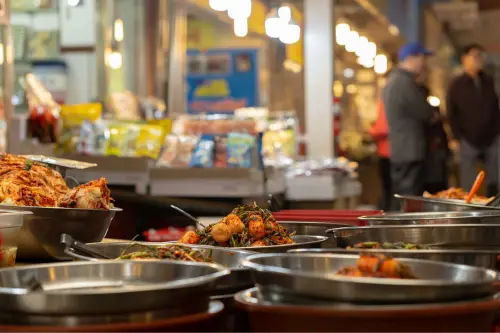 There are many fantastic day adventures in Korea besides the ones listed here. You may select a day excursion that suits your interests and budget with little preparation.
Normal Option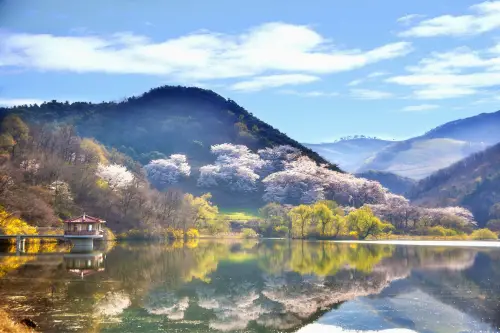 If you're on a normal budget, you can spend around $250-$400 per person for a day trip to Korea. This budget includes public transportation, breakfast and lunch, self-guided tours, and admission to some attractions.
A regular budget trip of 5 days would cost $1,200. This would break down to $600 for lodging, $300 for food, $400 for activities, and $200 for transportation.
The average cost of a weeklong trip on a tight budget includes $840 for lodging, $420 for meals, $560 for entertainment, and $280 for getting around.
Spend about $1,200 for lodging, $600 for food, $800 for activities, and $400 for transportation throughout a standard 10-day vacation.
Ideal Activities For The Best Normal South Korea Trips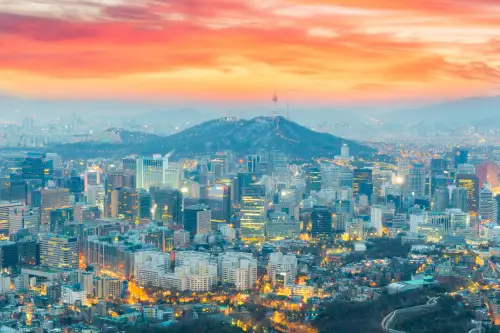 Cultural and History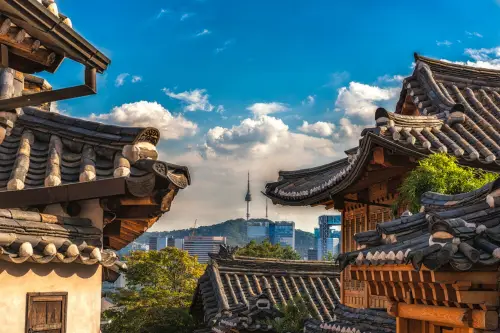 Shopping and Entertaining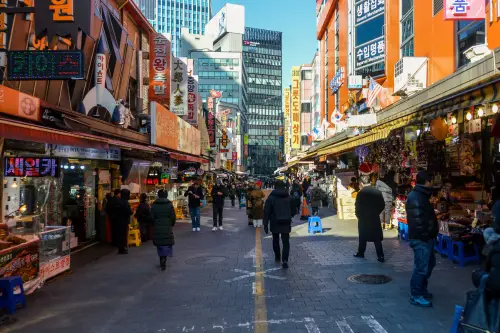 There are many more potential day trip destinations besides those listed here in our South Korea trips. Before finalizing your itinerary, research hotel rates, attraction wait times, and restaurant hours to ensure everything fits your budget.
Luxury Option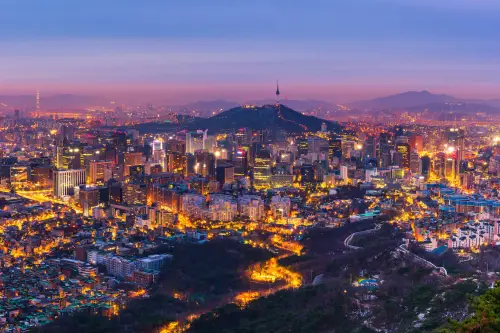 A 5-day trip to Korea will cost you roughly $2,000 to $3,000 per person if you want to splurge on luxury. This budget includes accommodations in 5-star hotels, private transportation, all meals, guided tours, admission to attractions, and souvenirs.
For a 5-day luxury trip, you can expect to spend $1,500 on accommodation, $600 on food, $800 on activities, and $400 on transportation. 
For a 7-day luxury trip, you can expect to spend $2,100 on accommodation, $900 on food, $1,200 on activities, and $600 on transportation. 
For a 10-day luxury trip, you can expect to spend $3,000 on accommodation, $1,300 on food, $1,800 on activities, and $800 on transportation.
Ideal Activities For The Best Luxury South Korea Trips
Seoul: The Capital of Luxury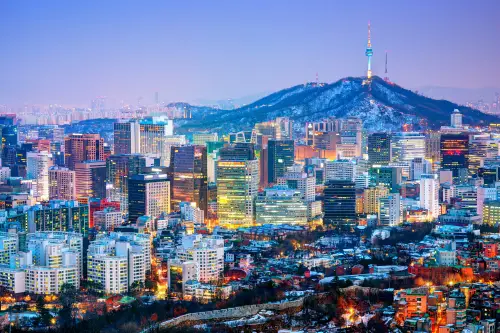 Jeju Island: Nature's Paradise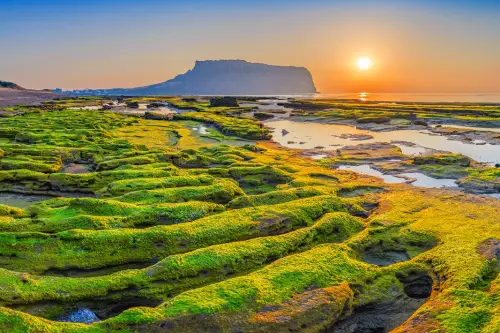 Busan: Coastal Delights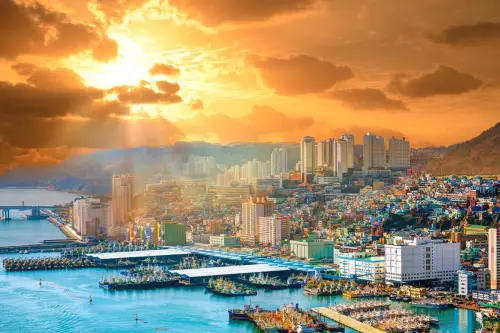 Gyeongju: Historical Splendor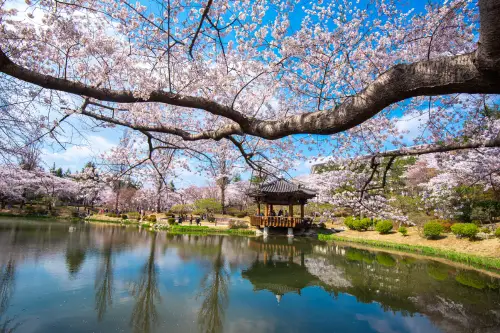 Discover the ancient capital of the Silla Kingdom, Gyeongju, renowned for its historical treasures and UNESCO World Heritage sites. 
Stay at a luxury hanok, a traditional Korean house beautifully restored with modern comforts. The Gyeongju Hwarang Hanok Guesthouse offers an authentic and luxurious experience.
Explore the awe-inspiring Bulguksa Temple, a masterpiece of Buddhist art, and the nearby Seokguram Grotto, housing a stunning stone Buddha statue. 
Visit the Gyeongju National Museum to learn about the region's rich history and discover intricate artifacts. Complete your luxurious journey with a traditional royal court cuisine dining experience.
DMZ: Historical Tour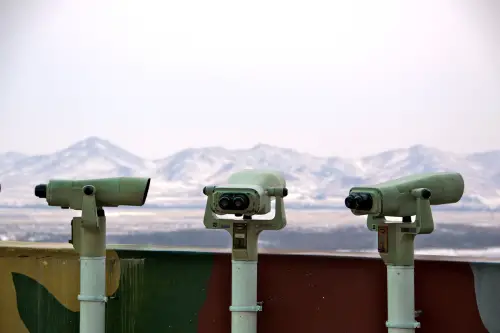 Unique Cultural Journey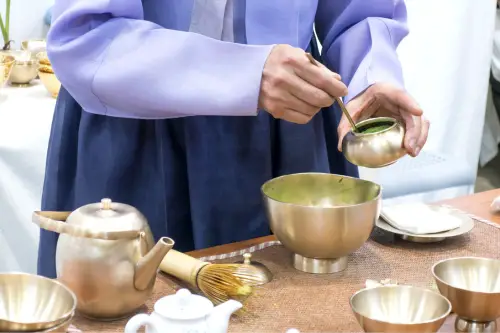 Experience the art of tea preparation, learn about different tea varieties, and savor the flavors while surrounded by tranquil gardens or in a traditional teahouse.
Rent a luxurious hanbok, a traditional Korean costume, and feel like royalty as you explore historic sites or stroll through the streets of Seoul. 
Capture stunning photographs against the backdrop of palaces and temples, and enjoy stepping back in time.
Indulge in a gourmet dining experience at Michelin-starred restaurants such as Jungsik in Seoul or Gaon in Gangnam, where you can savor innovative Korean cuisine prepared by renowned chefs.
Attend a mesmerizing traditional music performance at the National Gugak Center in Seoul or witness a thrilling display of martial arts, such as taekwondo, showcasing the country's cultural heritage.
Explore the upscale shopping districts of South Korea, such as Apgujeong and Cheongdam-dong in Seoul, where you'll find luxury fashion brands, designer boutiques, and flagship stores. 
Relax and Rejuvenating
This breakdown of budgets helps you plan your Korean trip better. Remember that these budgets do not include airfare or visa fees, so factor those in when planning your trip. Embrace the diverse experiences available, from traditional practices to modern attractions, and create memories that will last a lifetime. Happy travels!