Last Updated on December 21, 2022
Any tour is just incomplete without shopping. So, If you are scheduling a visit to Korea, you must know about the top supermarkets in Korea from where you can purchase various products at discounted prices. In this article, you will come to know about some tremendous facts and some unique features of Korean supermarkets.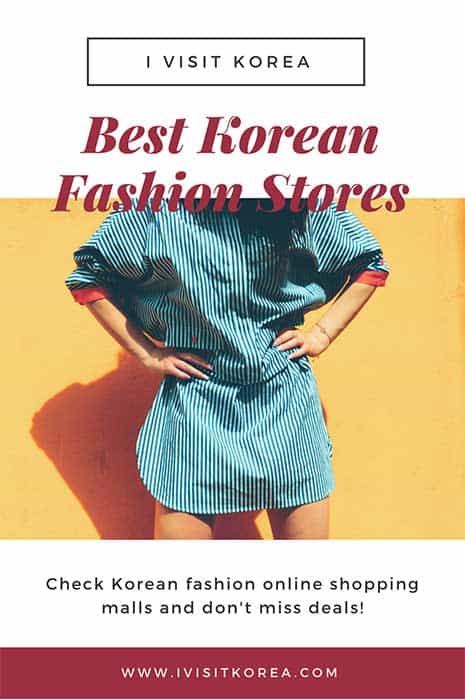 Korea has a vast majority of grocery store chains where you can do most of your shopping easily. These include E-Mart, Home Plus, Lotte Mart, Ikea, and Costco. Or Traditional markets and convenience stores such as Seven-eleven, Ministop, CU, GS25, and No Brand. These massive grocery stores sell an extensive range of food and household items. And these superstores also have mini-stores, which we know as the express marts, spread throughout Korea. It is not always promising to get all the things you desire at these grocery stores, but they have many products, making shopping much simpler.
Check Out the Best Korea Tours!
Read also:
The Supermarkets in Korea
Korea is quite famously known for the focus it places on service. So, as a result, some deals and discounts are always available at E-mart, Lotte Mart and HomePlus, etc. If you have the right knowledge about what times to go shopping. You can easily save on your grocery shopping. Almost every day after 9 pm, the stores place lots of food products on discounts of up to 30%. This includes dairy, meat, vegetables, baked chickens, and prepared foods from the deli and bakery. So, let us provide you with all the necessary details you will require to save yourselves from all sorts of shopping hassles, and have the best shopping experience.
Furthermore, you can get great deals in online supermarkets as well and the delivery is really fast in Korea. Head HERE for more information about online shopping in Korea.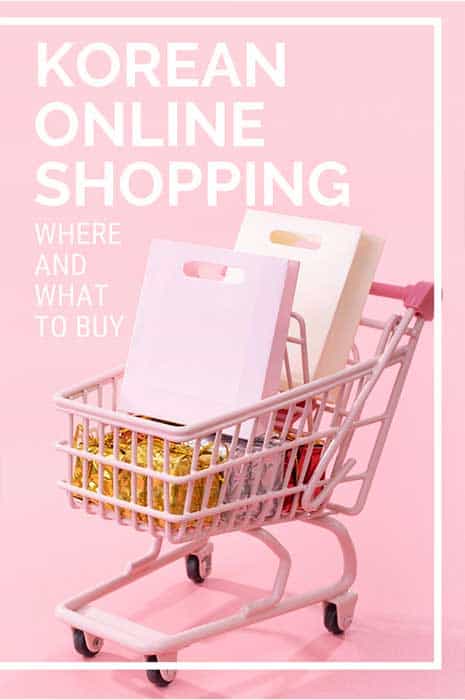 Note : All supermarkets are closed on every second and fourth Sunday of the month.
E-Mart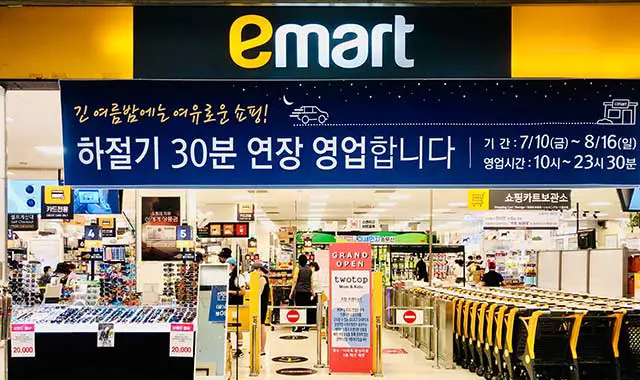 E-mart is the most famous supermarket brand in Korea. It was first inaugurated in 1993, and since then it is given tough competition to the other brands of the market. It is also the oldest supermarket chain among its two competitors in the market, "Lotte mart and home plus." Shopping at E-mart will save you crucial time as well as money as they provide their customers with discounted deals throughout the year. E-mart also introduced its pocket-friendly brand named "No Brand" and they aim to provide high-quality products at a reasonable price. Moreover, an amazing feature they offer is a one-day delivery service, 쓱배송 in Korean that you can even choose the time you want to get. It's free when you order over 40,000 KRW.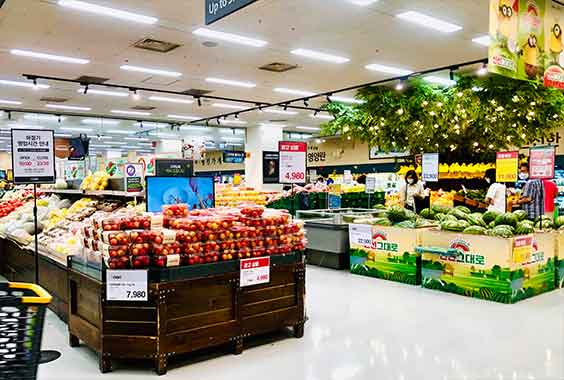 Address of Yeoksam Branch (near Gangnam): 310 Yeoksam-ro Gangnam-gu Seoul
Open hours: 10:00 – 23:00
Phone: 02-6908-1234
Seasonal Picks by IVisitKorea!
Lotte Mart
Lotte mart includes in the top three supermarkets in Korea. This mart is also known as a discount store as they said, " Don't be too shy about buying items here" they also offer to refund an 8% tax for foreigners.
From household stuff to clothing and cosmetics to toys, everything is easily available at Lotte mart. They also have some unique Korean food and snacks. Some food items are only available at Lotte Mart, not even at the big supermarkets located in big metropolitan areas.

Ps: they also have food courts in their stores.
Address of Seoul Station Branch (near Myeongdong): 405 Hangang-daero Jung-gu Seoul
Open hours: 10:00 – 24:00
Phone: 02-390-2500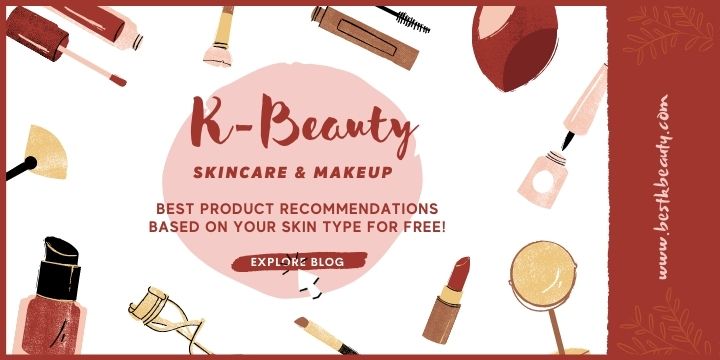 HomePlus Mart
It is also one of the major supermarket chains in Korea. Always include Homeplus in your list, because there is not a single Korean product that is not available at the mart. It's also famous for grocery shopping because of its reasonable prices; we can say it is a Korean Walmart.

Ps: must buy Korean noodles from there, because they have so many yummy and spicy flavors!
Address of Hapjeong Branch (near Hongdae): 45 Yanghwa-ro Mapo-gu Seoul
Open hours: 10:00 – 24:00
Phone: 02-6938-8800

COSTCO, Seoul
Costco is a famous US chain of supermarkets; it has stores in different countries and South Korea as well. Costco has a total of 16 stores all over SouthKorea. It's a wholesale store; you can buy items in bulk at satisfactory prices.
Address of Yangjae Branch : 159 Yangjae-daero Seocho-gu Seoul
Open hours: 08:00 – 22:00
Phone: 1899-9900
IKEA Korea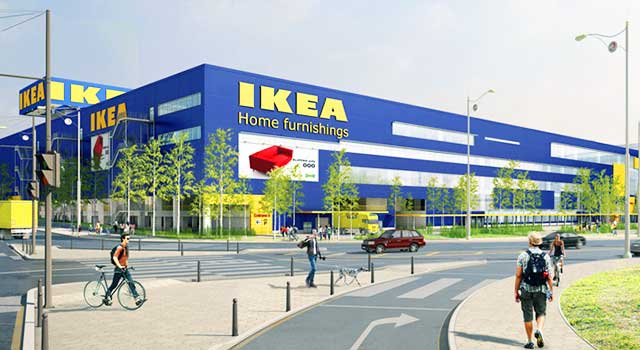 Ikea has become the world's largest seller of Swedish furniture. And recently launched its largest store in Seoul and Gyeonggi-do. Apart from providing high-quality one or two-person furniture It also offers other food items, like the Swedish meatballs and the kimchi bibimbap. That is a mixture of rice with a spicy staple side dish of Korea served in restaurants at Ikea.
Ikea has also got specialties in bed linen, quilts, pillows, canopies, cushions. Or blankets, baby rugs, curtains, drapes, towels, washcloths, and sleeping bags. So, you can get almost any household item that you need. And if you have spent a few hours in Ikea, you can just dine in and not have to worry about your next meal.
IKEA Gwangmyeong Branch
Address of Gwangmyeong Branch: 17 Iljik-ro Gwangmyeong-si Gyeonggi-do
Open hours: 10:30 – 21:00
Phone: 1670-4532
IKEA Goyang Branch
Address: 420, Gwonyul-daero, Deogyang-gu, Goyang-si, Gyeonggi-do, Republic of Korea
Open hours: 10:00 – 21:00
Phone: 1670-4532
IKEA Giheung Branch
Address: 62, Singomae-ro, Giheung-gu, Yongin-si, Gyeonggi-do, Republic of Korea420, Gwonyul-daero, Deogyang-gu, Goyang-si, Gyeonggi-do, Republic of Korea
Open hours: 10:00 – 21:00
Phone: 1670-4532
IKEA Busan Branch
Address: 17, Dongbusangwangwang 3-ro, Gijang-eup, Gijang-gun, Busan, Republic of Korea
Open hours: Weekday 11:00 – 20:00 | Weekend 10:00 – 21:00
Phone: 1670-4532
Convenience Stores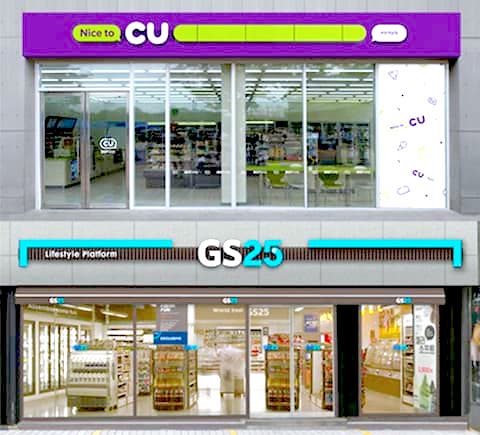 Korea has hundreds of convenience stores nationwide. These small retail trades stock various everyday stuff such as coffee, groceries, snacks, foods, and desserts. Convenience stores in Korea are also approved to have alcohol and meals for sale. Besides, these stores provide extra services such as top-up T-money cards for public transportation, ATMs, and post-delivery.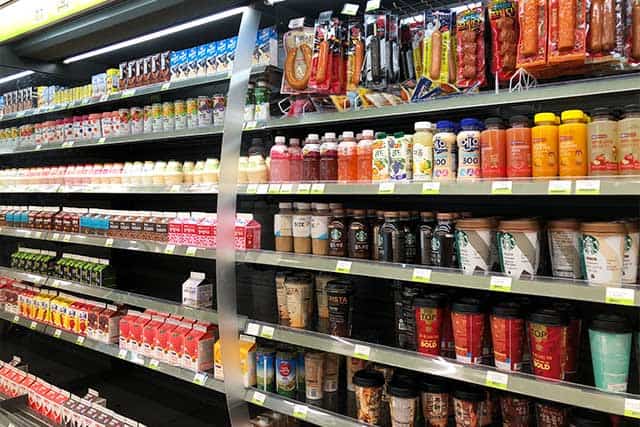 GS25
GS25 is the second largest store in Korea. It has nearly all food items starting from on-the-spot cooked food items and vegetables to fruits and other ingredients. As a result, a variety of people make use of GS25 food items. Housewives frequently buy ingredients from GS25. Students get their snacks to eat, and workers get immediate food. Crab Paste, especially sold in GS25, is a superb mixture to enjoy microwaveable rice. With this paste, it also goes best with Fire Gimbap, Watermelon Soju, Omori Kimchi Stew Ramen, Kakao Juice, and Popular Idol Sandwich.
CU
It is a Korean store owned by BG Retail. And the purpose of establishing this store was to bring the Korean style to the market offering an immense variety of goods to the public. A 24 hours convenience store it's easy to locate because it has several different stores in Korea. The famous food of CU is fire dumplings, CU mochi roll, and CU snacks.
Seven-eleven
You can not leave Korea without having the delicious food of seven eleven. It is a Japanese-American international chain of convenience stores. They have a vast menu, and you can have real Korean food in the relaxed environment of the seven-eleven convenience store.
Bento boxes are a must-try food of seven-eleven cheap at pocket, heavy in the yummy.
Ministop
The refreshing station near you! It is open 24/7 and famous for its delicious ice cream and fried chicken is known as uncle John's fried chicken. They also have an ATM, which makes it extremely convenient for cash purchases.
Plus, don't forget to check what to buy in the supermarkets in Korea
Traditional Markets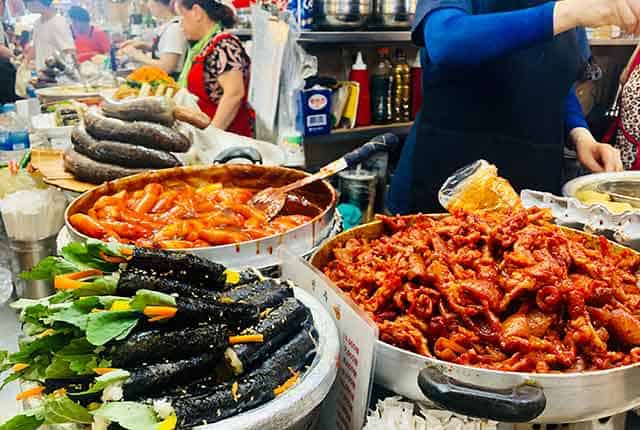 Everyone suggests the big mart's chain to shopping but, if you want to witness the life of local Koreans, you must visit the traditional markets of Seoul. Shopping from traditional markets are always fun because unlike supermarket they don't have fixed prices and you can easily do bargaining with the seller. Traditional markets are also famous for street food. Here, I am listing some of the famous traditional markets which are also famous for tourist attractions.
Namdaemun Market, Seoul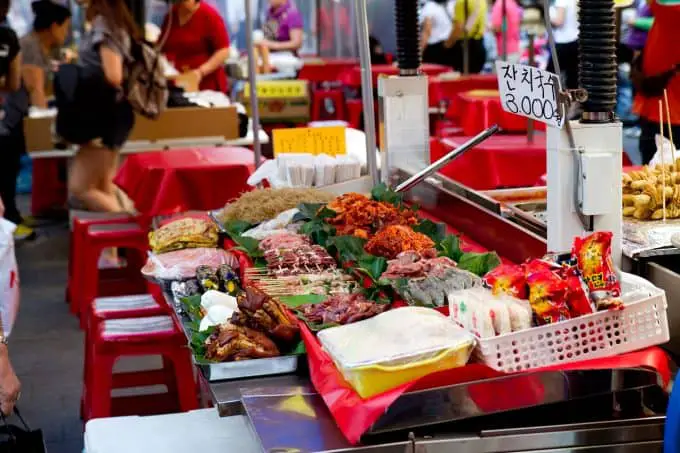 This is the oldest market located in Seoul. This market is famous for the traditional Korean-style metal bowls, Gangnam-style socks, and pillows of Korean style. For Korean-style street food, visit Namdaemun and check this post, Must-try Korean Street Foods in Namdaemun before heading to.
Gwangjang Market, Seoul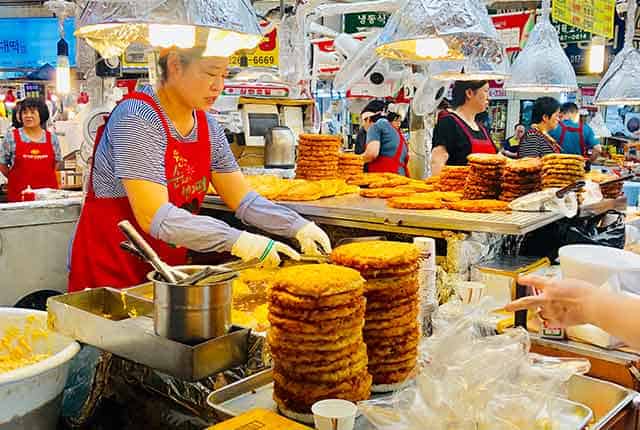 This 100 plus years old market is the largest one with a total of 5000 stalls. It also contains a textile market; you can buy bedsheets of silk, satin, and traditional clothing of Korea (Hanbok). Though this market is famous for its fabrics, its street food also attracts tourists.
They have lots of food stalls, but their Mungbean Pancakes and Mayak Gimbab are highly addictive. Head here if you want to see what food you should try in Gwangjang Market.
Tongin Market, Seoul
It is the smallest market in Seoul town consisting of 75 stalls but it is famous for its food stalls. So, if you're a foodie, this is the perfect place for you. As it's located near Gyeongbokgung Palace, it would be good to visit for lunch after sightseeing.

P.S: Must visit ( Lunch box café ).
Gukje Market, Busan
The largest market of Busan and Korea is famous for imported goods. You cannot buy these foreign products from anywhere in the town. It has 690 stalls of various items food, clothes, electronic goods, kitchen appliances, and much more!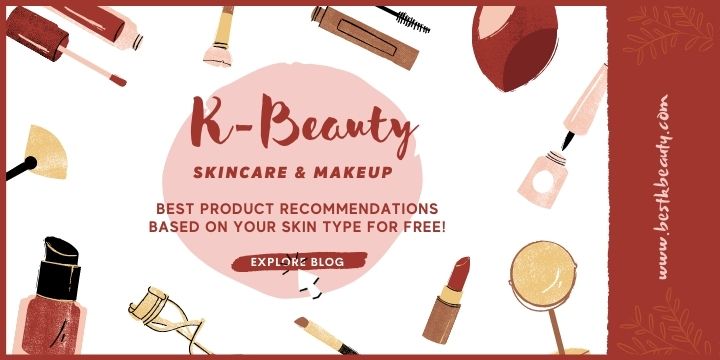 Quite a few people do not understand the true value of grocery store chains in Korea. But there are many reasons that one could state as to why the different variety of stores is valuable. Some stores sell well-known products. While others offer amazing discounts. Some are extremely comfortable to go and shop in, having air conditioners or heaters that make the shopping experience a blessing.
IVK's Top Picks – Day Tours, Tickets, and Travel Activities
Seasonal Picks!😍