Last Updated on January 13, 2022
Korean convenience stores take it to a whole new level when it comes to convenience – truly worthy of their name. When first arriving in South Korea, you may notice various convenience stores at almost every corner you turn. There are aplenty here, especially in major cities such as Seoul. From GS25, CU, and E-mart24, convenience stores are a common sight.
There are plenty of things you can do at these Korean convenience stores, from grabbing a quick snack to having a full meal to quickly find emergency necessities. Korean Convenience stores are even popular hangouts, especially among the youths who would sit at the tables provided at these convenience stores to enjoy each other's company over cans of beer and some snacks.
Here are some tips and tricks in which you can fully utilize convenience stores to the best of what it has to offer.
The Best of Korean Convenience Stores' Prices, Must Buys, and Food
Promotions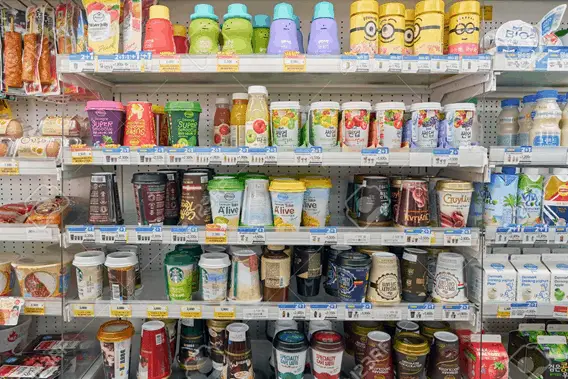 When you first step into a convenience store, you're most likely greeted by rows upon rows of food and drinks just waiting for you to buy them. You might be overwhelmed, because there is so much to choose from, and all for reasonable prices! Where should you start?
Here's a tip: look at the labels in front of the products you're eyeing. Chances are you will see labels that say 1 + 1 or 2 + 1. These labels indicate promotions, where you can either buy one, get one free, or buy three for the price or two, and so on and so forth. Products that typically offer these types of promotions include instant noodles, snacks, drinks, and even ready-to-cook meals!
This is a great way to save money and get more snacks and drinks in return! It's perfect for students, travelers, or anyone who wants to budget their expenses without having to go hungry.
Coffee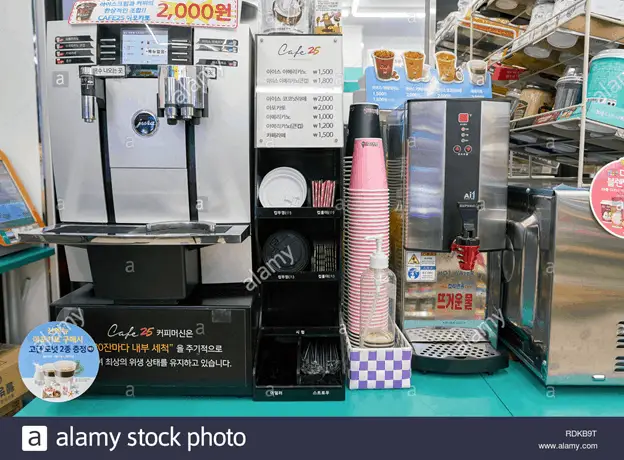 Koreans love their coffee- if the abundance of cafes in the capital city of Seoul isn't enough of an indication. However, some of these coffees have varying prices depending on the brand and establishment, ranging from an average of 3,000 won to more than 10,000 won for fancier drinks. Convenience stores such as GS25 and CU offer a much cheaper alternative to your coffee cravings.
Pre-packaged bottled coffees are about 2,500 won on average, while canned coffees are typically less than 2,000 won. You can even buy hot americano for only about 1,000 won! Another refreshing alternative for a hot summer day is buying the bagged coffee (or juices and teas!) with a cup of ice at only 1,700 – 1,800 won each. Convenience store coffees are not only much cheaper, but you can easily grab them on the go if you're on the rush, perfect if you're a student on the way to class or an employee heading to beat the rush hour.
Daily necessities
Rainy day and forgot an umbrella? Looking forward to a nice warm shower and realize you ran out of your shower gel? Transportation card empty and your bus is coming in 2 minutes?
No problem! Convenience stores got you all covered.
Convenience stores offer more than just food and drinks. They also provide daily necessities such as stationeries, personal care products, umbrellas, and even pet food! You can also recharge your transportation card quickly and efficiently, and many convenience stores even sell gift or game coupons as well as phone sim cards and mobile charger. What's more, you can buy standard garbage bags that are managed by the Korean government. The availability of these items is helpful in saving time of needing to find specific shops that sell the things you need when all you need to do is to find the nearest convenience store and you will most likely find the things you need there.
With summer reaching its peak, you can even find bug sprays and bug repellents to keep those pesky mosquitoes away and get a good night's sleep.
Sending a package
Got a package to send and the nearest post office isn't very near at all? Most convenience stores provide package sending services as well! GS25 and CU are examples of convenience stores that typically offer such a service. While an account is usually needed to access the delivery kiosk, with the help of the staff, you deliver packages even without one. After confirming the weight and printing the label of the parcel, all you need to do is paste the address part of the label on the parcel and leave it at a specific collection area and bring the rest of the label to the counter to settle your payment.
This service is fast and reliable, but keep in mind that there is a limit on how much you can send! They accept the largest post office parcel box and the weight limit for a parcel is 30kg. You also need to wrap your own packages prior to coming to the convenience stores, so keep that in mind!
Receiving a package
In relation to that, certain convenience stores also offer parcel pick-up! Selected online stores such as Kyobo and Interpark provide the option to deliver your parcel to the nearest convenience store in your area that offers pick-up service. Now, you don't have to worry about having to stay at home to receive your parcel or dreading to pick up phone calls from delivery men asking for your address.
You can pick it up whenever you are available, and the only things you need are your ID and usually an item ID to confirm that it is YOUR parcel you're picking up.
ATMs
Although most places in Seoul accept cards these days, there are still places that accept exclusively cash. The existence of global ATMs has made it significantly easier for tourists to withdraw money during their travel without the need to carry a large amount of cash with them at all times. However, not all places have global ATMs. This is where convenience stores come to the rescue!
The ATMs at convenience stores accept most international cards no problem, and you can withdraw your cash for a fee from 3,000 to 4,000 won per transaction. Sometimes, this may end up cheaper than exchanging cash currencies at tourist spots. The only limitation is that you can only withdraw up till a certain amount (around 100, 000 won per transaction), and these ATMs usually do not offer cash deposit options. Nevertheless, it is still convenient when you quickly need cash in hand!
Bonus: Apps
We all have those lazy days where even going to the convenience stores may seem like a chore. Fret not! Did you know that food delivery apps such as Yogiyo and Baedal Minjok can deliver things from convenience stores as well? And it's not even just food and drinks! You can even buy certain daily necessities, too! Check out this post to see the Best Apps for Korea Travel!
These apps have a special category just for convenience stores and even list the number of products left available for sale. Although they usually require a minimum purchase, it is definitely a reliable alternative to consider for days when you don't feel like leaving your accommodation after a long day of traveling around the city.
Convenience stores in South Korea truly set the game for convenience stores around the world for just how convenient they are! From late-night snacks to quick meals to urgent purchases to even a meetup place for friends. Convenience stores remain an integral part of the South Korean modern community. They truly live up to their motives for making people's everyday lives just a little bit better, one convenience at a time.
If you ever have the chance to visit Korea, try visiting one and experience the magic and convenience for yourself! Happy shopping!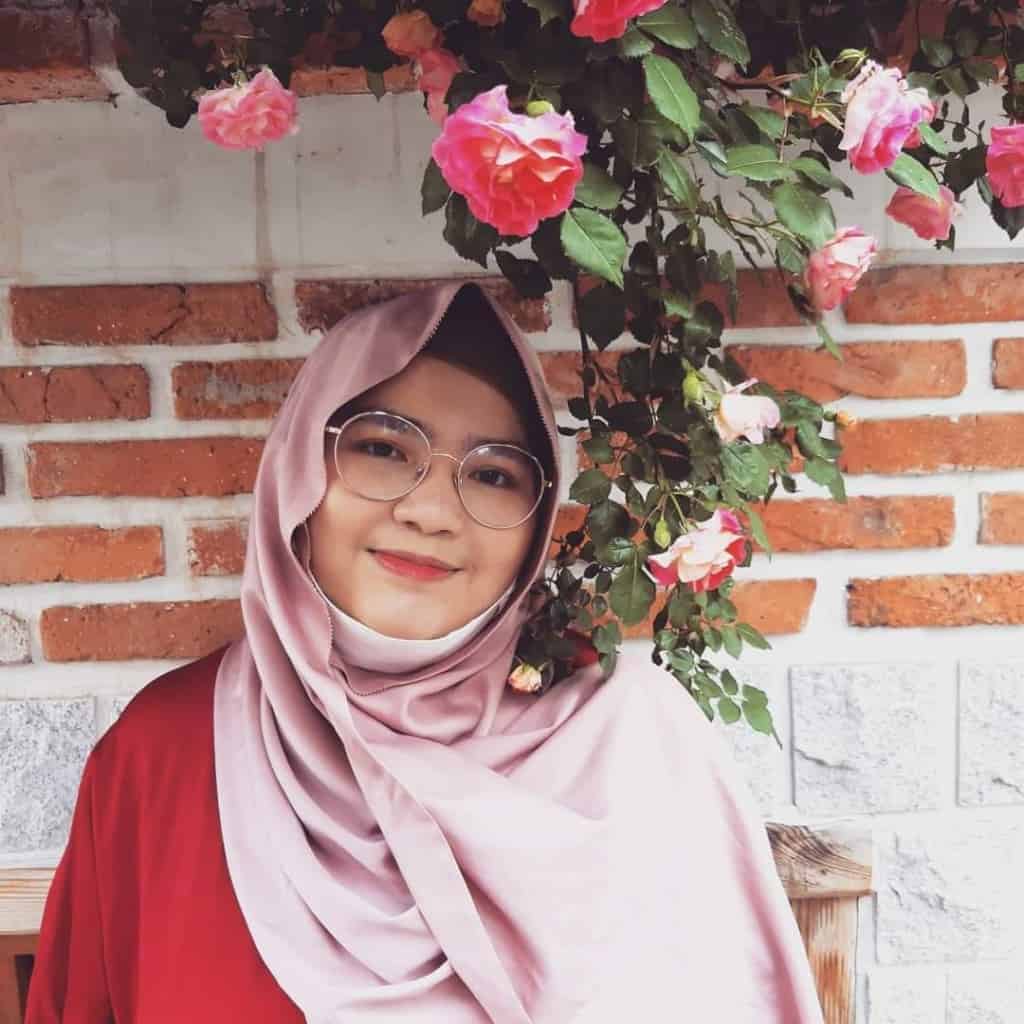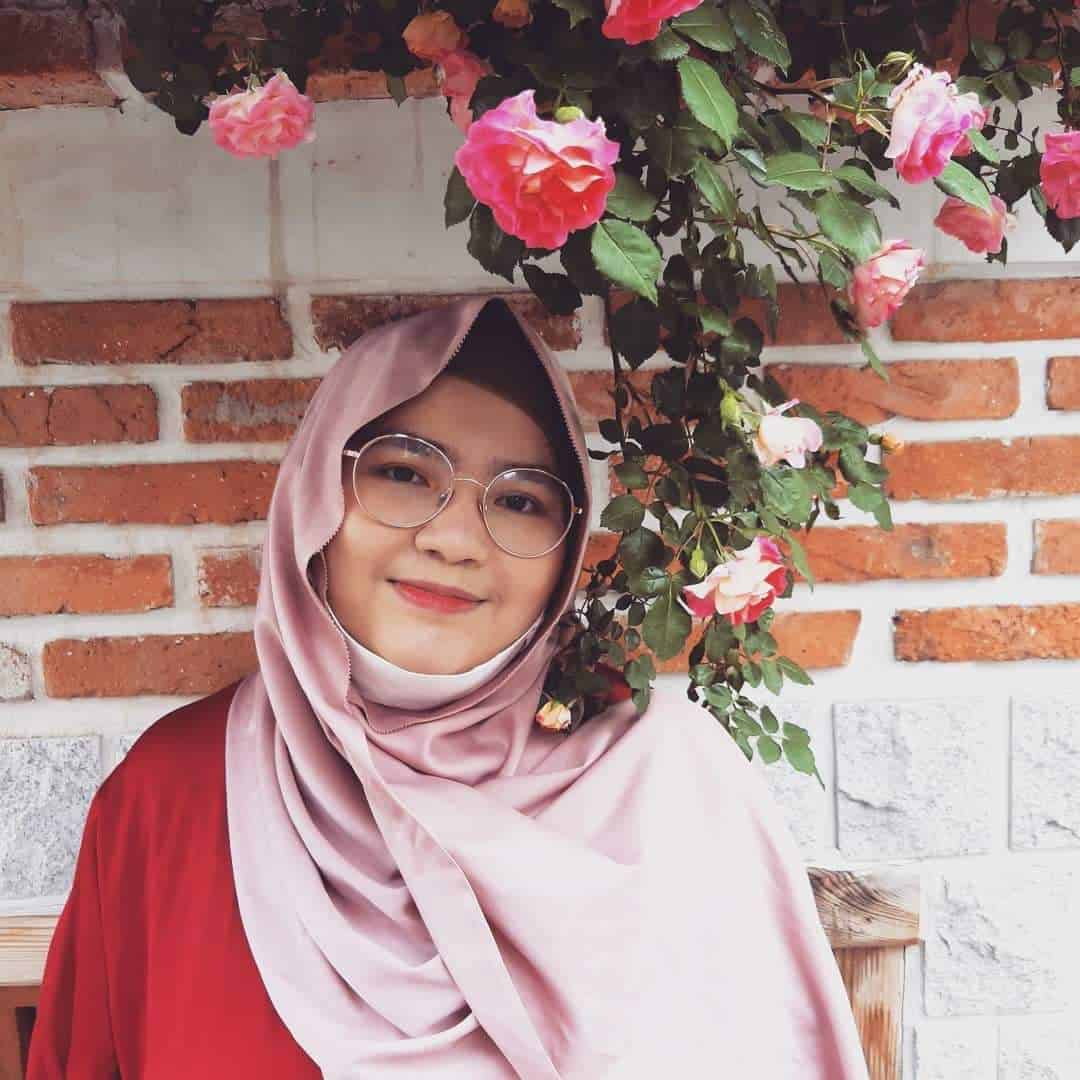 Writer: Imelia Kyra Mohamad Iskandar
Currently pursuing her postgraduate in Seoul, Imelia hails from the island of Borneo, known for its lush jungles and beautiful beaches. When she's not daydreaming about writing her next New York Times Bestseller, she could be seen enjoying a nice cup of convenience store iced coffee as she watches Youtube vlogs.
You may also like:
IVK's Top Picks – Day Tours, Tickets, and Travel Activities
Seasonal Picks!😍