Follow these top 15 Korean female models on Instagram to get the latest information on beauty, fashion. and a preview of a model's life. You will see the strict rules they put on themselves to make the clothes that they wear shine through.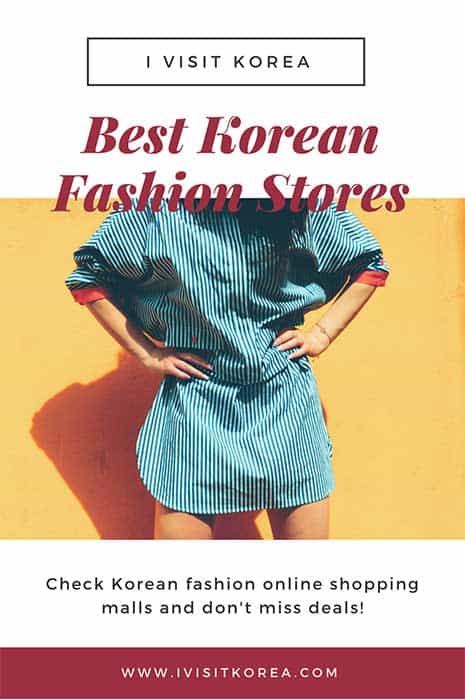 Irene Kim (아이린 김)
Irene's funny and welcoming personality can be seen from her Instagram posts. She is an influencer with a positive personality who shares her makeup and fashion tips on her posts. Follow her to get the latest fashion trends.
Soo Joo (수주)
Soo Joo's signature yellow hair makes her stand out admongst the other models. Her strong and unique fashion can be seen on her Instagram page. You can see why she modeled for top luxury brands like Chanel and Loreal.
Han Hye Jin (한혜진)
Han Hye Jin is not only beautiful on the outside but also the inside. She did a 100 outfit challenge to help designers who could not display their clothes at the annual Seoul Fashion week due to COVID 19. She wore 100 outfits in one day and uploaded the video on her Instagram page.
Kim Sung Hee (김성희)
Sunghee Kim's instagram page will show you her daily life as a model. From traveling to modeling to skiing, you'll see that this model loves fashion and posing in front of the camera.
Kwak Ji Young (곽지영)
Kwak Ji Young is smart, classy, and also the wife of famous Korean male model Kim Won Joong. You can see her life as a working model with her husband in her Instagram page. She shares her daily life studying English, going to luxury brand premiers, and modeling high end brands.

Park Ji Hye (박지혜)
Park Ji Hye's classic beauty has caught the attention of high end brands making her career list stand strong. She has modeled for Louis Vuitton, Dolce & Gabbana, Gucci, and so much more. Her credibility and fame shows that she is one of Korea's top female models.
Lee Sung Kyung (이성경)
Lee Sung Kyung participated in the 2008 Supermodel where she started her career as a model. Afterwards, she appeared in commercials and TV dramas. She is a model turned actress and continually posts her daily life on her Instagram page.
Jinkyung Kim (김진경)
Jinkyung became famous when she appeared on Onstyle's Korea's Next Top Model as the runner up in 2012. Afterwards, in 2016 she starred in a web-drama called Yellow. This led her to more variety shows like "We Got Married" and TV dramas. You can see her daily life as an actress and model on her Instagram page. You won't be bored as she keeps her life quite active.
Jang Yoon Ju (장윤주)
Jang Yoon Ju you can say is a veteran model in Korea. In 1998, she started modeling for Christian Dior, Louis Vuitton, and other luxury brands. She is also a singer, writer, entertainer, spokesperson for Save the Children, and her active life can be seen on your Instagram page.
Kang Seung Hyun (강승현)
Kang Seung Hyun won first place in Ford's Supermodel of the World Korea in 2007 and again in 2008. She is a model turned entertainer turned fashion designer. She is collaborating with Fleamadonna and modeling clothes that fit the women's body well. Check out her Instagram page to see the clothes she models and her daily life.
Choi A Ra (최아라)
Choi A Ra is a beautiful Korean female model whose Instagram page is slightly different from other models. She shows more of her everyday life and the simple joys in her instagram page. You can tell her personality is outgoing and that she loves nature.
Baek Ji Won (백지원)
Baek Ji Won's face stands out among other models as her skin color is a little bit darker. She makes the clothes she wears look fabulous. She also likes art and has many hand drawings shown on her Instagram page.
Chaeeun Sarah Lee (이채은)
Chaeeun Rock or Chaeeun Lee started her debut as a model in 2013 as a G-star's Wide Buster model. She is a freelance model and also an activist for adopting pets. Her instagram page shows her beautiful modeling pictures.
Hojung Lee (이호정)
Hojung is a young but strong model whose charismatic look was featured in music videos, films, and dramas. She recently was in a movie called "In Jil" as the adult version of Hye Won, one of the main characters of this thriller criminal movie.
E Som (이솜)
Esom had a dream to become a model during her middle school years. Her dream came true and now she is a model turned actress. Her cute but charismatic personality can be shown on her Instagram page.
To sum up, here are the top 15 Korean female models on Instagram that you want to follow. There lives as a model has escalated them to be influencers, actresses, and activists. These top 15 Korean female models challenge you to be the best you and to make your life memorable every day.
You may also like: