Everyone who comes to Korea wants to do some shopping. Shopping can be fun, except when we don't know our size or don't understand the foreigner's sizes, especially Korean sizes here. In particular, in the case of shopping that requires international delivery, size selection is very crucial. To help solve your problems, here is a simple explanation about converting the sizes of women's and men's clothes and shoes in South Korea.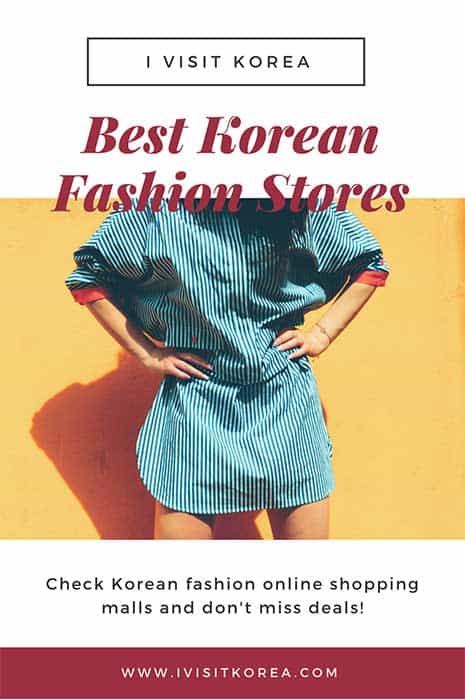 How to understand the Korean sizing chart?
It is important to specify that sizes in Korea are made according to Korean people's bodies. All sizes and weight standards are different in every country. Let's start with clothes sizes.
Korean clothes for women
Korean women's average height and weight are 161 cm and about 57 kg.
Usually, people who come from Europe or the USA can choose one size bigger. So, for a small size girl, the size of Korean clothes can be Medium.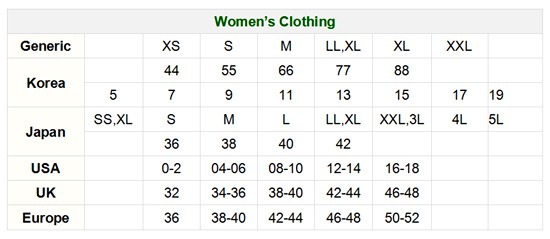 When internet shopping, sizes can be different. The measurements are specified instead of the most popular and "classic size" by letters. The specified measurements are useful for having an idea more specific about the clothing, especially for women who can have some parts of their body bigger (such as the chest size). This is a little guide about how to understand the sizes requested and how to measure our own size for a top or pants (from left to right):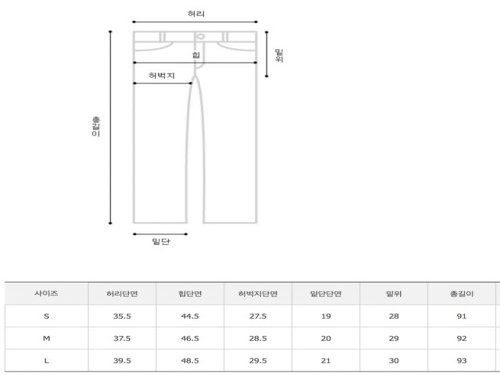 Top measurements:
|Size | Total length | Across the shoulders | Chest width | Sleeve length |

Pant measurements :
|Size | Across the waist | Across the hips | Tight width | Ankle hole width | Waist to crotch measurement | Total pants length |
Some websites can specify measurements in inches. 1 inch = 2.54 cm. So, to convert our sizes into inches, divide the figure in centimeters by 2.54. For faster, there are free websites you can easily find on google.
Usually, in many Korean fashion brands, the most produced girl clothes size in Korea is the "55" size, the international "S." Also, these same brands don't always care about sizes larger than "66", the large size international "L".
In most Korean shops, there is a lot of "free-sized clothing" or "One size", especially for tops. This is supposed to fit a big part of customers like "One size fits all", but nobody can be sure. These free sizes tops could be fit for "S" size girls to "L" size girls.
Korean clothes for men
Clothes for men might not be so hard to find in Korea, but in this case, too, the Korean body standard can be really different from another country's body standard.
Korean men's average height and weight are 173 cm. and 74 kg.
Let's check the Korean men's clothing size conversion chart: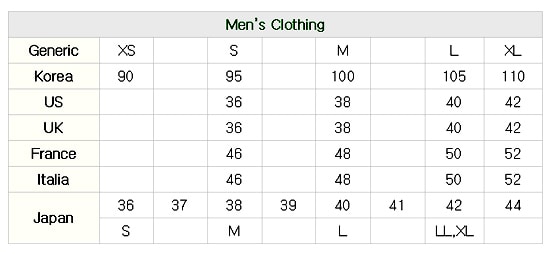 Baby and young children
The size conversion for babies and young children is different in Korea. In Europe or the USA, children's and babies' sizes are always sorted by age. In Korea, clothing items for children are sorted by the child's approximate weight, like in the following picture. Of course, months size is also available but used mostly when choosing baby clothes. So, if you are traveling with young children, please make sure to have this information before coming to Korea.

(from left to right)
Size | Recommended Age | Height | Weight | Jacket chest size | Jacket Arm length | Total length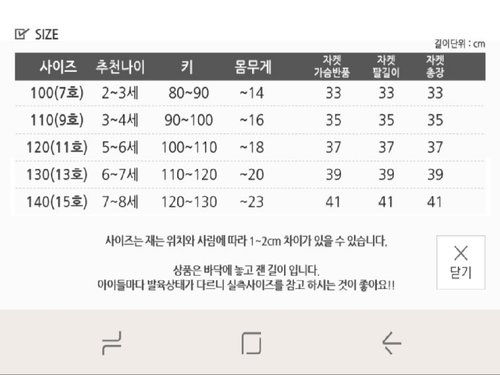 Korean bra size conversion
Bra sizes will be more easily understandable for all women who know their size. The bras sizes system is relatively similar everywhere, even if the sizes are all different, as you can see in the picture.
Korean women's bra size standard is an A cup. Other sizes can be found in shopping malls, but the A cup is usually put forward for local customers. Sometimes, it is necessary to ask for help from sellers to find your size.  As previously seen in the women's clothing part, there is a possibility that big-size bras are not available everywhere.
Korean shoe size conversion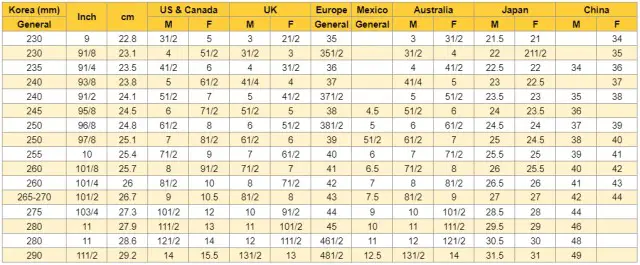 The Korean shoe size system is very different from the US or European size systems. The women's shoe size in Korea starts at 220 cm (3.5/4 or 35 for the USA and European equivalence) until 270 cm (9.5 for the USA, 41 for European).  However, despite all these sizes, it could be complicated for women to find many shoe styles in classic Korean stores beyond the size 250 cm. Of course, it is always possible to find a pair of sneakers or unisex shoes in international brand stores like Nike, Adidas, etc.
It is also possible to find some shoes in H&M, but the selection is really limited. For men, shoe size starts at the size 235 cm (size 5 for the USA equivalence, 37 for European size) until the 315 cm size (14.5 in the USA size, 53 in European size). It might be easy to find a good pair of shoes if your feet length is in the average size.
The website Sookye is a shop that sells large-size shoes for women only. The shoe size starts at 265 cm, and you can find all sizes until 270cm. The website is in Korean and can be really complicated to understand. We recommend using automatic translation, but we cannot guarantee the translation. Fortunately, a physical shop is also available in Seoul! For visiting this store, please find all the information below :
Address: Big Shoes – Sookie Garden Pipe Life Hall 66, Chungmin-ro, Songpa-gu,  Basement 1F 1078 – 1079 Seoul
( 빅슈스 수키 – 송파구 충민로 66 가든파이브라이프 영관, 지하 1층 1078 1079 호 )
Open hours: 1 pm ~ 7 pm ( Close on Monday and Tuesday.)
Phone number: 010-5204-9124
How to get there: Take subway line number 8 to Jangji Station (장지역), and get out of exit number 4. (The shop is at the NC department store basement.)
Website :www.bigshoes.co.kr
Plus size in Korea (Men & Women)
For people who are taller or larger than the Korean body standard, it might be more practical to do some shopping in international shops. These shops can be easily found in the international neighborhood of Seoul called "Itaewon," but there are also some famous brands in all young and trendy shopping places like Myeongdong, Hongdae, and Gangnam.
The most popular and highly recommended brands are H&M, Zara, Forever 21, or UNIQLO.
Do not forget to check the Namdaemun market! There is a ton of variety, and you will find something that can fit you.
If you can't find what you need, another solution is online shopping. You can try to search on a bigger shopping website such as Gmarket.com (available in foreign languages). You can also check the international website if worldwide shipping is available.
You may also like: