Last Updated on October 28, 2023
The most hardest part of this Corona Virus Pandemic for us would be that we can't travel abroad. Yesterday, something came up to my mind that some people might want to see what's happening in Seoul, Busan, and South Korea, because I wanted to see the street in San Francisco where I stayed for three months.
Therefore, I searched and found several live webcams you can enjoy Korea safely at your home. Have a great time watching the live streaming webcams from South Korea. Why don't you try to make your awesome travel itinerary for your next trip to Korea while you see the streaming videos? 🙂
Read also:
Live streaming webcams show Korea
Hangang Live Webcam
There is a 24-hour live streaming channel where you can watch the beautiful Hangang River (Han River) crossing Seoul and Banpo Bridge which is famous for its rainbow fountain show.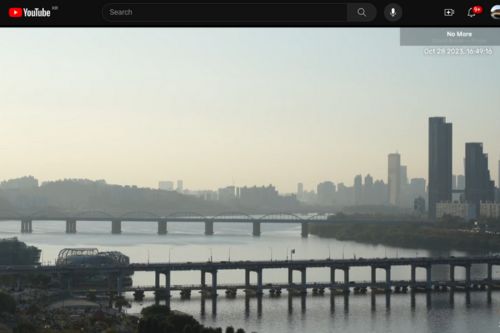 This YouTube live streaming provides not only the awesome Hangang view but also smooth music. So you can relax or study with the view. The best part of the scene in a day starts with a sunset.
N Seoul Tower Panorama Live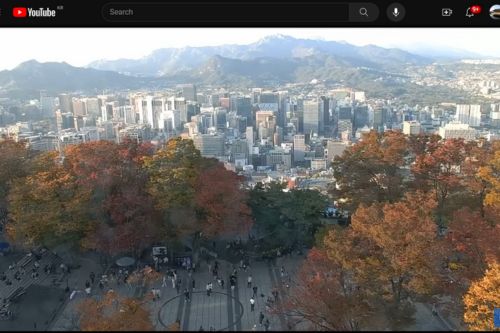 N Seoul Tower (Namsan Seoul Tower) is one of the most popular destinations in Seoul. Lovers visit this place to promise their love by padlocks and enjoy the night view of Seoul.
N Seoul Tower's official website and YouTube channel offer a panoramic view from the N Seoul Tower so you can see what's happening there right now.
UN Village Han River View Live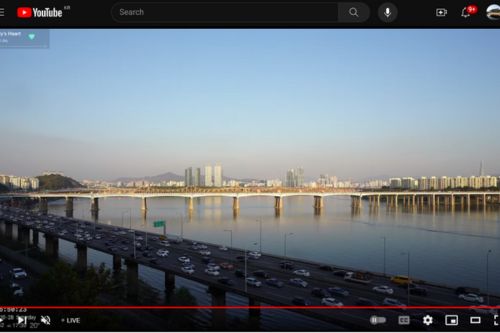 UN Village in Seoul offers a breathtaking view of the Han River, making it one of the city's prime locations. Many gather here to find solace while listening to lofi tunes and watching the rhythmic flow of the river.
UN Village's official website and YouTube channel showcase a live cam feed of the Han River, allowing viewers to immerse themselves in the serene environment, complemented by chillout lounge music.
YouTube Channel: https://www.youtube.com/@UNvillage_live
Video URL: https://youtu.be/pVmMoyDwInQ
Yangjaecheon stream in Gangnam, Seoul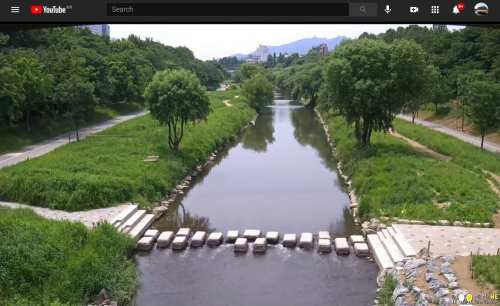 Yangjaecheon is a stream that loved by locals living in Gangnam area. People walk, ride bikes, and spend time with their friends and family here.
You also can see this generous stream 24 hours a day by four 4K rolling cams. Each camera shows a different place and a high-resolution camera will make you feel like you are just right next to the people in there.
YouTube Channel: I LOVE GANGNAM
Video URL: https://youtu.be/-ZcwOUj4LeE
Jeju Island Live Webcam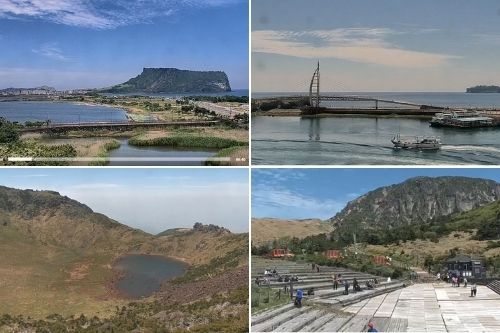 If someone asks me to recommend one place to enjoy beautiful nature in Korea, I won't hesitate to pick Jeju Island. Jeju Island is the largest island in Korea and there are numerous awesome places to discover the secrets of mother nature. Don't forget to check the best restaurants and cafes on Jeju Island.
Korea National Parks Live Webcam
Did you know that 70% of the area of South Korea is mountains? There are plenty of great mountains to hike all around the peninsula.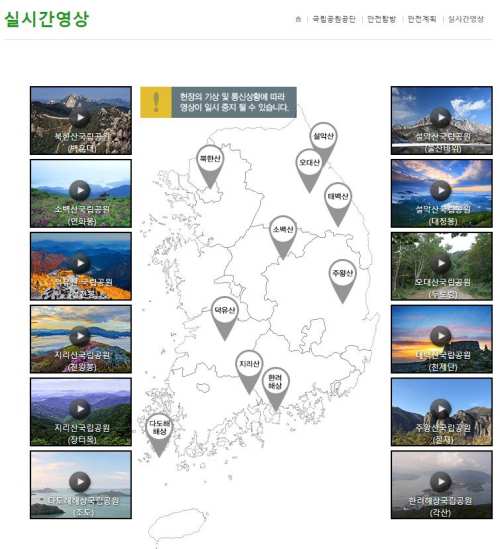 Here's a Korea National Park Service's official website that offers the real-time streaming services of the 10 most popular mountains and two beautiful islands in Korea. You may feel as if you have just climbed to Cheonwangbong, the highest peak of Mt. Jirisan. 🙂
Busan Haeundae Beach Live Webcam
Enjoy the real-time view of the 1.8km long white sand and blue sea of the Haeundae Beach in Busan, the most beloved one from young people in the hot summer. It's crowded with 500,000 to 600,000 people every summer.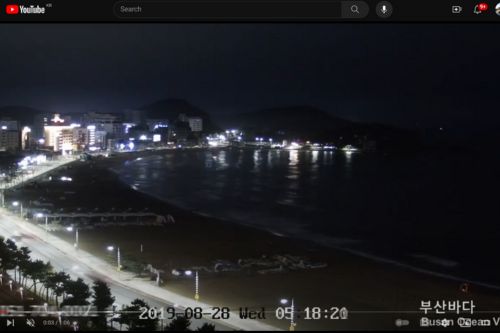 Bonus: Korean.net
Korea.net is a website made by the Korean government to introduce all about Korea. Their YouTube channel is running a 24-hour streaming live video and they call it the Gateway to Korean culture. It's one of the best places to learn about Korean culture because of its various program coverages.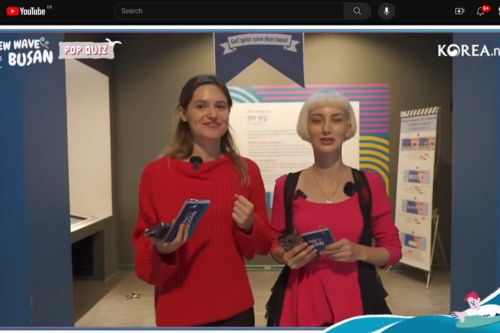 I hope you can enjoy these live webcam videos and feel like you are here in Korea. I'll keep updating this post whenever I find a new one.
IVK's Top Picks – Day Tours, Tickets, and Travel Activities
Seasonal Picks!😍