Last Updated on April 3, 2022
W CONCEPT is considered the top Korean select shop that curated a collection of global independent designers. Here you can find everything exclusively on-trend and unique products that cannot be found elsewhere. From stylish clothing and shoes to fashion accessories to K-beauty, W CONCEPT carefully selects the collection of designer brands. They are made globally available to your wardrobe through a simple and seamless shopping experience. Let's see the best seller of W CONCEPT US in 2021.
[wd_hustle id="13″ type="embedded"/]
W CONCEPT US Top Sellers in 2021
RE_L – Simple wool knit vest
This soft and mid-weight wool sweater is in a cropped length which makes you lovely. It goes well with jeans or shirts or dresses. You have a choice of four colors (Beige, Black, Lilac, Camel) and one size (XS-M). It is shipped from South Korea. Also, W CONCEPT provides free shipping on all orders over $99 which is great for overseas customers!
KINDERSALMON – Wide Robe Coat Olive
The oversized coat has beautiful natural olive color and it helps you to finish a chic and stylish look with lapels and front pockets. The coat falls to a midi length and well layered with a long knitted dress or a white pullover for a minimalist edit. It is made in Korea but shipped from the US so priority shipping is available that takes 3-7 business days.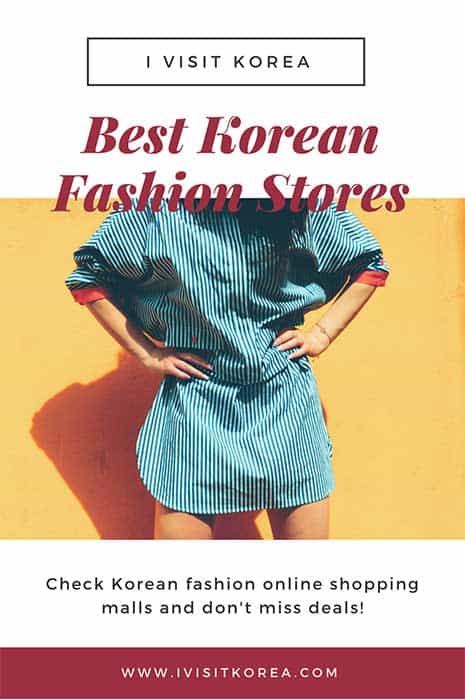 ORDINARY PEOPLE – Donald Duck Sweatshirts Pink
This relaxed fit sweatshirt can be worn on any occasion like the date out. It features a basic and casual mood and versatile enough for everyday use. As it is 100% cotton, I won't recommend you to use a drying machine. Donald Duck's graphic print on the front and back is catching eye point!
INSTANTFUNK – Reversible Leather ShortMustang
The reversible mustang is here for freezing winter! Not only it use eco-leather, but you also wear it in various styles to suit the place you go to. The leather short-mustang is basic and simple in good quality for an easy match. On the other way of the mustang, contrarily, the belt decoration on the neckline and the design of the pockets give it a sportier feel. See more styles!
RE_L – Cable Crop Wool Knit Beige
This oversized fit sweater is incredibly soft with wool and cashmere-blend. With a slightly cropped length, It goes well with any type of blue jeans, and the creamy shade matches well with any black pants or skirt. What's more, If you wear it with a printed skirt, it can create a more feminine look.
NICK&NICOLE – ACTIVE DUCK DOWN PUFFER PADDING_BEIGE
This is a very suitable item for daily use. The duck down padding has a high-neck design for extra warmth yet lightweight and extremely comfortable. As it's a quite basic design and color, you can wear it every day during winter. Also, adjust the length a little is available with the strings on the waist to create a different look.
FRONTROW – Trimmed Winter Tweed Jacket
Are you looking for a feminine office look? This is right for you! The slightly oversized fit jacket with a unique fabric texture creates a luxurious style. It is literally a classic design and modern mood at the same time. The wool-blend tweed jacket makes you keep touch it due to its soft and warm texture. 😉 Lastly, it can be set up with the skirt with the same fabric.
MASSNOUN – Soft Wool Gasmask II Jumper
It is a simple and modern design to have daily! If you prefer a casual and sporty look, this thick and oversized fit jumper is a great choice. It has a unique fabric and point of print on the back with a hoodie. Plus, you can see photos of J-HOPE from BTS wearing this short jumper that shows it's pretty trendy huh ;)?
JOY GRYSON – Mago Crossbody Bag Small [ W CONCEPT BAG ]
Joy Gryson's rounded saddle bag is perfect for the everyday staple going well with various styles. The gold blass color is a timelessly classic and chic design in a luxurious mood. Moreover, you can detach and adjust the shoulder strap and handle to style as a tote bag. Please note that the chain strap is not included yet you can buy it as an accessory for styling.
23.65 –  V2 Sneakers Multi Color [ W CONCEPT SHOES ]
These stylish sneakers are super comfortable! You can wear them all day long and It is easy to casual wearing. Jung Kook from BTS wore them too! If you are not familiar with US size, check this post for a sizing chart.
W CONCEPT will only charge you a one-time payment shipping fee even though items in your order may be shipped out from various locations.
If you are US customer, American Express, VISA, MasterCard, Discover, PayPal as well as Amazon Pay is available.
If you are an overseas customer, American Express, VISA, MasterCard, Discover, PayPal, and any other payment is available such as Union Pay, WeChat, JCB through eShopWorld.
For more information about how to order in W Concept, click here.
As I mentioned earlier, W CONCEPT US provides free shipping on all orders over 99USD (the amount excluding customs and taxes) or over in all 20 countries that you can check below:
US, Australia, Canada, France, Germany,  Hong Kong SAR China, Indonesia, Ireland, Italy, Japan, Malaysia, Netherlands, New Zealand, Philippines, Singapore, Spain, Taiwan region, Thailand, UAE, United Kingdom, Vietnam.
Unfortunately, outside of these 20 regions is not available at the moment. So, if you still want to buy and your place is not in the list of shipping countries, check this buying service post for proxy shopping.
For more information about W Concept shipping policy, click here.
W CONCEPT Coupon
[wd_hustle id="13″ type="embedded"/]
W CONCEPT Return
If you want to return or exchange items you must apply within 14 days of the delivery date. To return an item in your order, simply create a Return Merchandise Authorization (RMA), and you can print a return label on website. Once you create a RMA, you must ship your package back within 1-5 business days. For details, click here.
You may also like