Last Updated on April 3, 2022
Stylevana's mission is 'To discover a style that represents the beautiful you'. It's a Hong Kong-based one-stop online shopping store you can find the best Korean fashion (K-fashion) and Korean beauty (K-beauty) products. They work with hundreds of Asian fashion brands so that you can find your perfect fit clothes, and moreover, it's quite affordable. Then let's dive into Stylevana's current best Korean fashion products you can purchase right now.
Don't forget to subscribe to our newsletter so you don't miss out on discount coupons they offer from time to time.
[wd_hustle id="13″ type="embedded"/]
Most Popular Products on Stylevana
Round-Neck Plain T-Shirt

It's a basic round-neck plain t-shirt that you can wear made of polyester and rayon. Good to wear in layers as well.
Bell-Sleeve Mesh-Panel Back Knit Top
This black bell-sleeve knit top will make you look cute and slim. It has a mesh-panel back as well. It's made from nylon and polyacrylic. Cherryville is a Korean fashion brand that targets the twenties in Korea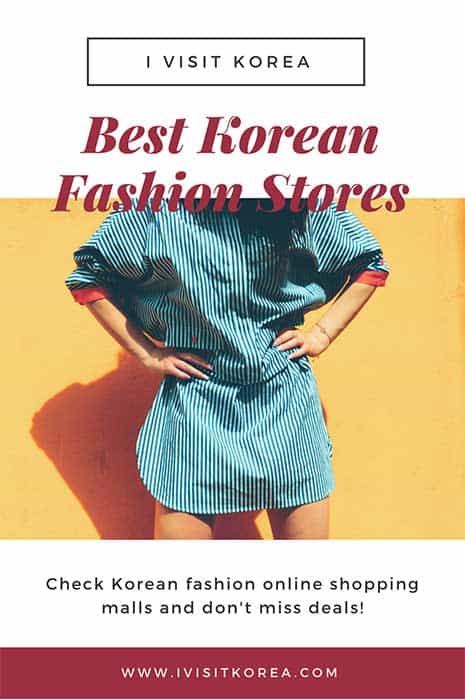 Twisted Straps V-Neck Camisole Top
Featured twisted straps on the shoulder and v-neck, it's a must-have item for the hot summer. It goes well with shorts or loose long trousers.
Plain Single-Breasted Long Coat with Sash
It's a must-have item for winter. The single-breasted simple design creates a modern atmosphere.
Tartan-Plaid Cropped Camisole Top + Band-Waist Mini Skirt
Tartan-plaid and camisole top with a mini skirt will make you cute and lovely. It's made of polyester and wool.
Long-Sleeve Letter Embroidered Hoodie
Needless to say, the hoodie is always right. It's a long-sleeve loose hoodie that can be worn anytime, anywhere. A loose fit makes a comfortable mood.
Long-Sleeve Mock Two-Piece Dotted Hem Dress
If you are looking for clothing that has both cute and elegant atmospheres. This long-sleeve mock two-piece dress will be a good choice. It looks neat with Chelsea boots and looks cute in slip-ons or flats.
Off-Shoulder Ruffles Top
It's an off-shoulder ruffle top you can wear at the party or in an official venue. It can be very useful if you take this with you when you travel abroad.
Wool-Blend Inset Mini Skirt
This is a cute-looking wool-blend inset mini skirt made of cotton, polyester, and wool. It comes with two types, plaid and houndstooth.
Turtleneck Striped Top
A turtle neck top with stripes is great to layer clothes in the winter season. It comes with three colors and made of acrylic and cotton.
Stylevana review; Is Stylevana reliable?
Stylevana is a Hong Kong-based fashion and beauty online shopping mall that introduces a ton of Asian brands. The upside of the store is that they provide clearance sales for clothes. But it can be a downside at the same time because there are not that many colors or sizes in stock. Consequently, Stylevana is a good place to shop for Korean fashion and beauty products online.
Stylevana's Payment Options
Paypal, Visa, Master Card
Stylevana's Shipping Policy
Stylevana currently offers Standard Shipping and Premium Express Shipping for United States orders. Premium Express Shipping is FREE for all orders above $53.
For Germany orders, they offer both standard shipping and express shipping for Germany orders. For Canada, Netherlands, Spain, Italy, Sweden, Singapore and Malaysia, only standard shipping is available. The shipping fee will be different depends on the order value, destination, and shipping weight.
I recommend you to read their shipping policy before you shop HERE.
Shipping Countries
United States, Canada, Germany, Netherlands, Spain, Italy, Sweden, Singapore and Malaysia
※ They say all orders are shipped from Hong Kong warehouse.
Customs and Duties
If you are charged customs fees even after proving that your items are for personal use, and your purchase amount meets the criteria of 66girls, you will be compensated via Reward Points. (eg. USA: total purchase under the recipient's name is below US$ 800)

Stylevana's Refund Policy
Stylevana has a reasonable refund policy. They say they will accept authorized returns within 14 days of receipt for most items in new condition. You have 14 days from the receipt date to request a return of your ordered item. Returns must be packed and shipped within 7 days of the return authorization date. But if it's just a return of your change of mind, you should pay for the return shipping charges.
Insured Shipping Service
Stylevana offers optional insurance for each shipping service to cover customer's order from loss and damage during the transit. The insurance fee is 4% of the order subtotal.
You may also like,