Last Updated on April 3, 2022
YesStyle is one of the reliable best K-fashion online shopping stores. The service was launched in 2006 and they are offering a myriad of Korean fashion brands and accessories for women and men. Their price is pretty affordable and it's a nice place to meet various K-fashion brands in one place. Moreover, they have footwear, bags, beauty, and lifestyle products as well.
Then let's skim through their bestsellers and recommended fashion items you can purchase right now.
Don't forget to subscribe to our newsletter so you don't miss out on discount coupons they offer from time to time.
[wd_hustle id="13″ type="embedded"/]
Most Popular Products on YesStyle
Women's Clothing
Pleated Tennis Mini Skirt with Inset Shorts
Brand: MERONGSHOP
Price: US$ 24.35
Color: Beige / Black / Blue / Gray / Ivory / Navy Blue / Red / Sky Blue / Yellow / Green / Light Purple / Pink / Wine Red
It is a cute pleated mini skirt pant that you can choose alongside your tastes. The slightly spreading A-line design has the effect of making the legs look slimmer. Moreover, you can create a new atmosphere every day in multiple colors.
Cable-Knit Vest
Brand: Envy Look
Price: US$ 31.87
Color: Beige / Black / Camel / Cocoa / Ivory / Mint Green / Red
This Cable-knit vest featuring a V-neck and ribbed hem is great for creating a comfortable atmosphere. And it's perfect for layering over a blouse. It has a relaxed one-size fit.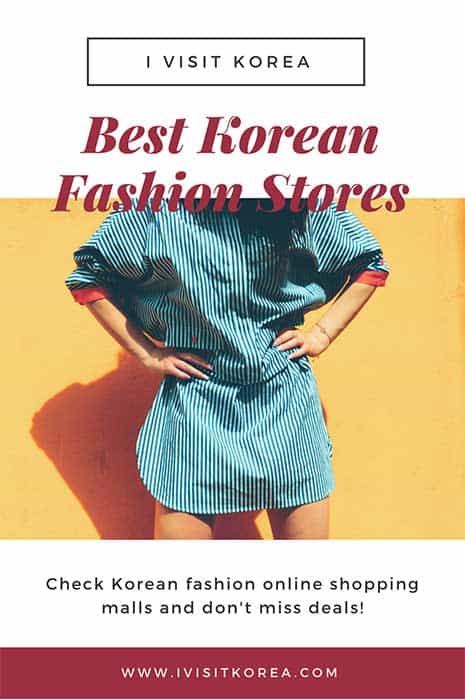 High-Neck Oversized Puffer Jacket
Brand: MERONGSHOP
Price: US$ 104.25
Color: Beige / Black / Brown / Cream / Gray / Pink
This is a High-Neck Oversized Puffer Jacket that can be worn warmly while giving a cute and active look. It is a one-size product, so be sure to check the size of the product and model together.
Cuffed Denim Shorts
Brand: Chuu
Price: US$ 21.18
Color: Dark Blue / Light Blue / Light Blue
If you are looking for a cute-looking shorts, you should take a look at this cuffed denim shorts made by Chuu, a famous Korean fashion brand.
Super Skinny -5kg Jeans vol.14
Brand: Chuu
Price: US$ 28.18
Color: Beige / Black / Gray / Pink / Sky Blue / White
Would you like to hear from your friends that "Have you lost your weight?" Chuu's "-5kg jean" is a premium jean label designed to show a slimmer look through fit and fabric processing. The length of the trousers falls moderately to the ankles.
Colored Mock-Neck Napped T-Shirt
Brand: JUSTONE
Price: US$ 23.66
Color: Beige / Black / Brown / Gray / Ivory / Mint Green / Pink
If you felt a bit jarring because of the turtleneck that covers the entire neckline, this lightweight half-neck napped T-shirt would be a good choice. It is stretchy and soft, so it is comfortable to wear.
V-Neck Side Slit Knit Vest
Brand: JUSTONE
Price: US$ 28.61
Color: Beige / Gray
This V-neck wool-knit vest fits easily with tops of various designs such as shirts and turtle neck tops. Openings are added on both sides of the hem for a more natural fit when layered.
Bishop-Sleeve Knit Dress with Sash
Brand: Envy Look
Price: US$ 35.63
Color: Black / Blue
It's a long-sleeved soft-stretch knit. The soft bishop sleeves, monochrome style, and the loose-fit make a comfortable atmosphere. Moreover, you can show different looks by the waist strap.
Band-Waist Cotton Baggy Pants
Brand: JUSTONE
Price: US$ 24.35
Color: Beige / Black / Brown / Cream / Khaki

It's a comfortable casual Cotton Baggy Pants with flexible waist banding and generous width. Made of 100% soft cotton, it provides a comfortable fit.
Wrap-Front Flap Buttoned Miniskirt
Brand: Styleonme
Price: US$ 53.36
Color: Black / Blue / Mustard Yellow
This Wrap-front flap buttoned miniskirt would be perfect for official events. It creates a luxurious and elegant mood. It comes with three colors, Black, Blue, Mustard yellow, and it's made from 90% of Polyester and 10% of Wool.
Colored Oversized Sweatshirt
Brand: merryBAUM
Price: US$ 32.18
Color: Beige / Yellow / Black / Charcoal Gray / Gray / Pink / Purple / Sky Blue / White
This oversized sweatshirt fits any situation. So you can take it out and wear it according to the mood of the day without worrying about what to wear.
YesStyle Payment Options
Paypal, Visa, MasterCard, American Express, and JCB.
YesStyle Shipping Policy
They provide free express delivery to the US for the acquisition of $59 or more. YesStyle offers refunds for customs-related taxes and fees incurred on all YesStyle orders under US$ 1,000 (or equivalent amount in other currencies).
Shipping Countries
Austria, Austria, Belgium, Brazil, Brunei Darussalam, Bulgaria, Cambodia, Canada*, Croatia, Cyprus, Czech Republic, Denmark, Estonia, Finland, France*, Germany, Greece, Hong Kong, Hungary, Indonesia, Ireland, Israel, Italy, Japan, Kuwait, Latvia, Lithuania, Luxembourg, Malaysia, Mexico, Morocco, Netherlands, New Zealand, Norway, Philippines, Poland, Portugal, Qatar, Romania, Saudi Arabia, Singapore, Slovakia, Slovenia, South Korea, Spain, Sweden, Taiwan, Thailand, United Arab Emirates, United Kingdom, United States, Vietnam
*Currently, YesStyle does not ship to the below list of territories belonging to the USA, Canada, and France.
Canada: Saskatchewan
France: Guadeloupe, Martinique, French Guiana, Réunion, Saint-Pierre and Miquelon, Mayotte, Saint Barthélemy, Saint Martin, French Southern Territories, Wallis and Futuna, French Polynesia and New Caledonia
United States: American Samoa, Guam, U.S. Virgin Islands, Federated States Of Micronesia, Northern Mariana Islands, Palau, and Puerto Rico
YesStyle's Return Policy
If you're dissatisfied with a purchase from YesStyle, you can send it back to them within 14 days for an exchange or return. They say any issues like size or color can be the reason for that. Lost shipments will be reshipped to you without extra handling or shipping fees.
YesStyle Reviews
You might wonder "Is YesStyle reliable?" or "Is YesStyle legit or trustworthy?"
They started the business in July 2006 in Hong Kong. They say that they were selected as a "Caring Company 2019" by the Hong Kong Council of Social Service and all orders are processed and shipped from their Hong Kong warehouse. Considering their history and coverage, we should say they are one of the pretty legit online shopping stores you can shop for Korean fashion clothing.
You may also like,