Last Updated on April 3, 2022
What's your style? Are you modern simple and prefer basic or more trendy inspired by K-pop idols? No matter what you are looking for. Kooding's selection of tops, jeans, dresses, and skirts is here for you. We gathered the best Kooding items in 2021. The price is also pretty affordable in the range from $23 to $59 for most of their clothing. Let's check the best fashion items you can buy in Kooding for Korean fashion online shopping.  
[wd_hustle id="13″ type="embedded"/]
Best Kooding Clothing in 2021
Knit Strap Dress
Price: $28.99
Product No.: ENV0008070
Color: Ocean Blue, Deep Pink, Black
With cotton 65% and Polyester 35%, this soft dress isn't thin so looks like it's a perfect daily item from winter to spring! It has 3 colors option, ocean blue, deep pink and black but only one size. Worldwide shipping is available and free shipping on orders over $89.
Miyu Turtleneck Loose Fit Knit
Price: $48.99
Product No.: SUG0010771
Color: Brown, Light Beige, Dark Beige, Pink
Lovely warm winter turtleneck from Kooding. This contemporary and chic top is wonderful enough as a basic simple yet stylish winter item. If an oversized look is your favorite, I definitely recommend it that is so comfy with 72% of acrylic, 25% of polyester, and 3% of span. More, you have an option on colors. Returnable within 14 days of delivery date and free shipping available worldwide.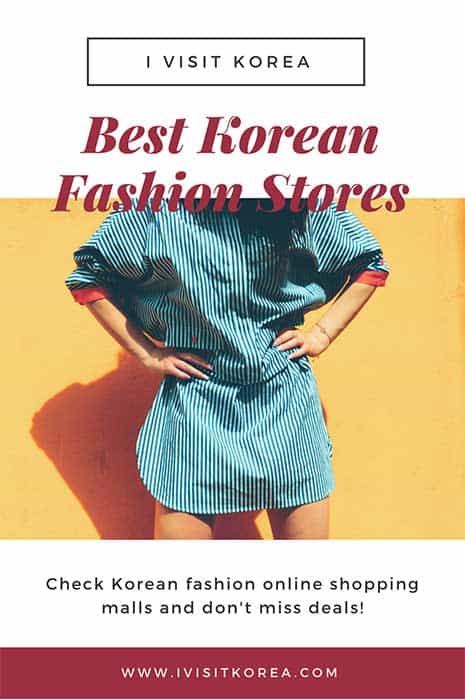 Si Bell Tweed Vest
Price: $64.99
Product No.: DAB0017495
Color: Red, Black
If you are in the mood to wear ome of the chic and glam look for a special day, this tweed vest is right for you. It fell around the knee with 119cm length and medium thickness. A layered coat will be a good match in the winter season as well. 😉
Print Bread Sweatshirt
Price: $46.99
Product No.: FIO0004714
Color: Navy, Brown, Ivory
Such a cute feminine sweatshirt. Floral patterns and prints look great on anyone and can be worn for nearly any occasion. It can be matched with short skirts, jeans, or corduroy pants. One size and 3 color option.
Base Open Shirt Blouse
Price: $28.99
Product No.: ENV0008777
Color: Beige, Black, Deep Pink
Polyester 100% silky blouse is here at a reasonable price. You can finish a natural office look and can't go wrong with this open shirt blouse. Whether it's for work or casual, check more stylish and comfortable fashion items here.
River V Knit
Price: $47.99
Product No.: CHE0013974
Color: Gray, Navy, Purple
This girly whimsical and playful V knit is perfect for a day out. Its thickness can be for every season and still lightweight. This cute short-size knit sweater from Kooding has easy patterns that are the neutral wardrobe basics.
Vent Flared Skirt
Price: $34.99
Product No.: CHO0002694
Color: Black
Flared mini skirt is for the very best in unique. This versatile item is a must to make an amazing outfit and you can wear it in any occasion like school, dates, and parties with different matches! Kooding offers it at very pleasant prices.
3D Elastic Face Fashion Mask
Price: $5.99
Product No.: KOO0000121
Color: Black, Gray, Green, Indi Pink, Khaki, Orange, Pink, White, Yellow
Not only it made of Korean high-quality cotton and polyester but it also certified by the Korean government with the KC mark. It is skin-friendly and comfortable all day long being easy to breathe. Moreover, you have many color options to choose from for your style!
Universe Star Moon Earrings
Price: $10.99
Product No.: OZO0000454
Color: Silver, Pink Gold
These unbalanced earrings set is made of brass, silver, and cubic zirconia. This design is lovely and fit for daily wearing. Absolutely a great gift to express your love for your friend and family. Free shipping is available worldwide but it does not qualify for return due to the final sale up to 42% off.
Light Daily Sweatshirt
Price: $41.99
Product No.: TIA0001868
Color: Apricot, Beige, Black, Blue, Brown, Cherry Red, Cream, Gray, Khaki, Mint, Navy, Neon, Olive, Orange, Purple, Light Blue, White, Yellow
This is excellent casual menswear if you are in search of a new style and don't know where to start. It's a basic and simple design yet fabric and quality will make you have it every day anywhere. 😉 Find your new favorite pieces today!
Kooding Shipping Policy
They provide free shipping over $89 order! And all orders are shipped from S. Korea or US via DHL, UPS, FedEx, USPS, K-Packet or EMS with tracking number.
When Kooding receives your order, it is processed to providers(Kooding brands) and they will send your items to Kooding's warehouse. This stage may take up to 15 business days (depending on the products).
Once your order is ready to ship you will receive a shipment confirmation email with tracking numbers. For more details, check the full shipping policy of Kooding.
Kooding Return Policy
Kooding's return policy varies on the region. If you are US Customer, You have 14 days from the delivery date to request return merchandise. Also, please note that Kooding policy only applies to unworn and unused items with all original tags attached. If it's worn or no-tag items Kooding won't issue credit or refund.
You can get refund as Store credit or refund to original payment method. But the items below are non-refundable:
Clearance
Jewelry
Hair Accessories
Underwear
Swimwear
Leggings
Socks
Activewear
Cosmetics
Handmade or custom items
Wigs
Lifestyle items
To get how to make and request a return and additional information, click HERE.
Kooding Reviews
You may wonder "is Kooding legit?" or "is Kooding trustworthy?". Yes, No worries. They said all products you ordered in Kooding are shipped from South Korea or the US. Plus, you can check 443+ reviews about Kooding here in Trustpilot or Reviews.io.
Kooding Coupon
[wd_hustle id="13″ type="embedded"/]
You may also like