Who doesn't love a flower festival? Flowers are God's gift to mankind. So they please the eyes as well as the nose. More, Korea has the honor of hosting the largest flower festival in the world. These flower festivals in Korea will be everything you imagined beautiful, all in one place.
Flower Festival in Korea
Goyang International Flower Festival
This annual festival is conveniently right next to Seoul. Come enjoy a beautiful flower garden and get a life-photo of you!  
Location: Ilsan Lake Park
Address: 595, Hosu-ro, Ilsandong-gu, Goyang-si, Gyeonggi-do
Period: 2019 April 26 ~ May 12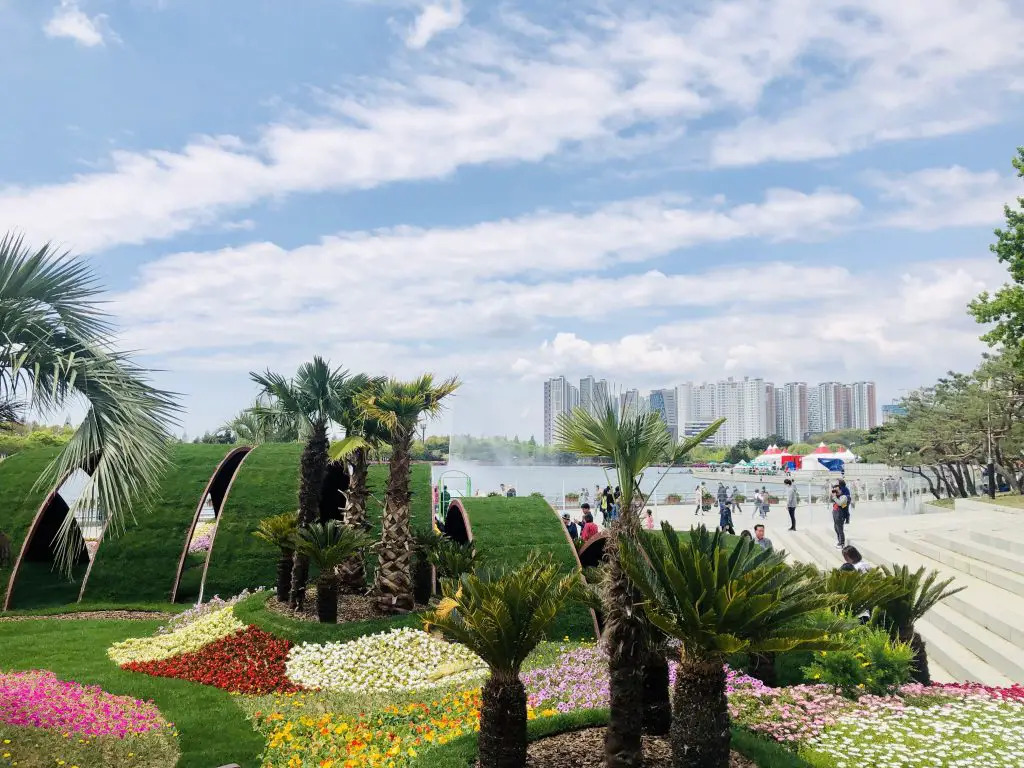 Nearly 300 related organizations, groups, and companies from 26 countries showcase their special flowers and various products made with flowers. Come to learn about various countries' flowers and it's preservation. Also, the oldest flower in the world is there! 
Moreover, the indoor garden is decorated with flower art pieces and beautiful lights. You're awed by the beauty as you're walking through. You'll notice how versatile flowers are and shown best when combined with creativity.
Furthermore, night time entertainments like KPOP performances, LED performances, and garden lights will be held. There's something to see and do every moment.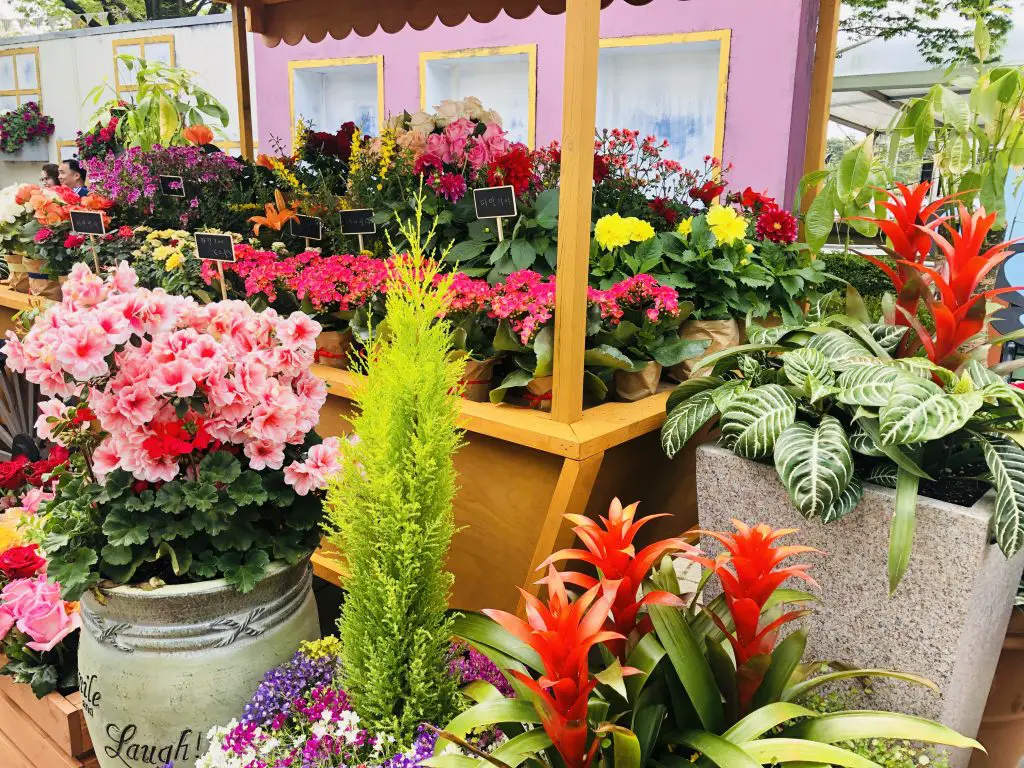 The food at the flower festival
Of course, a festival without food is not a festival, right? Not to worry, Korean food trucks are available with drinks, draft beer, and delicious meals.
Above all, the Goyang International Flower Festival couldn't be missed while you travel to Korea on spring. Besides, this festival is suitable for all ages and the various activities held will keep you and your travel buddies taking photos every second. 😀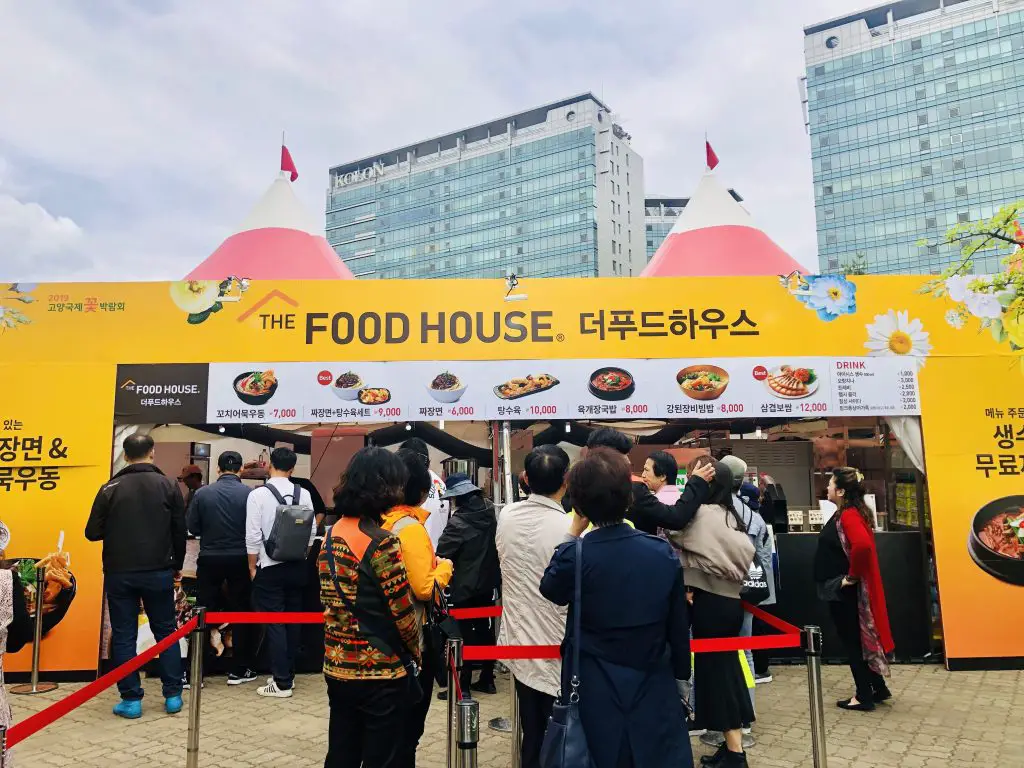 Lastly, here's some important information to know:
Time
Weekdays 10:00 – 19:00 / Weekends 9:00 – 19:00

Admission
Pre-reservation 8,000 won / On-site ticket 12,000 won / Special discount & foreigners 8,000 won

Transportation
[Subway] Jeongbalsan Station (Line3) Exit 1 or 2
– Pass through Ilsan Cultural Park towards Ilsan Lake Park (500m)

Homepage
www.flower.or.kr
(Korean, English, Japanese, Chinese)

Telephone
1330 Korea Travel Hotline: +82 2 1330
(Korean, English, Japanese, Chinese)
Taean Tulip Festival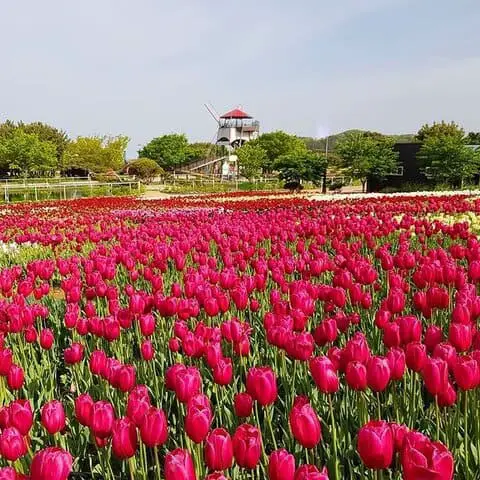 Taean tulip festival is considered one of the five biggest Tulip festivals in the world. Every year the number of visitors grow. This year the Taean tulip festival will be held at Korea Flower Park in Anmyeondo Island for one month. The beautiful array of tulips during the flower festival will be healing to your eyes and body. There is something for everyone of all ages. The festival opens from 9 a.m. to 7 p.m. After the tulip festival, there will be the Hydrangea Festival and Autumn Flower Fair.
Open: April 9th- May 9th, 2022
Transportation: Take a bus to Taean Intercity Bus Terminal from the Seoul bus terminal.
From Taean Intercity Bus Terminal, take a small village bus to Gomseom and get off at Morenon Bus Stop.
Admission: Adults 12,000 won / Teenagers 9,000 won / Senior citizens & Groups 10,000 won
Address: 400, Kkotjihaean-ro, Anmyeon-eup, Taean-gun, Chungcheongnam-do, Korea
Homepage: http://en.koreaflowerpark.com/main
Phone: 041.675.5533
Gurye Sansuyu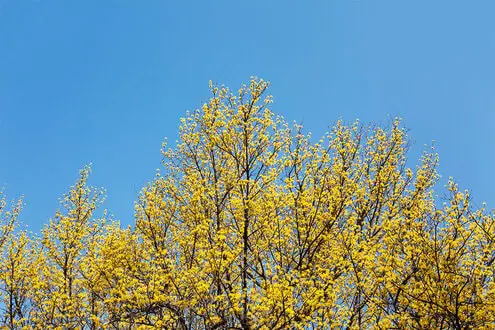 In English, Sansuyu flowers are referred to as Dogwood flowers or Dogwood blossoms. These little yellow blossoms appear in the early spring and may be found all throughout the nation, especially in the Midwest.
In Gurye, there is an abundance of these bright spring flowers, and a festival to commemorate them is celebrated every year in the Jirisan Hot Springs area. With activities such as trekking through the Jirisan Mountainous Region, blossom spotting, and relaxing in hot springs, this is the ideal early spring weekend retreat.
Date: Middle of March
How to get there: From the Gurye Terminal, take the village bus towards Sandong. Get off at Sansuyu Village. Visitors can also take a taxi from Gurye Terminal to the festival grounds.
Address: 45, Sanguan 1-gil, Sandong-myeon, Gurye-gun
Phone: 061-780-2390
Website: https://www.gurye.go.kr/
Icheon Baeksa Sansuyu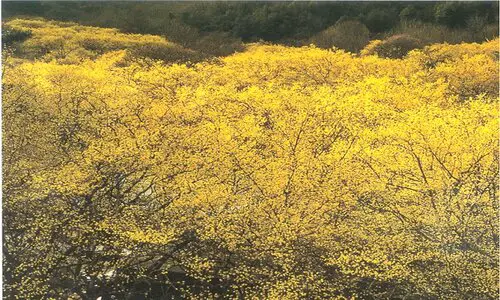 If Gurye is a little too far away or sounds a little too crowded for you, Icheon also has a sansuyu festival that you may like. This little town celebrates in the usual townie style, with local cuisine and traditional activities. The Dogwood trees in Baeksa Village have been growing for greater than a century, according to locals.
View beautiful flowers and play some traditional Korean games while eating some good grub and sipping some makgeolli, Korean rice wine. (Which is a necessity). The area is a terrific site to visit for friends, couples, and the entire family. You can also take a climb up into the neighboring region from here. This is a simple day excursion that everyone can do.
Date: Starts early April
How to get there: From Dong Seoul Terminal, take a direct bus to Icheon terminal (buses run from 6:10 am~11:00 pm, departs every 20 min~40 min / est. travel time of 1hr). From the terminal, take a complimentary shuttle bus from the Grand Wedding Hall Shuttle Bus Stop (starting from 10:00 am buses depart every 30-40 mins) to the festival grounds.
Phone: +82-31-644-2000
Address: 667 Dorip-ri Baeksa-myeon
Website: Sansuyu Festival – Icheon City Hall
Gwangyang Maehwa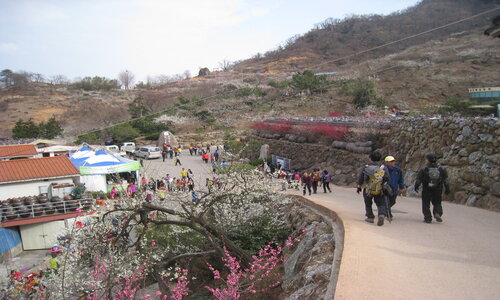 Gwangyang Maehwa Festival is among the best South Korea's most gorgeous spring events. Maehwa is the Korean name for a kind of flower tree. Additionally, the tree produces a variety of plum known as maesil. Maesil plum juice is frequently utilized in traditional medicine across East Asia. In old Korean culture, Maehwa also symbolizes nobility and patience.
Date: March 13- March 24
How to get there: From Nambu Bus Terminal, take an intercity bus to Hadong Bus Terminal. From Hadong Bus Terminal, take Bus No. 35 and get off at Seomjin Bus Stop. Then head to Maehwa village.
Address: 1563-1 Seomjingangmaehwa-ro, Daap-myeon, Gwangyang-si, Jeollanam-do, South Korea
Phone: +82 61-772-9494
Website: http://maehwa.invil.org
Jinhae Cherry Blossom Festival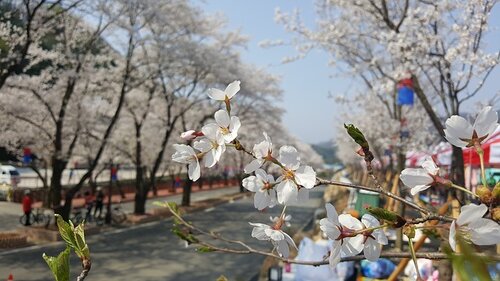 Jinhae is home to the country's biggest cherry blossom festival, which honors not only blossoming spring trees but also Admiral Yi Sun Shin, a Korean naval leader renowned for his triumphs against the Japanese. To the joy of onlookers, the naval base in Jinhae is accessible to the public during this event, and the Jinhae Military Band as well as Honor Guard also plays.
Date: March 26 – April 13
How to get there: Take a bus from Seoul Nambu Bus Terminal directly to Jinhae. The trip takes four hours and costs around W27,000.
 Website: http://www.changwon.go.kr/
Phone: +82-55225-2341
Address: Tongsin-dong, Jinhae-gu, Changwon-si, Gyeongsangnam-do
Hwagae Cherry Blossoms Festival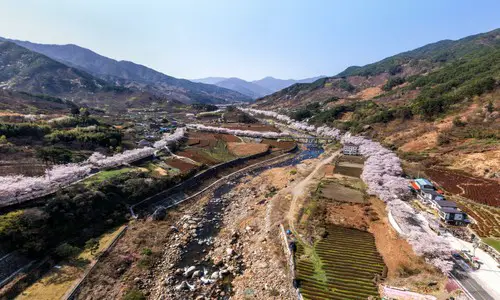 This festival locale is notable for the 4.5-kilometer-long '10-ri Cherry Blossom Road,' a lane lined with blossoming trees. It is supposed that taking a walk down this path with your partner will place you both in a happily ever after fairy tale.
Date: Beginning March – end of April
How to get there: Take the intercity bus from Nambu Bus Terminal (Seoul) to Hwagae City. Get off at Hwagaejangteo Market and walk to the temple from Hwagae following the river.
Website: http://toureng.hadong.go.kr
Phone: 055-880-2651
Address:  58, Ssanggye-ro, Hadong-gun, Gyeongsangnam-do
Gyeongpo Cherry Blossom Festival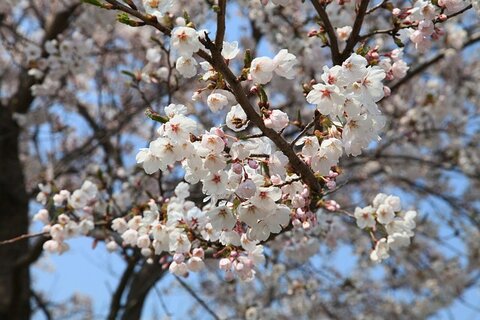 Gangneung is a must-see throughout the summer months due to its beautiful beaches as well as crystal blue seas, although in the spring, the 4.3-kilometer road encircling Gyeongpo Lake is flanked with blooming beauties swaying in the ocean breezes, offering this a lovely spring vacation place.
Date: April 1 – April 8
Address: San 1 Anhyeon-dong Gangneung-si Gangwon-do
Phone: 033-640-5130
Website: https://www.gn.go.kr/entour/sub02_01.do?pageUrl=sub02_02_06
You may also like:
IVK's Top Picks – Day Tours, Tickets, and Travel Activities
Seasonal Picks!😍