Jinju Namgang Yudeung (Lantern) Festival 2023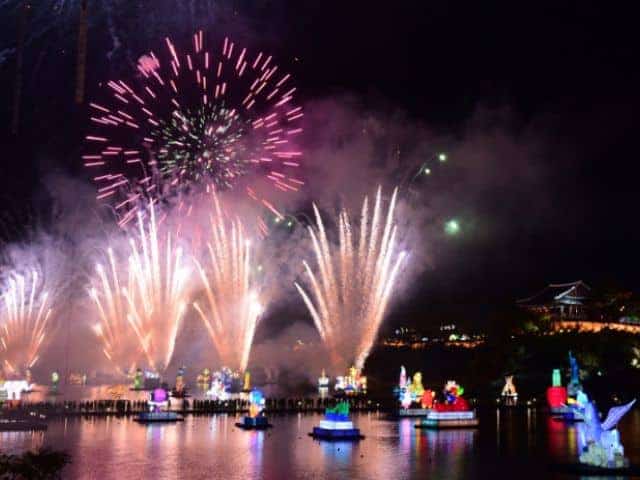 Festival Summary
Date(s): October 8, 2023 – October 22, 2023
Location: Various locations around the Namgang in Manggyeongdong, Jinju
Admission Fees: Not specified
Homepage: Not provided
General Information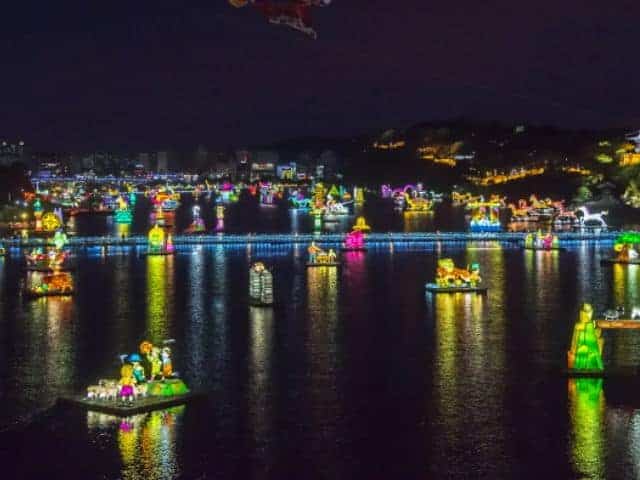 The Jinju Namgang Yudeung Festival commemorates the "Jinju Siege" of 1592, when General Kim Si-min and his 3,800 troops valiantly defended Jinju Fortress against an invading 20,000-strong Japanese army.
Historically, lanterns played a pivotal role as a military strategy during the siege, floating on the Namgang River to block the crossing Japanese troops. These lanterns also served as a means of communication, allowing families to relay messages of safety and well-being.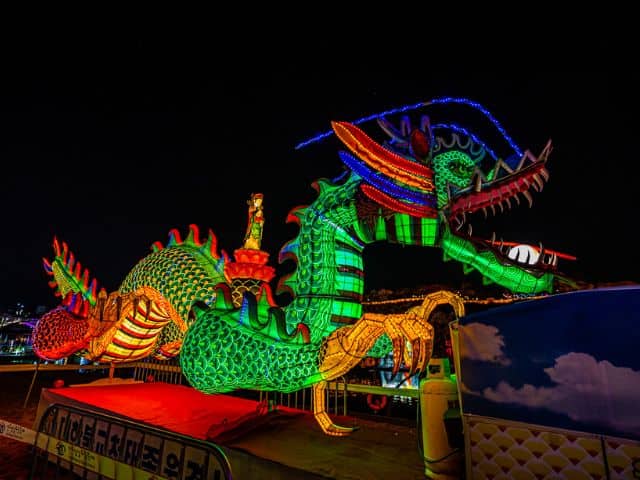 Today, the Jinju Namgang Lantern Festival continues this age-old tradition, paying homage to the region's resilient spirit and the poignant tales from its storied past.
Key Highlights of the Festival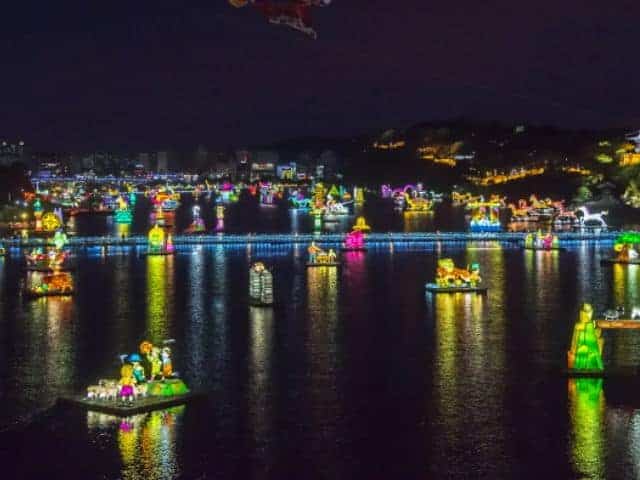 Opening Lantern Ceremony: A ceremonious lighting of all lanterns, heralding the onset of the festival.
Creative Lantern Display: A competition for middle and high school students to showcase their imaginative lantern designs.
Religious Lantern Exhibit: Displays of lanterns contributed by various religious communities.
Wish Lantern Affixation: Attendees pen down their hopes and wishes on lanterns, creating a sea of dreams.
Floating Lanterns: A breathtaking sight where lanterns carrying personal wishes are set adrift on the Namgang River.
Revived Jinju Fortress Lantern Exhibition: A display illuminating the historical importance of the Jinju Fortress.
Waterborne Lantern Display: Set along the Namgang, this exhibit showcases a variety of lanterns including those symbolizing peace and Korea's traditions.
Additional Information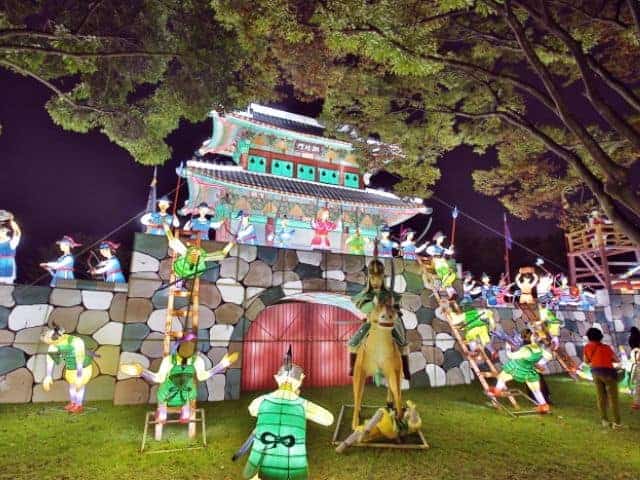 Drone Light Show: A modern touch to the age-old festival, offering viewers a mesmerizing aerial display.
Various Workshops: From crafting mini lanterns to floating lantern-making sessions, attendees can immerse themselves in hands-on activities.
Stamp & Treasure Tour: An engaging journey around the festival, stamping and hunting for hidden treasures.
Busking Performances: Local talents serenade and entertain festival-goers, adding vibrancy to the occasion.
Korean Lantern Exhibition: A showcase of award-winning lantern designs from across the country.
Experience South Korea's rich history and the beauty of its lantern traditions at the Jinju Namgang Yudeung Festival 2023. An event that weaves tales of bravery with the artistry of lantern-making, it's an autumn spectacle not to be missed.
[ Data & Image Source: Korea Tourism Organization (KTO) ]
IVK's Top Picks – Day Tours, Tickets, and Travel Activities
Seasonal Picks!😍