Last Updated on September 21, 2022
A coastal city of South Korea, Gyeongju was previously the capital of the country. Back in the 9th century Gyeongju, Korea was the 4th largest city in the world, although it still remains to be the second-largest city in the provincial area.
Since it is geographically a massive province, the population recorded 10 years ago was 264,091 people. In spite of being a densely populated area, Gyeongju has become a popular tourist destination as well. 
The city is rich with the history of ancient Korean dynasties which ruled Gyeongju when it was a metropolis. There are a large number of architectural sites and locations in the city which give a glimpse of the city's historical past and culture.
Gyeongju is a perfect blend of the old and modern era. You can see the traditions of both worlds in one place. Visiting Gyeongju can be a great experience in which you can explore the different values and customs, food and culture, and the wonderful people of the city welcoming you into their homes.
How to get from Seoul to Gyeongju
There are multiple options if you're planning to travel from the country's current capital, Seoul, to its ex-capital, Gyeongju.
KTX is the fastest way to get from Seoul Station to Singyeongju Station. It would take around 2 hours with a speed of 300 km/h (190 mph). If you have any plans to visit a few cities in South Korea like Busan, Jeonju, and Gyeongju, this special discount pass which is available only for international tourists or foreign residents is the best choice. Because these special passes allow unlimited travel on KORAIL-managed trains for a designated period.
The cheapest and convenient of all is obviously the bus from Seoul Express Bus Terminal in Seocho-gu to Gyeongju Express Bus Terminal. The approximate timing is 3 hours and 30 minutes for traveling. The lowest price of the bus ticket is 20,600 KRW and a premium bus is 33,700 KRW.
How to get from Busan to Gyeongju
Busan is closer to Gyeongju than Seoul with only 80 km between the cities so it approximately takes about an hour to reach by bus or train.
If you have a Korea Rail Pass(KR PASS), you could just take the KTX at Busan Station and it takes around 30 minutes to Singyeongju Station. Without the KR PASS the price is 11,000 KRW.   
Busan Express Bus can take you to Gyeongju Express Bus Terminal in 50 minutes with the cheapest rate of 5,400 KRW. They have buses scheduled for Gyeongju almost every hour so you can easily catch one according to your preference.
If you want a day trip to Gyeongju from Busan, discover the best tour here. On this trip, you would go to UNESCO World Heritage sites like the Bulguksa, Yangdong Folk Village, Seokgulam, and Anapji, which are the most popular Gyeongju attractions.
Things to Do in Gyeongju Korea
You might have heard that Gyeongju is often called a 'Museum without walls.' Because just like a museum, the city itself holds many historical artifacts. The ancient structures of the building and designs give insight to the times in which they were constructed.
There are many ways you can have a good time in Korea's golden city. Take a look at some of the most interesting things to do in Gyeongju.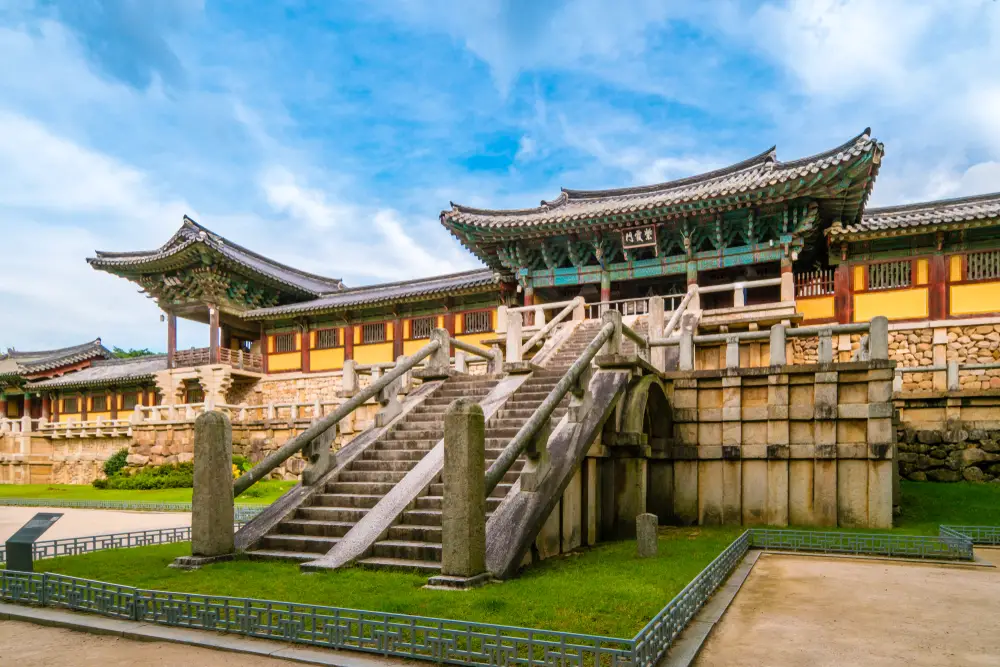 1. Bulguksa Temple
Bulguksa temple was built in 571 AD and is the most significant site for the Buddhist community. People of Gyeongju accepted Buddhism as their religion in the 6th century. The beautiful art and Buddhist culture are wonderfully displayed in the magnificent temple of Bulguksa. Intricate interior designing and the perfection of the temple makes it one of the most visited cultural heritage sites of the city.
2. Daereungwon Tomb Complex & Royal Tamuli Park
If mummies and pyramids of Egypt interest you, you'll be more interested in exploring the tombs of Daereungwon – Royal Tamuli Park. The Tamuli park of Gyeongju has 23 tombs situated on site including the famous tomb of Cheonmachong and Hwangnam Daechong. With a stroke of luck, visitors can see the inside of the Cheonmachong tomb. It'll be an experience they'll never forget.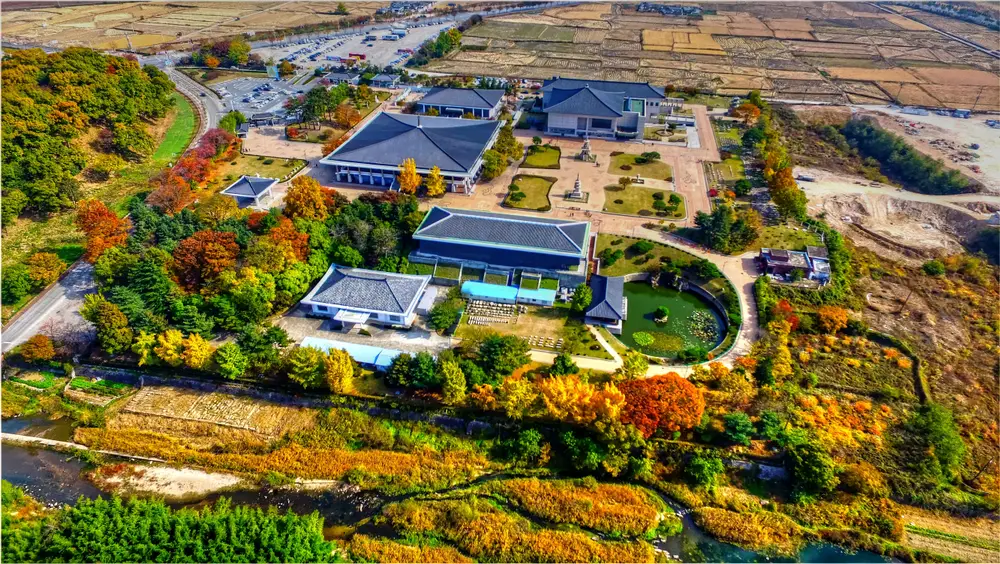 3.
National Museum of Gyeongju
What not a better place to discover the city's history than to visit its' national museum? It contains roughly more than 30,000 cultural artifacts and historical fine art that showcases the story of Silla and Gyeongju beautifully.
Archaeologists worked very hard to explore different locations of Gyeongju and bring out the buried heritage of the ancient dynasty back above the ground for the world to see. From jewelry, weapons, and clothes everything is on display in the national museum of Gyeongju.
4. Seokguram Grotto
If you liked the idea of visiting the Bulguksa temple you will love visiting the Seokguram Grotto which holds the largest statue of Buddha. With Buddha's sculpture in front of the cloudy skies, the hike to the top of the mountain is all worth it. One downside to the visit to Seokguram Grotto is that you won't be allowed to take any pictures. But not everything needs to be captured, some moments are just meant to be felt.

5.
Yangdong Folk Village
This village is known for its eye-catching natural scenic views along with houses which were built almost 100 to 500 years ago! It is also the largest village of the city blooming with Korean culture and tradition. Moreover, a lot of handicrafts and ceramic crockery is hand-made in this village and sold country-wide. Tourists love to engage in such activities and take back personal souvenirs from their trip to Gyeongju. Metalwork and pottery of folk village are quite famous as well.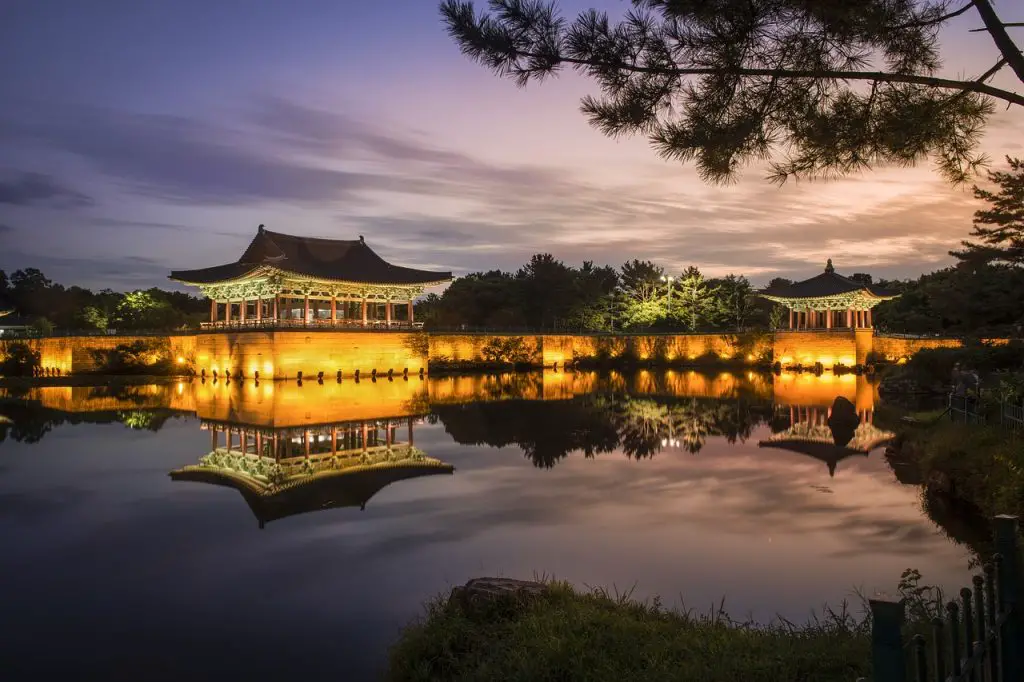 6. Anapji Pond
Don't miss the chance to visit this man-made lake in the national park. The lake means 'Goose and Duck' lake in English. Once a part of the royal garden, this park has now become a huge tourist spot. Especially, the park within the Anapji Pond, is a beautiful place to visit when traveling in Gyeongju. Highly recommend! 
7. Gyeongju Bird Park
Have you visited a cage-less zoo? Gyeongju bird park is a perfect place to experience actually playing with birds. It is one of the first parks made where you can interact with the animals. There are many different kinds of birds and all are human-friendly here at the Gyeongju bird park.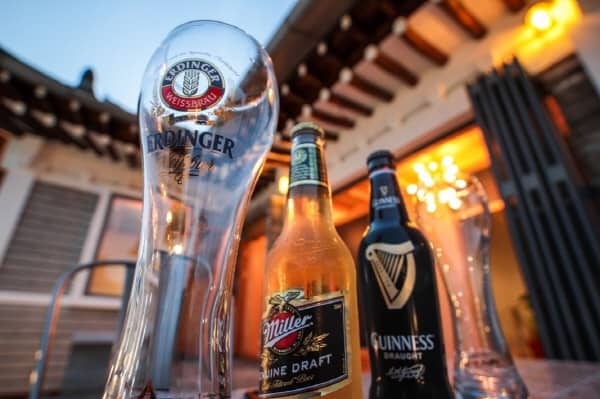 8. Hwangridan-gil
Hwangridan-gil is a famous street preserved from history. It is a popular area attracting a lot of travelers. It has unique shops, cafes, and restaurants which are inspired by traditional Korean architecture. This street blends the old and the new in a way that leaves you respecting this place. Some other must-visit places of Gyeongju are Woljeonggyo Bridge, Mount Namsan, Shilla Millennium Park, etc.
When is the best time to visit Gyeongju?
Since Gyeongju is a coastal city, the weather remains pleasant throughout the year. Mostly, the best time of the year to visit Gyeongju might be in the spring (April~June) and autumn (September~November). There's a good amount of rainfall almost all year long while the climate stays warm. You can expect rain even in the hottest month, August, and the city experiences its most rainfall in the month of July. In winters from December to January the temperature drops to the lowest of 0.8 Celsius. Check out this page for more details.
For people who love to know about the history of the world and the stories of the people from the past, Gyeongju is the place to visit. It's so beautiful it was once a popular honeymoon destination for the locals. Not only that, there are also many things to do in Gyeongju, Korea for people of all ages. If you're thinking of planning your next family trip any time soon, add Gyeongju to your list right now. 
You may also like
IVK's Top Picks – Day Tours, Tickets, and Travel Activities
Seasonal Picks!😍