Busan Fireworks Festival 2022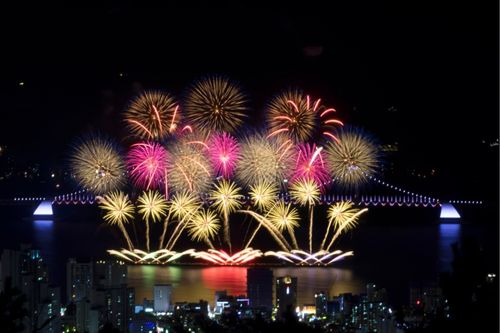 It is one of the largest fireworks festivals in Korea, with more than 1 million spectators every year. Since it is held at the sea with relatively few restrictions, they produce a more spectacular fireworks show than Seoul International Fireworks Festival.
You can enjoy the International Fireworks Show from Korea and other countries in harmony with the media façade of Gwangan Bridge. Enjoy the colorful fireworks, lighting and music in Gwalli Beach, Busan.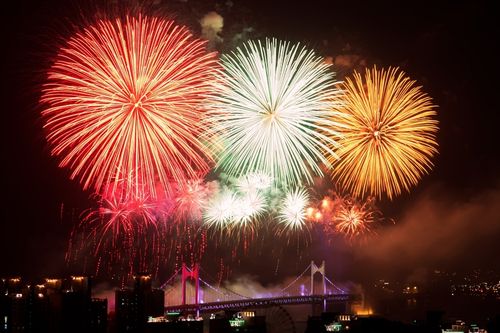 Tip1. Buy seating area tickets before you visit the festival
Tip2: Best places to enjoy fireworks

Busan Fireworks Festival Seating Area
Marine City
Nearby Mountains (Hwangnyeongsan Mountain, Geumnyeonsan Mountain, or Jangsan)
Sinseondae Observatory
Minrak Waterside Park Nurimaru
Dongbaekseom
Haeundae Dalmaji-gil Road
Tip3. Useful Information to enjoy Busan Fireworks Festival
Busan Culture & Tourism Festival Organizing Committee
051-713-5000
Find & Compare the Best Things To Do in Busan
[ Data & Image Source: Korea Tourism Organization (KTO) ]
IVK's Top Picks – Day Tours, Tickets, and Travel Activities
Seasonal Picks!😍