When it comes to the beauty and fashion scenes, Korea definitely knows what it's doing. There are many places where people can buy cosmetics, skincare products, clothes, and jewelry. In fact, did you know that South Korea is one of the top leading countries in plastic surgery? You can learn more about that here. In addition to all that, Korea also has a lot of hair salons. Whether you want a simple trim, a perm, or a full blow-out and scalp treatment, there are a lot of English-speaking hair salons in Seoul, and this list compiles 10 of them.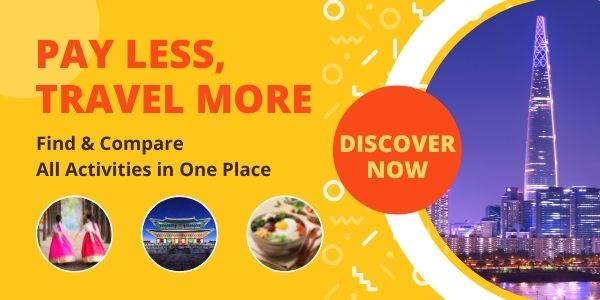 Top English Speaking Hair salons in Korea
Hair Salons in Seoul (Hongdae)
Day.S Hair
First on this list is a cute little hair salon called Day.S Hair, located a few minutes from Hongdae Station. Although it has a small interior, the interior is bright and specifically designed to uplift your mood. The hair salon as a whole is designed to give the customers a sense of relaxation. If you're waiting for a friend who's getting their hair styled, there are tables for you! Day.S Hair has a fast WiFi connection so that'll make your waiting time that much more bearable! If you come in with outside snacks and drinks, no problem! Just stay at the table and make sure not to get it on any of the equipment.
Day.S Hair has two head hairdressers, Dan and Minam who both speak English fairly well. In fact, Day.S Hair is one of the most popular hair salons in Seoul for non-Koreans to go to! Day.S Hair has many kinds of services, including a simple trim to a full blow-out, and the prices are pretty affordable too. To find out more, Day.S Hair has an Instagram account and a website.
They open every day from 10 am to 10 pm.
Hair & Joy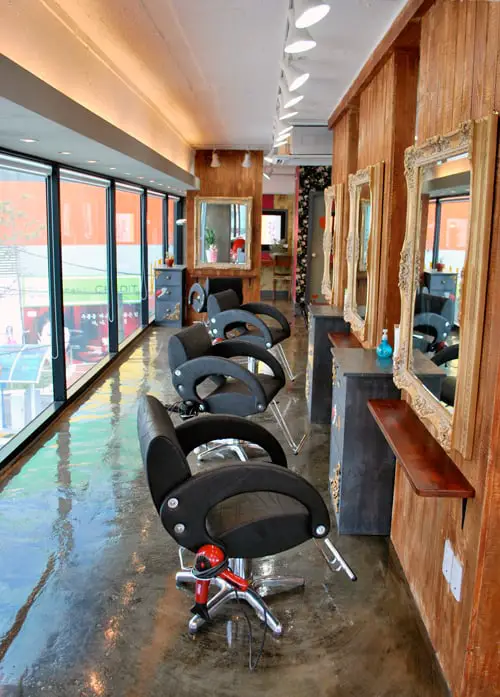 Hair & Joy is another well-known and highly visited hair salon. With all four stylists on the Hair & Joy staff able to speak Korean and English, everyone can have a high-quality experience here. All four stylists also have completed high-level Vidal and Tony & Guy courses on the art of hairstyling, and two have completed  L'oreal's Colorist Course, and they are all dedicated to serve their customers and work out their mission statement, "Where Hair Meets Beauty."
Located in the Hongdae neighborhood, the interior of Hair & Joy is designed to resemble a high-scale city like London or New York City, with a large space that houses several chairs and mirrors that are close together to make it easy for you to chat with friends while getting your hair done.
Hair & Joy offers a range of services at affordable prices, from a trim to perms to scalp treatment. If you want more information, Hair & Joy has a Facebook page.
Lucy Hair
Lucy Hair is a hair salon near Sinchon Station, just one stop from Hongdae Station, and is another favorite among non-Koreans living in Korea. Not only are many of the staff members bilingual, but they are also equipped with knowing how to work with non-Asian hair. One reviewer boasts about Lucy Hair staff's ability to cut not only Western hair but male Western hair.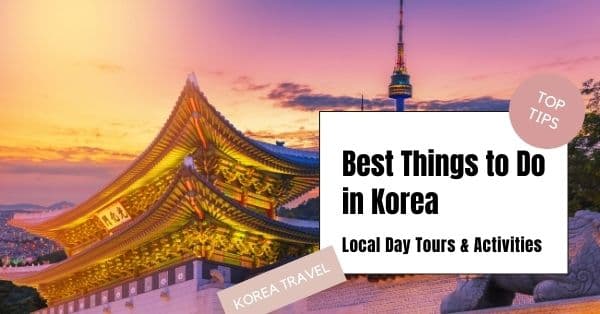 Lucy Hair offers trims, perms, highlighting, coloring, and different kinds of treatment for men and women at affordable prices. They open from Tuesdays to Saturdays from 10 am to 8 pm. On Sundays, they close half an hour earlier. Lucy Hair does not open on Mondays.
Soonsiki Hair Salon
Another hair salon in the Hongdae neighborhood, Soonsiki Hair Salon provides a more contemporary atmosphere. But even though the atmosphere and the interior might look more contemporary, the services are of the highest quality. The staff members at Soonsiki Hair Salon are bilingual and provide the best customer service. Several local celebrities visit Soonsiki Hair Salon, including Korean rapper Jay Park.
Soonsiki Hair Salon opens every day from 10 am to 10 pm. This is their website for more information.
Hair Salons in Seoul (Gangnam)
SUINstyle Hair Salon
With a mission statement like "We Help With Your Success," it's not a question that at SUINstyle Hair Salon, the stylists serve the customers. Stylists provide many different services that are of the highest quality to ensure the customers' satisfaction. And with a bilingual staff, they open their hair salon to Koreans and non-Koreans alike.
Located near Nonhyeon Station, SUINstyle is one of the more upscale hair salons in Seoul and the staff can create looks worthy of the label "K-beauty" and "K-pop chic" so you won't be disappointed.
SUINstyle Hair Salon offers many different services. SUINstyle also has a Facebook page and a webpage where SUINstyle takes reservations, comments, and questions.
They open every day from 10 am to 9 pm.
Juno Hair
Juno Hair is one of the most well-known and most prolific hair salons in Seoul and Korea. They have many branches all over Seoul but for the best English-speaking services, many people go to the Myeongdong branch. If you didn't know, Myeongdong is known as Seoul's biggest shopping district, with many people including Koreans and non-Koreans filing in from all corners of the globe. So after getting your hair done, you can also enjoy shopping at the various stores all over Myeongdong!
With high-quality services, the staff at Juno Hair strives to make their customers feel comfortable and cared for.
Park Jun Beauty Lab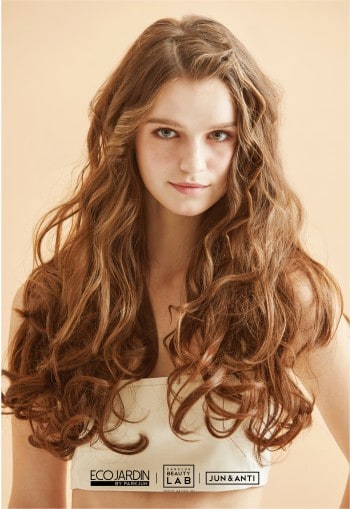 Park Jun Beauty Lab is another well-known hair salon chain in Seoul, and although each location has a different floor layout, all of them are dedicated to providing the maximum level of comfort for customers. The staff at Park Jun Beauty Lab offers the best services at affordable prices from KRW 20,000 for a trim and KRW 300,000 for a full package.
Although the Myeongdong location is the most guaranteed to have the best English services, there are staff members at the other locations as well who can speak English.
Evanstyle
Unlike the others on this list, Evanstyle is specially geared towards men. Evanstyle has two locations, one in Hongdae and one in Gangnam, and Evanstyle offers many different kinds of services at low prices, including trims, perms, blow-outs, highlighting, and coloring, and yes, there are staff members who speak English at both locations.  
Both of Evanstyle's locations open weekly from Wednesday to Sunday, and they close on Mondays and Tuesdays. If you wanted to look at some of their past work, their Instagram account shows off their repertoire.
Hair Salons in Seoul (Itaewon)
Jay's Hairdresser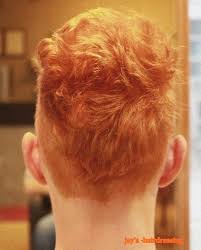 For more quirky and adventurous hairstyles, look no further than Jay's Hairdresser. Close to Itaewon Station, Jay's Hairdresser offers services from trims to perms to treatment packages. Jay and his assistants all speak Korean and English and they provide their customers with a satisfactory experience. You can book an appointment with the hairdresser of your choosing through their Instagram account.
Jay's Hairdresser open every day of the week from 10 am to 8 pm.
Rachel by Kim Sun Young
A branch of Kim Sun Young Hair, Rachel by Kim Sun Young is located in the Hannam-dong neighborhood of Seoul and is a popular hair salon visited by Koreans and non-Koreans. The Creative Director at Rachel by Kim Sun Young, Helen Kim, is fluent in English and she has been providing different services to English-speaking clients for several years. There are other hairdressers on staff who also speak English.
One unique service at Rachel by Kim Sun Young is a manicure and pedicure session. For more information, they have a Facebook page on which they respond to messages quickly.
People in Korea like to express themselves through their hair. As you walk around Seoul, you can see just how important hair is to Koreans. Like with their clothes, people in Korea find fun and interesting ways to style their hair, and hair salons in Seoul are all highly qualified and equipped to provide you with any style you may want. If you have a picture of a particular hairstyle you like, you can absolutely bring it in to show your hairstylist!
You may also like: