Today, South Korea is known as one of the leading countries in the beauty and fashion industries. In Korea, several people have created their online brands centering on their fashion sense. Do a quick Google search and you will see that there are hundreds of such people, often called influencers. The emergence of social media such as Instagram, Twitter, Facebook, YouTube, and blogs, has allowed these influencers to reach a worldwide audience and showcase their unique fashion styles and trends. In this article, we list ten K-fashion influencers you must follow.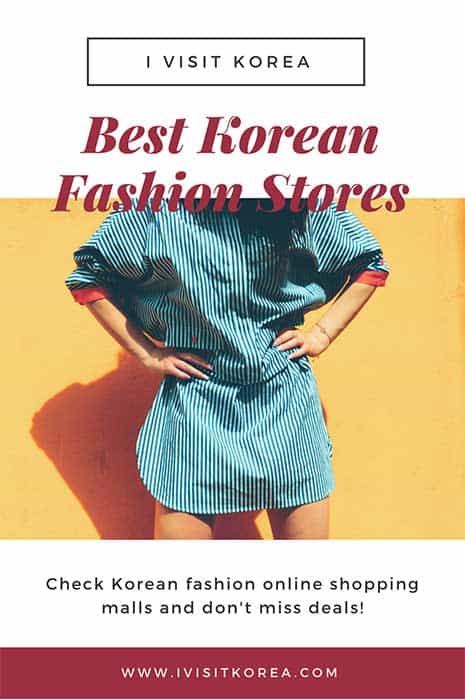 If you would like to learn more about K-beauty influencers, we have an article that lists 10 of Korea's most well-known and respected beauty influencers. You can also check out this article for online stores where you can purchase fashionable clothes in Korea.
Best Korean Fashion Influencers
Irene Kim
With 1.7m followers on Instagram, Irene Kim is one of the biggest K-fashion influencers. Vogue Magazine even dubbed her as an ambassador of the Korean fashion scene. Womenswear dubbed her as the fashion industry's "It Girl." With a clean and professional style, she inspires many through her online presence and her offline work.
Irene started her fashion career as a student at New York City's Fashion Institute of Technology. She later divulged into digital content creation, modeling, and styling.
Irene Kim had also launched a clothing line, and through her official website, she offers an online platform where her fans can purchase items.
Haena Song
If you don't know who Haena Song is, maybe you'd recognize her as the winner of Korea's Next Top Model season 2. With 204K followers on Instagram, she is an up and coming K-fashion influencer, who offers her audience a glimpse into her life as a model and a stylish fashionista. If you want to follow someone with a more casual fashion style and an open and relaxed online presence, Haena Song is a must!
Sunghoon Jang
Originally a tutor at Korea's Chung-Ang University, Sunghoon Jang's Instagram feed grew in popularity because of his good looks and his great fashion sense. His wardrobe includes sleek blazers, denim jackets, loose-fitting shirts, and full suits perfect for work. He likes visiting different museums and doing photography and it's evident in his pictures that he has an artistic mind. His self-portraits and pictures of his outfits show off his clean and professional look.
The K-fashion industry is opening up for more male K-fashion influencers, and Sunghoon Jang serves as a great model for any male who wants to learn about fashion.
Yoni Pai
Fashionista and surfing lover Yoni Pai's Instagram page has around 105K followers. Looking through her feed, it's not hard to see what her followers might love about her. With a fashion style that is a mix of sleek professionalism and fun quirkiness, she attracts people of all ages. Through her Instagram, she offers a glimpse into her life as a wife, mother, and head of a fashion enterprise.
But she's not the only one in her family who rose quickly to fame. Her husband, Steve, is also a stylish online persona and together, they work to grow their audience for their online brand. They even created their clothing line called Steve J and Yoni P.
Yoni Pai also runs a YouTube channel, KiKiSchool, where she uploads DIY tutorials, lookbooks, and fashion and beauty product reviews.
Gabriella Kim
Gabriella Kim's personal Instagram has 56.8K followers and content that ranges from beauty, fashion, and pictures of Gabriella enjoying a drink at a local coffee shop. Her pictures are carefully curated and polished to show off the best of her brand.
She also has a separate Instagram page for her business Glosome Beauty, whose taglines are eco-friendly, eco-luxury, cruelty-free, and vegan. Here, she promotes Glosome Beauty through her bright pictures. Fans of Glosome Beauty can also find Glosome's official website and the Instagram page for Glosome Crystals.
Rock Chae Eun (Sarah)
If you scroll through the Instagram page Rock Chae Eun–or Sarah–you'll see that it's full of glamorous pictures, the kind of glamor of a K-pop idol. With 201K followers, Sarah is one of the most followed Instagram fashion influencers. With great boldness as a freelance model, she shows off her slender build in different sportswear, swimwear, and lingerie. Her own style is fun and casual and her fans can peruse through her pictures to learn about how to mode and how to dress stylishly.
Yuna Lee
With 42K followers on Instagram, Yuna Lee offers her audience a glimpse into her life as a fashion influencer and a film photographer. On a regular basis, Yuna Lee entices her followers with aesthetically-pleasing pictures of her fashion style and her day to day life.
She also maintains a blog through the Korean company Naver's blogging service as well as her own website where she provides more insight into her life as a fashion influencer and a film photographer.
Sojeong Yoon
Sojeong Yoon is one of the up and coming influencers on Instagram. As of July 2020, she has amassed 29.4K followers, Being someone based in both Korea and the UK, Sojeong Yoon offers her audience a look at her style, which is a mix of girly and tomboyish styles. All of her pictures are aesthetically-pleasing and carefully organized in a way that would grow her audience.
For a collection of some of her outfits, Sojeong has created a video lookbook here, flaunting some of her articles of springtime clothing.
Kyunghyun Kim
With a following of 21K, Kyunghyun Kim is an up and coming fashion photographer and influencer. She is someone who would rather showcase others' modeling and fashion senses than offer a peek to her own. However, her Instagram garners fans for herself and for the subjects in her photos.
yourboyhood (Sukwoo Hong)
With 5,682 followers, yourboyhood or Sukwoo Hong is another male fashion influencer who is up and coming. His audience is ever-growing, thanks to the photos of his wardrobe and his daily life. Sukwoo is another fashion influencer that is great to follow for guys who are interested in learning about K-fashion. Influencers like Sukwoo Hong, Sunghoon Jang, and others are certainly opening the door for Korean male fashion influencers.
Sukwoo Hong also edits The NAVY Magazine, whose Instagram page is here.
It's getting easier and easier every day for people to reach a wide audience, no matter what they provide and what they have to offer. Thanks to social media, the fashion industry in Korea is ever-increasing due to the sheer number of influencers who are all trying to climb to the top of the game. But put competition aside, there are hundreds of influencers to choose from, and South Korean influencers have diverse and very unique styles that there is someone for everyone.
Many influencers in the K-fashion industry also have modeling careers. If you care to read more about these influencer-models, we have articles outlining some of the country's hottest female and male models.
You may also like: