It's no secret that South Korea is one of the leading countries in the beauty industry. South Korea is home to hundreds of beauty, makeup, and skincare companies exporting top brand products to many different countries. Because of that, there are a lot of K-beauty influencers who are using YouTube to their advantage, growing their online brand and businesses. This is a list of the Top 10 K-beauty influencers you must follow right now.
If you're curious as to where you might buy beauty products, you can check out this article.
Top 10 Korean Beauty Influencers
Risabae
With a fan base of 2.26M subscribers on YouTube, Risabae is one of the most-watched K-beauty influencers on the platform. With fun videos such as her celebrity transformation videos and her makeup tutorial videos, she has amassed a dedicated following of people who want to know more about different beauty and makeup products. Risabae also creates videos talking about the various pieces of clothing that she has and enjoys wearing.
She last updated on July 30, 2020, with a celebrity transformation video of Seo Ye-Ji from the highly praised TV show "It's Okay To Not Be Okay" (사이코지만 괜찮아).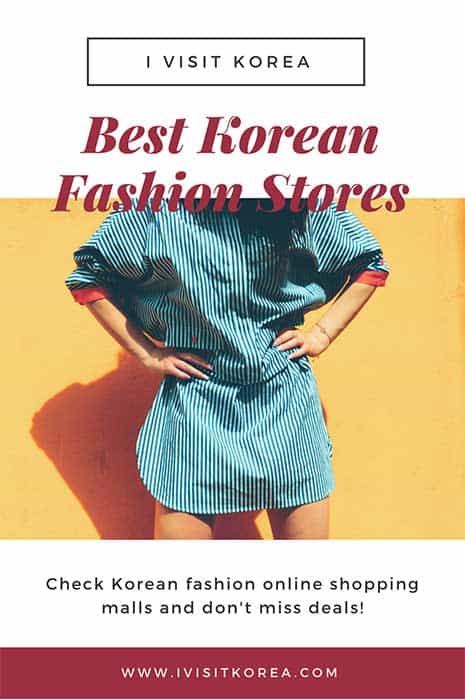 SSIN
Another big K-beauty influencer on YouTube is SSIN (씬님), who, as of July 2020, has a dedicated fan base of 1.59M subscribers on YouTube. On her channel, she takes her viewers on tours all over Seoul on her shopping trips. She also reviews different beauty products for her followers.
She also creates costume makeup tutorial videos and celebrity transformation videos, such as her video BTS Jungkook Inspired Makeup.
Edward Avila
With 1.53M subscribers on YouTube, Edward Avila or Eddy offers a fresh perspective into the K-beauty industry as a male influencer. His videos include product reviews, makeover videos, vlogs, and videos that show Eddy hanging out with famous Korean celebrities and K-idols. His most recent videos include Hanging Out With Secret Number (스크릿넘버) and Playing Random Games With DKB (다크비). While most of the industry targets girls as its primary audience, Eddy is one of the influencers whose target audience are guys who are also as into beauty, fashion, and makeup as he is.
Eddy also has an Instagram where his fans can follow his life more intimately.
Michelle Choi
Another K-beauty influencer who was raised abroad, Michelle Choi grew up in Orange Country, California, and now lives in New York City. Her interesting background and fun, relaxed demeanor draw in followers from all over. As of July 2020, Michelle has a YouTube following of 608K subscribers.
Not only does Michelle make beauty videos, but she also makes videos on her style, shopping, health, and regular vlogs to give her fans a look into her day to day life. She also makes videos where she sits down and talks about what's on her mind, answering fan questions, and delving her opinions and thoughts on important issues like dating, mental health, and living alone.
Gothamista
With a following of 595K YouTube subscribers Gothamista, or Renee, has 10 years of experience in the beauty industry and in all her videos, she demonstrates her depth of knowledge and her professionalism while also maintaining a friendly presence for her subscribers, who know that they are in good hands if they follow Renee's tips and advice.
Renee creates educational videos and reviews of different types of skincare products. Her latest video was a review of all of the sunscreens in 2020 made with 100% mineral. She also creates DIY videos, where she teaches her followers how to make their own products.
다영 Dayeong
On her channel, Daeyong Kim makes her subscribers feel like they're in the room with her, talking to them as though she was chatting to them face to face. In a world and an industry where it's sometimes difficult to be yourself on-and-off screen, Dayeong comes off like a real person you'd enjoy hanging around. Honest and straight-forward, she doesn't like beating around the bush or rattling off long, contrived banters.
Dayeong creates videos on makeup and other beauty products, haul review videos, as well as vlog videos documenting her life as a young mom in South Korea.
With 585k subscribers on YouTube, Dayeong has amassed a large following. Her fans also follow her through her Instagram and Facebook pages.

Beautifymeeh 뷰티파이미 (Angel Kim)
With a following of 539k subscribers on YouTube, Angel Kim has made a career of talking about and demonstrating her knowledge of different beauty products. She also creates content about hair, makeup, fashion, and her life as a wife and mother of two boys.
She describes her brand as "Korean Makeup, Beauty, Fashion, Style, Tutorials, Inspired Looks, Vlogs, K-Beauty Trend, KBeauty Brand and more." Indeed, you can find a variety of content on her channel. If that wasn't enough, she maintains her own website, where she keeps her fans updated on her life and offers a glimpse into her wardrobe in posts like Jeju Outfits, Casual Mommy Outfits, and Leopard Print. In every piece of content that she makes, she is sure to list where her fans could get her clothes.
Her viewers can follow her life as she traverses through the adventure that is her life through her vlogs, Instagram, Facebook, and Twitter.
곽토리 kwak tori
곽토리 kwak tori is another K-beauty influencer who has a big following. As of July 2020, she has 460K dedicated viewers who follow her and watch her every release. As she loves Japanese anime, a lot of her content is inspired by anime and the Japanese culture like her video on her shopping haul from Osaka and her video at a Sailor Moon Cafe.
She does not only create beauty content, however. She also creates vlogs about her life and videos about her own fashion style. Her fans can follow her on Instagram for a more intimate look into her day-to-day life.
Meejmuse (Jen Kim) 
With 437K subscribers, meejmuse or Jen Kim is a Korean-Australian beauty YouTuber who does everything from shopping haul reviews to product reviews to street tours. She also allows her followers into her life with her vlogs and more personal videos like her Nursery Tour video. With a calming presence, she creates content to show her followers what beauty products she likes to use and some of the beauty routines she has. Videos like 5-Step Korean Skincare Routine for Sensitive Skin helps her fans determine what product is good for them and how to use them.
체스CHES
A K-beauty influencer who's up and coming is 체스CHES, whose content ranges from makeup tutorial videos to Get Ready With Me videos, which takes her viewers along as she… well, gets ready for her day. These videos make her audience feel like they are actually in the room with her, getting ready with her. One such video is Wedding Guest Makeup, where she's getting ready to go to a friend's wedding and films herself doing so.
Her fans can also follow her through her Instagram page, where she posts aesthetically pleasing pictures that help create her brand.
If you're looking for some makeup help, wanting to watch some entertaining celebrity makeup transformations, or wondering about the lives of famous K-beauty influencers, these K-beauty influencers are at the top of the game. You'll be satisfied no matter who you choose to watch.
For more Korean beauty trends and tips with YouTubers, check here!
You may also like: