Last Updated on December 24, 2021
As Korea opens up more globally, more foreigners are traveling to Korea, setting down and making a home here, and starting their businesses here. As you walk around Seoul, you cannot miss the number of non-Korean restaurants and companies that were founded and run by foreigners. Among these people who chose to make Korea their forever home are those from Latin America (Mexico, Central America, and South America.)
The best Mexican and Latino restaurants in Seoul.
Top Mexican and Pan-Latino Restaurants in Seoul
Casa Latina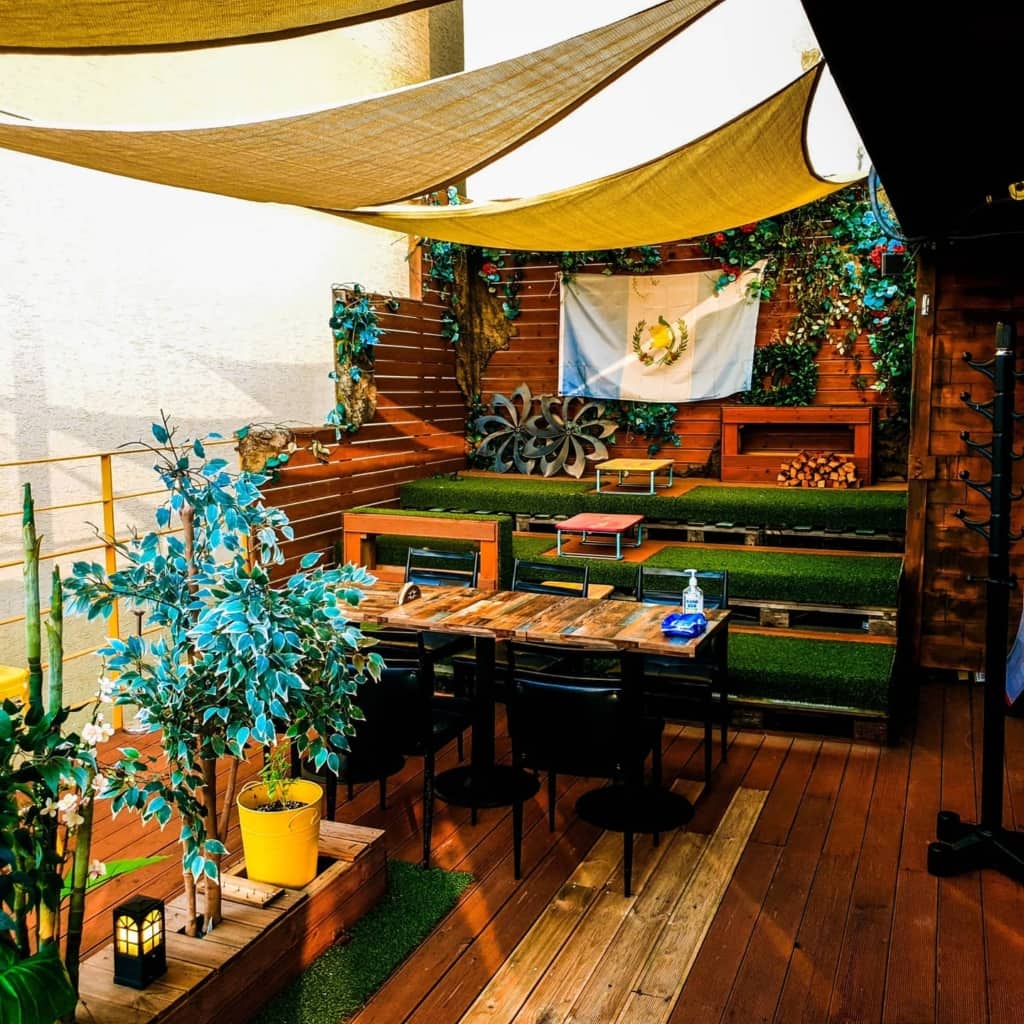 Located about 15 minutes from Hongdae Station, Casa Latina serves Mexican food as well as food hailing from different South American countries like Colombia and Ecuador. Some of their most popular dishes are platanos (plantains), empanadas, yuca frita (similar to french fries but made from the cassava root), and bandera de pollo/cerdo/res, which are platters of different things including rice, papa asadas, and various types of beans.
They also sell wine and other alcoholic beverages, including the very delicious and famous sangria.
Casa Latina opens every day of the week at varying times. 
Mondays to Fridays: 5 pm to 12 am
Saturdays: 12 pm to 12 am
Sundays: 12 pm to 9 pm
If you want more information, you can check out their Instagram and Facebook pages. You can also contact them through email ([email protected]) or on the phone (010-8757-7665)
Address: 3rd floor / Hongdae, 서울시 – 마포구 – 서교동 337-10 3층 홍대 Seoul – MapoGu, 337-10 Seogyo-dong, Mapo-gu, Seoul
Cuchara – Mexican Restaurant in Seoul
If you've ever eaten at Chipotle in the United States, you'll want to try out Cuchara. Set up in a similar way to Chipotle, Cuchara is a Mexican fast-food restaurant that has sit-in and take-out options. Upon arriving at Cuchara, you'll line up and wait for your turn to order. Then you can tell the servers what you would like in your taco, burrito, or burrito bowl. You also have the option of purchasing a drink (water, soda, alcoholic beverages).
A good thing about Cuchara is that its serving size is smaller than a serving you would get at Chipotle, so you could eat a whole burrito with no problem.
Cuchara is easy to find because it's located right inside of Gangnam Station. You just have to go towards Exit #8 (while still inside the station) until you see Cuchara. If you're coming from outside, Cuchara is located on the lobby floor of the Samsung Electronics Seocho Building outside Exit #8.
Vatos Urban Tacos
Located in the Itaewon area, Vatos Urban Tacos is another popular Mexican restaurant among Koreans and non-Korean alike. With affordable prices, Vatos serves some of the typical Mexican dishes such as tacos, burritos, and quesadillas. In addition, they have their special Kimcih Carnita Fries.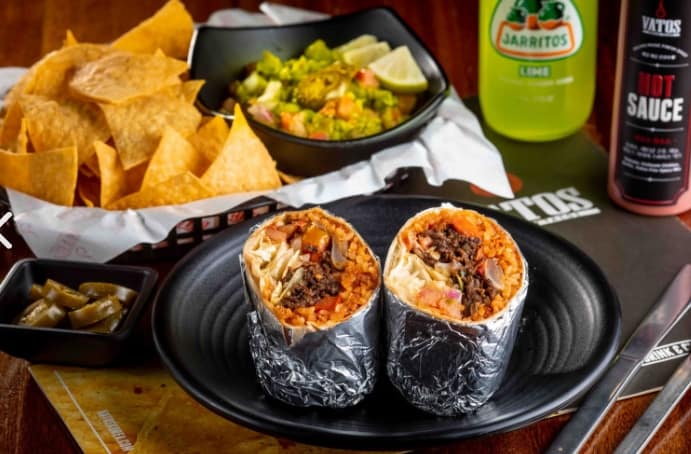 They also offer private catering for your party or function at their dedicated space. For more information, you can go to their website.
Phone: 02-797-8226
Coreanos Kitchen
Praised for being one of the best Mexican restaurants in Seoul, Coreanos Kitchen has two locations: one in Apgujeong and one in Itaewon. Since they are a Tex-Mes restaurant, Coreanos Kitchen offers much of what you would associate with Mexican food or Mexican food that you can find in the US. Tacos, burritos, quesadillas, and fajitas are just some of the dishes at Coreanos Kitchen. If you would like to look at more photos, they have an Instagram account. They also have an official website on their brand as a whole.
You can also call them. (02-795-4427)
Coreanos Kitchen opens every day from 12 pm to 11 pm. However, on Sundays, they open from 12 pm to 9 pm.
On The Border
Out of this whole list, On The Border locations in Korea serve Mexican food that is adjusted to be more palatable for Koreans. It is not a completely authentic restaurant. However, it is a popular place, and many people, including people in the Latino/a community, come to enjoy some food! At On The Border, you can have tacos, quesadillas, burritos, fajitas, and other famous Mexican dishes. They also have Spanish sangria and horchata, which is a drink made with a type of rice and has cinnamon.
On The Border has various locations in Seoul but they all open every day of the week from 11:30 am to 9:30 pm. For more information on On The Border, you can view their website. If you would like to make a reservation or if you have any queries, you can contact them through the phone. (02-792-0682)
Taco Chilichili 
Taco Chilichili is another Mexican restaurant praised for being authentic and one of the best Mexican restaurants in Seoul. They're in the Itaewon area and they open their doors every day of the week from 11 am to 9 pm.
For more information, Tacos Chilichili has a Facebook page. You can also call them at +82 2-797-7219.
Gusto Tacos
Gusto Taco, located near Sangsu Station in the Hongdae neighborhood, is a family-friendly casual dining Mexican restaurant with lunch and dinner service options. They offer a range of dishes including tacos, burritos, quesadillas, and the fajita. They also offer vegetarian, vegan, and gluten-free options so no matter what your dietary habits are, there is something for you!
Gusto Taco uses freshly made tortilla to make their various dishes–tortilla they make every day from fresh masa (corn flour) imported from Mexico and other parts of Latin America.
Although this is a family-friendly establishment, there are a few alcoholic cocktails on the menu that you can enjoy!
Gusto Taco opens every Tuesday to Sunday from 11:30 am to 10 pm, while they remain closed on Mondays. Their hours differ on public holidays, so it's a good idea to check in with them before going! If you're going to visit with a large group, it's a good idea to reserve a spot beforehand as well! Check out their website here.
Mexican Restaurants in Seoul (Bundang and Jukjeon)
La Lucha Restaurant & Pub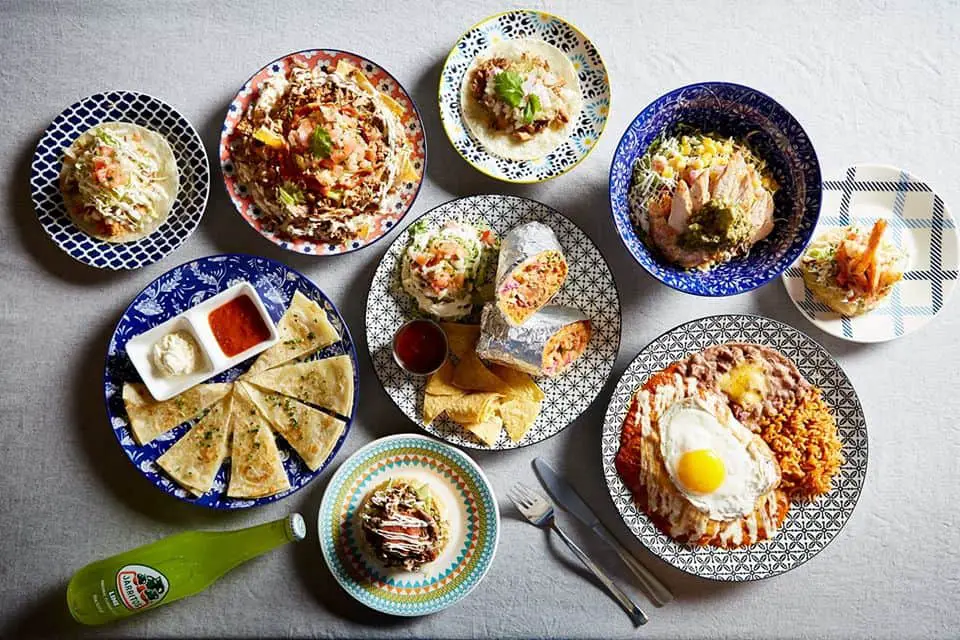 For people who live a little far from the center of Seoul in Bundang and Jukjeon, no worries! There are a handful of good places that I would love to recommend to you!
First up is La Lucha, which is a Tex-Mex restaurant that has two locations. One location is very close to Seohyun Station Exit #5. The other branch is in the Jeongja-dong area a 5-minute from Jeongja Station.
One cool thing is that La Lucha has a bar. If you want only a drink and no food, there are seats at the bar where you can sit, drink, and chat with your friends.
Each La Lucha location has a Facebook page: Seohyun and Jeongja.
Las Margaritas
Much like On The Border, Las Margaritas serves Mexican food that are slightly more palatable to Korean taste. It's not authentic to either Mexican or Tex-Mex food, but for those who are craving some delicious chimichangas or fajitas, Las Margaritas can certainly hit the spot!
Located at the back of the famed Jukjeon Cafe Street, the area around Las Margaritas has a very relaxed and especially at night,  romantic vibe. Even with Las Margaritas playing Latin music over the radio, it's not at all distracting. The restaurant has seating inside and outside, so while you eat, you can enjoy the view of the other shops along the street.
Because Las Margaritas is in Jukejon Cafe Street, the prices of the food are a little high, but the service of the staff, the excellent food, great company, and several alcoholic beverage options all but make up for it.
They open from Tuesdays to Sundays from 12 pm to 12 am. However, they do not open on Sundays. You can visit their website here or give them a call (+82 31-889-4343) with any queries. 
Korea has a lot of international foods that will help bring the comforts of your home. Read more about food and drink in Seoul here.
You may also like:
IVK's Top Picks – Day Tours, Tickets, and Travel Activities
Seasonal Picks!😍