Last Updated on September 18, 2022
South Korea is one of the most famous medical tourism destinations in the world. Here are some facts about Korean medical tourism. About 380,000 medical tourists visited Seoul, South Korea in 2018 for health and medical treatments. And about 65% of the people traveled to Seoul. (Data source: Korea Tourism Organization & Korea Health Industry Development Institute)
In this article, we will see why South Korea became so popular for medical tourism and how you can prepare to visit Korea for your clinical treatment.
Why Korea Is Famous for Medical Tourism?
We can find the answers for the question in the latest technological excellence and advanced medical system, skilled medical practitioners with many experiences, and reasonable prices. Korean doctors' medical skill is as good as other developed countries, and there are 22,587 healthcare organizations only in Seoul. In addition to that, advanced IT technology and the latest medical system make Korea famous for medical and health tourism. You might have seen on TV how the Korean medical system worked against the Corona Virus Pandemic. And of course, we should accept that the reasonable prices and K-culture (K-pop, K-drama, and K-beauty) power helped.
What Can You Expect?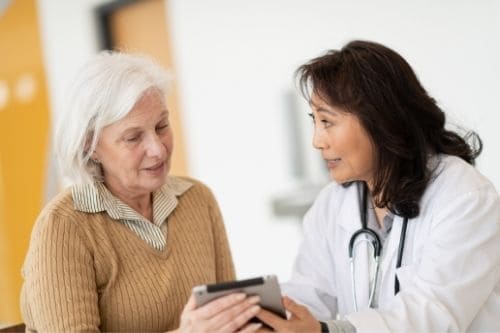 All Specialties in Various Forms
Medical organizations in Seoul provide all spheres in different structures to permit international patients to benefit from medical services in all fields. Varying from clinics to western medication and Korean Oriental medication, this city gives a broad scope of clinical products that aim to satisfy different patients' various needs.
In 2017, about 63,350 foreign patients (26%) visited for Primary care, for example, diagnosis and internal medical services, 77,249 patients (31%) for Beauty care. And 15,289 patients ( 6%) for Korean Oriental medical care in Seoul. (Source: The Ministry of Health and Welfare)
Reliability
The most important thing here is to get good results for the purpose of medical tourism. Here are some data that prove the outstanding medical technology of South Korea.
Five-year cancer survival relative rates (2013 – 2017)
Thyroid cancer: 100%
Colorectal cancer: 73.9%
Prostate cancer: 91.9%
Breast cancer: 91.2%
Kidney cancer: 78.6%
Stomach cancer: 68.4%
Five-year post-transplant survival relative rates (2013 – 2017)
Kidney transplant: 94.7%
Pancreas transplant: 92.8%
Liver transplant: 77.8%
Heart transplant: 76.3%
Convenient & Agile Medical System
South Korea has one of the best medical services frameworks on the planet. An eighteen-part board, who work under the ministry of health and welfare, deals with medical care. This workplace functions every other governmental organization to put into effect the standard of health. Furthermore, the government has strategies to guarantee that public and private medical infirmaries keep their frameworks restructured. This is one of the significant reasons that South Korea appears to be so attractive for medical tourism.
The ministry accountable for the medical care framework is persistently working with all industry troupes to expand medical services. Thus, Koreans have probably the best populace on the planet. This is an immediate consequence of an excellent medical care framework. One thing to appreciate is how everything works efficiently here. In any event, for outpatient facilities, patients' do not have to wait extensive periods of time to get themselves treated.
Easy & Quick Accessibility
Seoul has situated approximately a one-hour drive away, roughly 60 km, from Incheon International Terminal. You can easily reach them by several different public transport ways. The city is forming into a 'one-stop destination, where overseas patients can rapidly and effectively visit any medical center from onset to leaving.
What Is The Procedure To Get A Medical Treatment in Korea?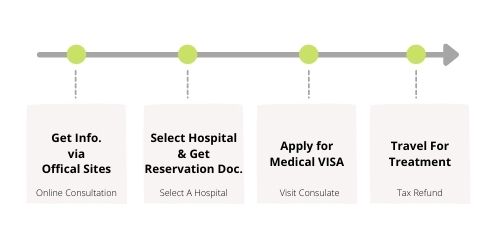 Get Information about Korean Medical Tourism
First, get as much information as possible about Korean medical tourism and hospitals through internet surfing. I personally recommend you to get the information by yourself. Don't trust unregistered brokers on the internet. The Korean government operates official websites and a support center for international patients. Medical Packages in Korea website will help you to find your perfect fit hospital, package service, and agency.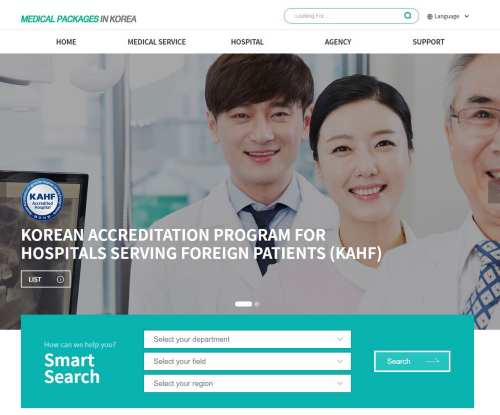 Get An Online Consultation At The Official Medical Tourism Support Center
You can ask anything about medical tourism in Korea via this email: [email protected]. It is operated by Korea Health Industry Development Institute and Korea Tourism Organization. If your destination is Seoul, contact the Seoul Medical Tour Help Desk. (email: [email protected], Phone: +82-1577-7129) They support English, Japanese, Chinese, and Russian.
Select A Hospital and Receive Reservation Documents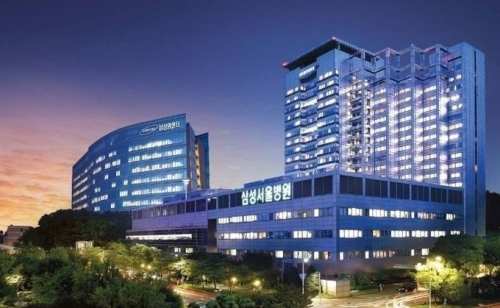 Apply for A Medical VISA
There are two kinds of medical VISA that the Korean government support. One is a 90-day short-term VISA (C-3-30 for a simple treatment, and the other one is a one-year long-term VISA (G-1-10). A patient and the patient's immediate family members to care for the patient can apply for a VISA.
After A Treatment
Cosmetic Surgery Tax Refund
Value Added Tax (VAT) refund is eligible for a person who has received a plastic surgery worth more than KRW 30,000. It's possible when you stayed in Korea for less than six months and leave Korea three months after the surgery. Check if your medication is eligible for the tax refund in the hospital and receive the certificate of medical service. Visit a tax refund office at the airport terminal 1 & 2 or downtown.
Medical Dispute Mediation
No one knows what will happen in the future. And that's why we always should be prepared for a bad situation. If you have an argument with the hospital you got treatment, the Medical Dispute Mediation and Arbitration Agency will help you.
Homepage: https://www.k-medi.or.kr/eng/
Phone: +82-2-1670-2545 / +82-2-6210-0080
Languages: English / Chinese
Korea Tour & K-Beauty Information
If you can enjoy traveling to beautiful attractions in Korea, it would be killing two birds with one stone. IVisitKorea's blog site provides all the useful travel information about South Korea. Prepare your trip to Korea with ivisitkorea.com and explore the real beauty of South Korea!
You may also like,
IVK's Top Picks – Day Tours, Tickets, and Travel Activities
Seasonal Picks!😍