Last Updated on October 12, 2023
There are many good reasons to visit South Korea, but K-pop is probably one of the most compelling. K-pop is taking the world by storm; names like BTS, Blackpink, Twice, and Big Bang are well-known to music lovers everywhere. For K-pop fans, checking in at the exact locations and sharing the same air with their idols has always been an aspiration. Check out this bucket list for K-pop lovers in South Korea created especially for K-pop fans to create the ideal itinerary for your soon-to-tune trip. 
Read also:
Visit K-pop agency buildings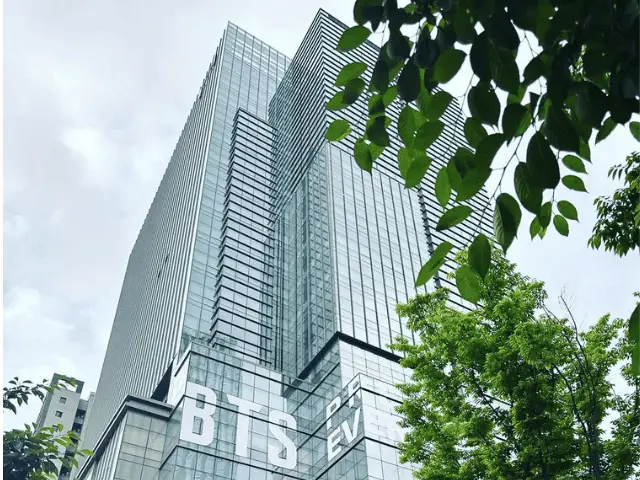 K-pop agency buildings are popular spots for taking photos and soaking in the K-pop atmosphere. Being able to see in person the places where your idols have spent most of their time, effort, sweat, and tears is always an exciting and symbolic experience. While you may not be able to enter the building, being in their presence is often enough to make you feel closer to your favorite idols.
These days, many K-pop agency buildings open cafes on the ground floor to the public so you can grab a drink and enjoy the same atmosphere as your bias. If you're lucky enough, you may spot some artists on their way to the company or getting off work. But remember to respect their privacy if you see them coincidentally!
Check-in at K-Star Road in Gangnam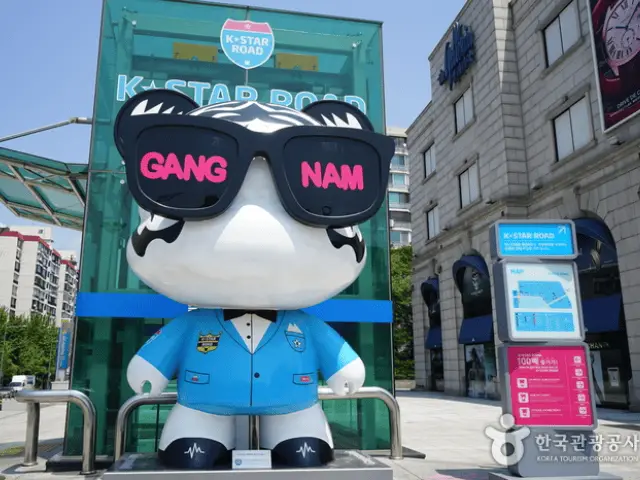 In the same way that Hollywood has the Walk of Fame, South Korea has the K-star Road to honor major K-pop stars. This is a famous cultural and entertainment street in the Gangnam District of Seoul. As you stroll along the road, you'll encounter human-sized bear dolls donning outfits inspired by various K-pop idols and groups. These bear dolls are known as "Gangnamdols," which mean Gangnam idols. Each bear represents a different idol or group, and their outfits are often based on iconic stage costumes or music video ensembles. There are 18 bears, including some of the biggest groups like SNSD, FT Island, BTS, EXO, Shinee, etc.
After taking photos with those unique bears, you can explore the surroundings. The street is lively, filled with shops, cafes, and restaurants. Here, you can explore K-pop merchandise stores, enjoy a meal at a K-pop-themed restaurant, or soak in the bustling atmosphere of Gangnam.
Visit Gwangju K-pop Star Street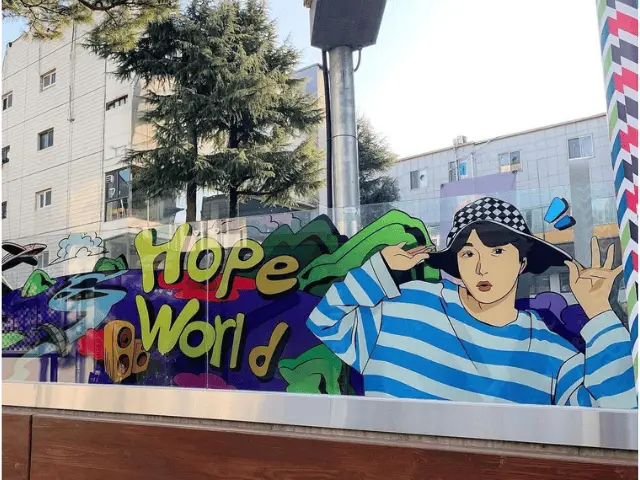 If you can visit Gwangju, don't miss the chance to check in at Gwangju K-pop Star Street. This street in Gwangju's downtown was built to honor all regional idols who achieved their debuting dreams. You may spot many things along the street, such as handprint art (including the actual handprints of idols!), a star memorial hall, and a shutter mural displaying different K-pop artists' albums.
In particular, if you are a fan of BTS, you'll probably like this spot. Also, the street is home to BTS member J-hope's HOPE WORLD sculpture, inspired by J Hope's first solo mixtape. This sculpture has 21,800 messages of love and support for J-hope from ARMY worldwide. You can take photos and then leave a message for your idol. 
Attend a K-pop concert
One of the primary reasons for K-pop fans to visit Korea is the opportunity to see their favorite artists perform live. K-pop concerts are such a dream come true. You will have the chance to see your favorite idols perform hit songs with electrifying choreography and stunning stage design. Moreover, you can join in fan chants, sing along to every song, and wave light sticks in unison during K-pop performances. From unexpected performances to personal remarks from the performers, K-pop concerts are full of memorable moments. These memories will live on in your hearts for the rest of your lives.
Shop for K-pop merchandise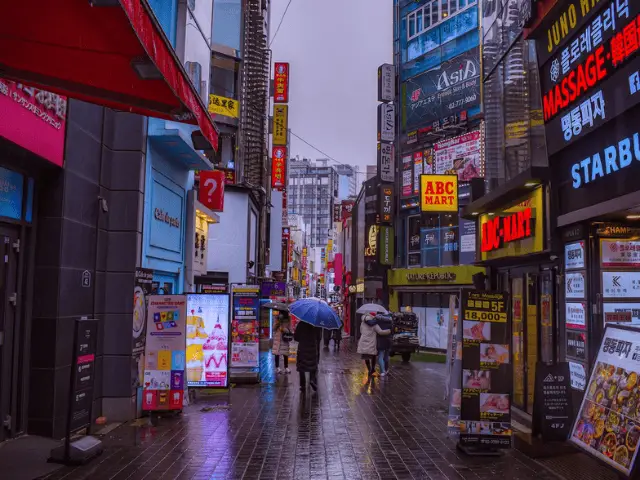 K-pop merchandise is a need for K-pop lovers. Shopping for this merchandise is another way to express your love and support for your favorite idols. Many types of K-pop merchandise exist, including albums, lightsticks, photocards, clothes, and accessories. 
The most popular place to buy those things is the Myeongdong shopping strip. This street is famous as a shopping and street food paradise. In addition to K-pop merchandise, you can shop for everything at reasonable costs, including trendy clothes, K-cosmetics, luxury brand items, and so on. After that, you can explore the food here. Some must-try dishes include grilled lobsters, tornado potatoes, roasted sweet potatoes, hamburgers, fried chicken, tteokbokki, and hotteok.
Visit idol-owned cafes and restaurants
Dining at a restaurant or cafe owned by your favorite idol is a one-of-a-kind experience that should not be missed. These days, many K-pop idols have ventured into the food and hospitality business. These places often feature the artists' photos, fan art, framed autographs, and cherished memorabilia, creating a unique atmosphere that allows fans to connect with their idols in a special way. It's like having a meal in the presence of your favorite star, where every corner tells a story of their journey and passion. And if you are lucky enough, who knows, your bias will coincidentally drop by. 
Here are some famous idol-owned restaurants and cafes that you can prefer: 
Check-in at K-pop filming locations
Yongma Land, Seoul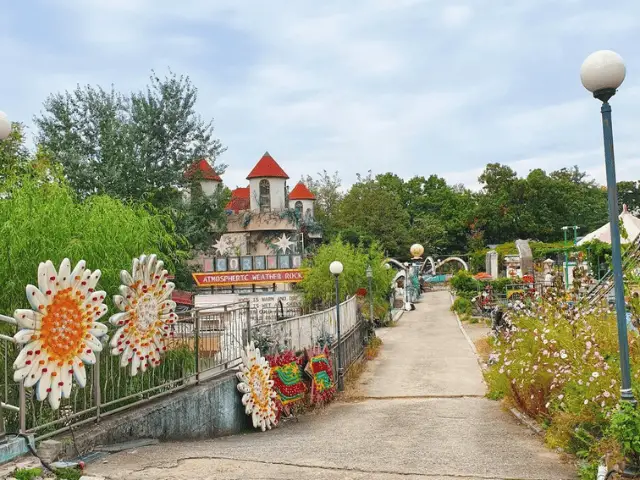 Talking about amusement parks in Korea, many might think about Lotte World or Everland, but a trendy park among K-pop fans is Yongma Land. This is an abandoned amusement park opened in 1983 and closed in 2011. Since then, it has become an offbeat filming location for K-pop music videos, movies, and TV shows. The iconic part here is the carousel. You may spot it on various MVs such as BEAST's Ribbon, Crayon Pop's Bar Bar Bar, and TWICE's LIKE OOH-AH. Also, idols like BTS, Blackpink, and NCT used to take many photo shoots within the park. 
Even though rides are no longer available at Yongma Land, there are still plenty of chances to capture amazing pictures and wander the grounds. Some popular photo spots are the spinning disco ride, a disassembled roller coaster, "flying" vehicles, a rusty amusement that resembles an octopus, a washed-out Viking ship, and even an abandoned grocery cart. This place still has functional amenities, including restrooms, vending machines, and a small store selling inexpensive decorations like helium balloons. You can get a ticket at the ticket counter close to the park's entrance for KRW10,000 (USD 9.07) for adults and KRW 5,000 (USD 4.31) for children.
Kyung Hee University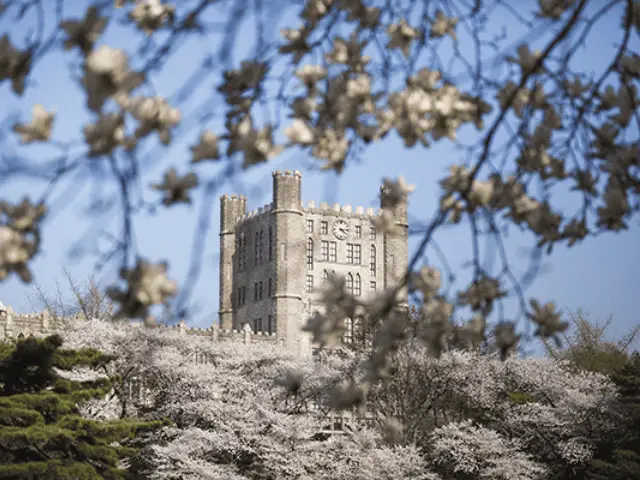 Kyung Hee University is not only one of the most prominent universities in South Korea but also one of the most beautiful. The most stunning features of this university are its Gothic-style architecture and tree-lined campus. You can experience the feeling of wandering through an old European village on campus with beautifully well-managed gardens. The most significant times to visit this place are spring and fall when cherry blossoms and vivid foliage flourish.
Many K-pop groups and artists chose Kyung Hee University as the backdrop for their music videos. Some well-known MVs are Jessi's Who Dat B, Apink's Only One, and BLACKPINK's AS IF IT'S YOUR LAST—the rooftop of the Central Library and the Amphitheatre rank as the most commonly chosen filming spots. While you won't be able to climb the rooftops like the idols, you can still snap the campus' unusual gothic-style architecture from the ground level.
BTS Bus Stop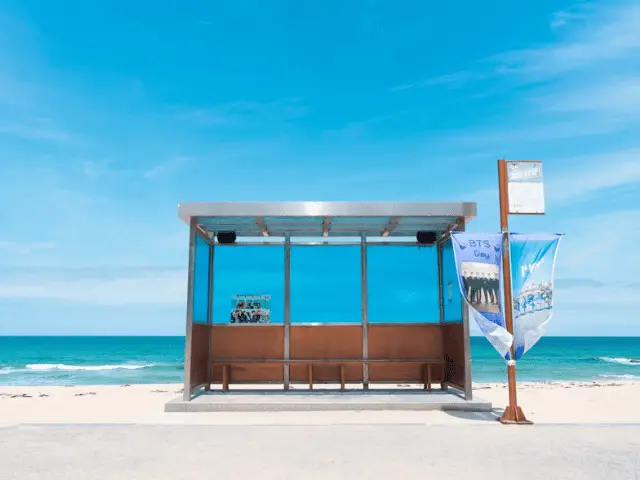 The BTS bus stop, located at Jumunjin Beach, is a popular tourist destination for BTS fans and non-fans of BTS. The stop is the filming location for the album cover of their hit song "Spring Day." The exciting thing about this is that it wasn't a bus stop; instead, it was only a setting for a BTS photo shoot that was built up and taken down immediately. However, because the song "Spring Day" gained popularity and the site drew many fans, the bus stop was rebuilt and has since developed a reputation as a popular check-in spot.
The bus stop is on a beautiful beach, so you can walk along and enjoy the scenery after taking photos. There are also several cafes and restaurants nearby, where you can grab a bite to eat or a drink.
Seoul Forest Park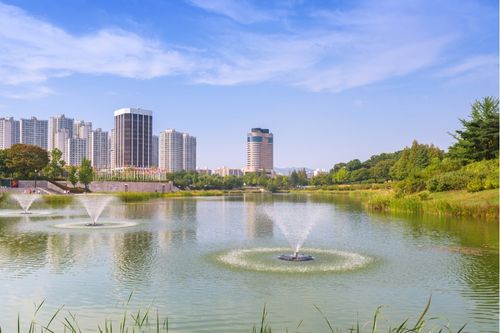 Nature lovers are going to love this spot. Seoul Forest Park is a massive park with over 400,000 trees and many animals. It's a great place to get away from the hustle and bustle right in the heart of Seoul. 
Many idols utilized this spot to film music videos and take photos to promote their music, including BTS's album "Love Yourself." In particular, Seoul Forest has become the spot where K-pop fans buy/plant plots of trees (typically with benches or plaques) to devote to their favorite idols. Now, two little forests are dedicated to RM and one to J-Hope of BTS. 
The park itself is also a great place to visit in Korea. You can explore five areas: Culture & Art Park, Educational Experience Park, Eco-forest Park, Riverside Park, and Ecological Forest. Whether you're looking for a tranquil escape, a place for outdoor activities, or a family-friendly destination, this park has your back!
Yongin Dae Jang Geum Park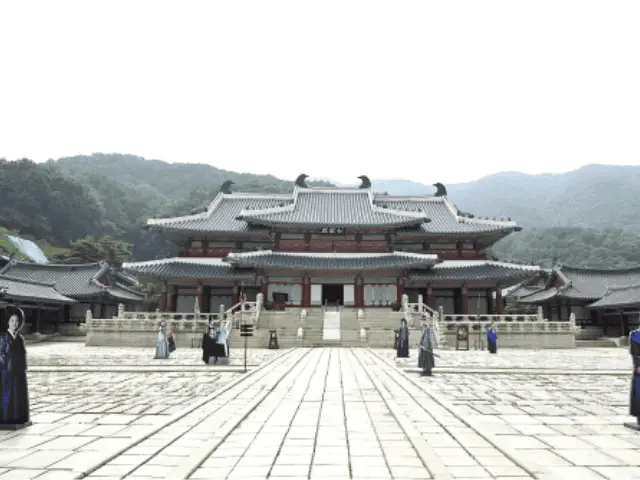 A history and cultural buff will surely love this spot. Yongin Dae Jang Geum Park belongs to the media company MBC. This location was the filming site for several renowned historical Korean films, including "Empress Ki" and "The Moon Embracing the Sun." The Park was established in 2005 and is divided into multiple zones: Showcasing Joseon, Goryeo, and Samguk architectural characteristics.
After BTS's Suga released his "Daechwita" music video, this place gained even more popularity. Many fans have flocked to this spot to try on Korean royal costumes and take photos as keepsakes. According to the media, this was one of the most popular tourist destinations for foreign K-pop fans before the pandemic.
Yeomiji Botanical Garden, Jeju Island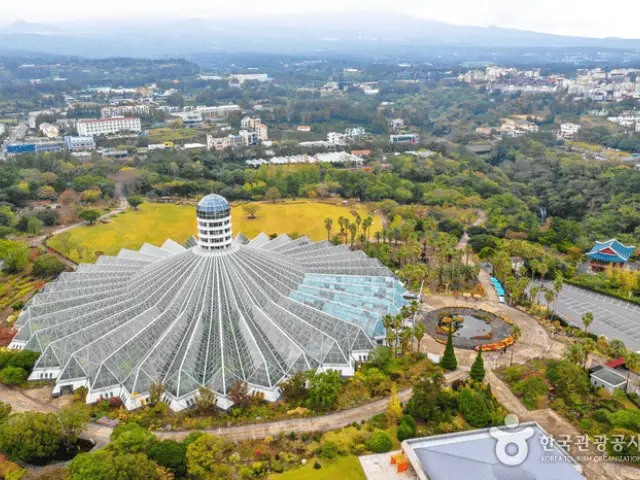 Yeomiji Botanical Garden, which translates as "beautiful land" in Korean, is Asia's largest greenhouse garden. This garden has indoor and outdoor areas, and many excellent photo spots are filled with palm palms and plants from other nations.
K-pop idols often choose this location for their music videos due to its stunning and distinctive setting. Some famous MVs are Dun Dun Dance by OH MY GIRL and On the Road by DIA! You can easily combine Yeomiji Botanical Garden with other activities like touring The Shilla Jeju, the Teddy Bear Museum, or riding jet boats because it is situated within the Jungmun complex.
The Cliff, Jeju Island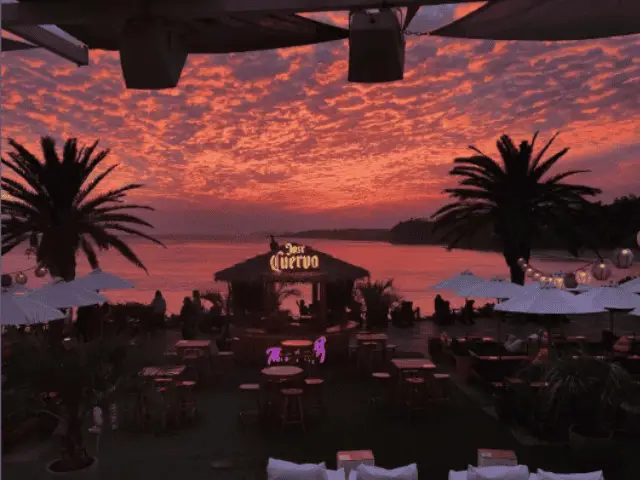 If you come to Jeju island, especially in the summer, you must visit The Cliff. Twice's "Alcohol-Free" music video, the hottest summer tune, was filmed here. The Cliff lies on Jeju's southern coastline and is well-known for its sea vistas and pure air. During the day, The Cliff is the perfect place to relax on the loungers and leisurely sip a cocktail. In addition, the restaurant also serves pizza, pasta, and burgers. In the evening, the bar opens and plays music. You can freely dance like Twice's girls and take in the party's energy.
In summary, we hope this bucket list for K-pop lovers in South Korea will help you build a better plan for your next trip. Many exciting activities await you in South Korea, so just come and experience it yourself. Have an excellent K-pop adventure!
IVK's Top Picks – Day Tours, Tickets, and Travel Activities
Seasonal Picks!😍