Last Updated on October 4, 2023
K-pop is now a global phenomenon. With its catchy melodies, stunning visuals, and jaw-dropping performances, K-pop has captured the hearts of music enthusiasts worldwide. Names like BTS and Blackpink are no longer unfamiliar to music enthusiasts worldwide. Behind the glamorous stage shows, K-pop entertainment agencies play a vital role in nurturing and shaping these stars. This article will explore the top 10 K-pop entertainment companies, highlighting their affiliated artists, distinctive music styles, global auditions, and other aspects. If you're curious about this industry, this article is for you!
Read also:
Hype Corporation (formerly Big Hit Entertainment)
About the company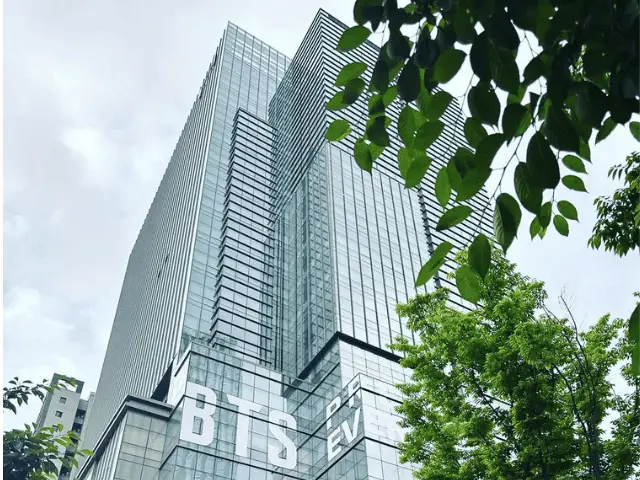 Hybe Corporation is an emerging powerhouse in the South Korean entertainment industry. Its origins trace back to Big Hit Entertainment, founded by Bang Si-hyuk on February 1, 2005. Initially, Big Hit was a small, obscure company with minimal recognition and influence. Guided by Bang Si-hyuk's visionary leadership and strategic direction, the company's artists and staff had to overcome significant challenges to attain the success and impact they have today.
As BTS soared to unprecedented heights, Big Hit Entertainment underwent significant changes in 2020. The company relocated to a new 19-story building with seven basement levels in the Yongsan district. Then, in March 2021, Big Hit Entertainment officially rebranded itself as HYBE Corporation, signifying a significant shift in various aspects, including its organizational structure, operational methods, and even its headquarters.
HYBE Corporation isn't just a music and entertainment powerhouse; it's also deeply involved in internet ventures and real estate endeavors. Big Hit Music, now a part of HYBE, continues to operate independently, focusing on music production, artist management, and fan engagement. Moreover, HYBE Corporation extends its reach through subsidiary companies like Source Music, Pledis Entertainment, Belift Lab, and KOZ Entertainment.
Address: 42 Hangang-daero Yongsan-gu Seoul 04389 Korea
Website: hybecorp.com
SNS: Youtube
Global audition information: Here
Affiliated artists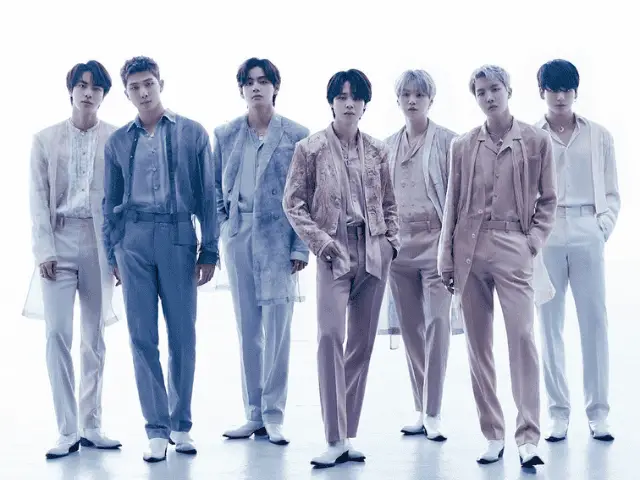 Current artists: BTS, Lee Hyun, TXT, ENHYPEN, LE SSERAFIM, New Jeans, Zico, & Team, Boy Next Door.
Former artists: K.will, 2 AM, Jo Kwon, Glam
Musical style
The agency's founder, Bang Si-hyuk, is a former hip-hop producer, and his influence can be heard in the music of many HYBE artists. HYBE artists often release songs with powerful rap verses and catchy melodies.
But HYBE is also famous for its versatility in music styles. While they have produced chart-topping K-pop hits with artists like BTS and TXT, their music often combines hip-hop, R&B, and pop elements. BTS, in particular, is celebrated for addressing diverse themes in their music, making social and personal commentary a core part of their identity.
YG Entertainment
About the company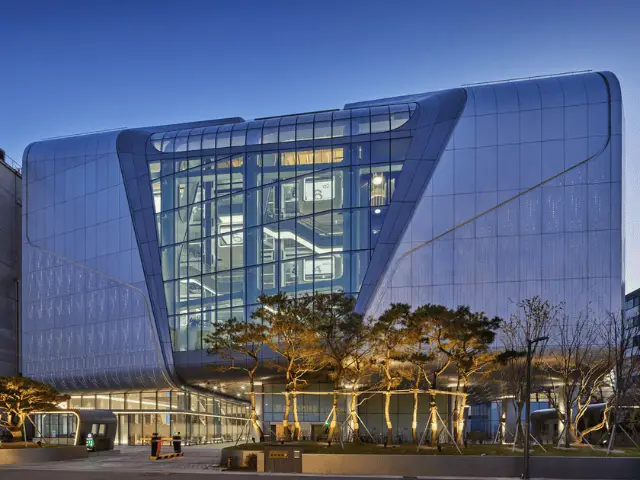 YG Entertainment is a South Korean entertainment firm created in 1996 by Mr. Yang Hyun Suk. This is one of the four most well-known entertainment companies (HYPE, SM, YG, JYP) in South Korea nowadays. It has presented many famous artists and actors, such as Big Bang, 2NE1, Blackpink, etc. It is also an entertainment company that helped build the foundations for the first generation of K-pop idols.
In March 1996, Yang Hyun-suk, a former member of the first-generation idol group Seo Taiji & Boys, co-founded YG Entertainment and his younger brother Yang Min-suk. Although the company had introduced several idol groups before this, it was only with the debut of Big Bang that YG truly skyrocketed. Big Bang is probably one of the legends of K-pop. 
Currently, YG excels in training idols and has expanded its presence into various other fields, including entertainment, actor and model training, dance instruction, film production, and more. The company comprises six subsidiary entities: YG PLUS, YGX, YG Japan, YG ASIA, YG USA, The Black Label, and YG Studio Plex.
Address: 7 Heeujeong-ro 1-gil, Mapo-gu, Seoul
Website: www.ygfamily.com
Global audition information: Here
Affiliated artists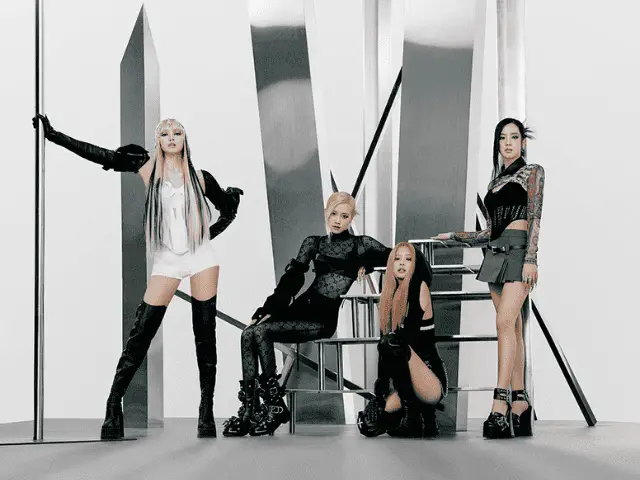 Current artists: Sechskies, Big Bang, Akdong Musician, Winner, Lisa from Blackpink, Treasure, and Jeon So-mi (The Black Label).
Current actors: Choi Ji-woo, Cha Seung-won, Lee Sung-kyung, Yoo In-na, and Son Na-eun.
Former artist: Wheesung, Epik High, 1TYM, Gummy, Seven, Minzy, Park Bom, 2NE1, Nam Tae-hyun, Lee Jong-suk, Psy, Seungri, B.I, CL, Lee Hi, Jinusean, Sandara Park, iKON, Kang Dong-won, etc.
Musical style
Since its inception, YG has positioned its performers' image and music in a highly distinct Western way. This distinguishes YG Ent from other Korean entertainment companies. In a nutshell, YG's music is heavily influenced by American hip-hop, electronica, and R&B. This distinct musical flavor has defined the YG brand and sets it apart from any other entertainment company in the industry.
SM Entertainment
About the company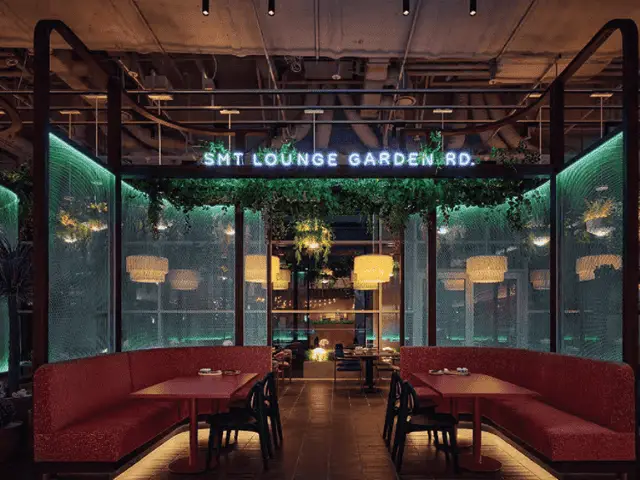 SM Entertainment is one of the most prominent entertainment companies in South Korea. With over 30 years of experience, SM Entertainment has consistently maintained its leading position in the Korean entertainment industry.
In 1989, Lee Soo-man founded an entertainment company called SM Studio. In 1995, the company changed its name to SM Entertainment, marking the golden era of the Korean entertainment industry. With the remarkable success of numerous iconic groups like H.O.T., Super Junior, Girl's Generation, EXO, NCT, and more, SM Entertainment is probably the trailblazer that brought the Hallyu wave to the global stage.
SM Entertainment has diversified its business operations across various fields, including Entertainment (Music, Production, Concerts, Artist Management), Commerce, and Platforms. SM Entertainment operates from three different headquarters, each serving distinct functions: the Media Office, the Studio Center, and the Artist Center.
Affiliated artists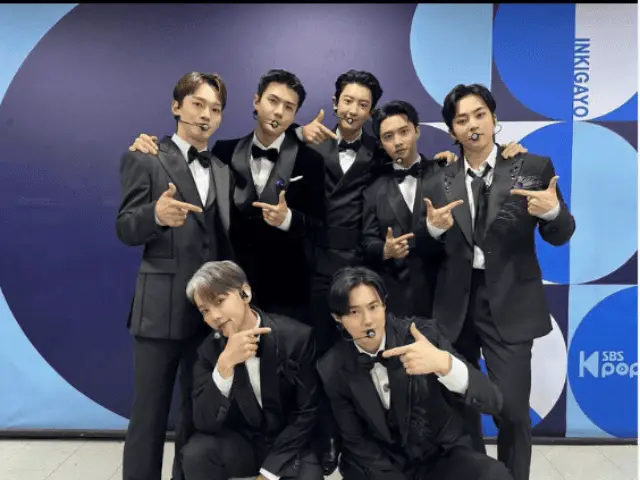 Current artists: TVXQ, Super Junior, Girls' Generation, J-Min, Shinee, Zhou Mi, EXO, Red Velvet, NCT, SuperM, Aespa, GOT The Beat, and RIIZE.
Former artists:  H.O.T, S.E.S., Shinhwa, Fly to the Sky, TraxX, Jang Na-ra, The Grace, f(x), and Henry Lau.
Musical style
SM Entertainment is synonymous with sophisticated and polished pop and R&B music. Their artists, such as EXO, Red Velvet, and NCT, are famous for their exceptional vocal and dance skills.
They let their artists, such as NCT and Aespa, experiment with various styles, ranging from hip-hop to experimental electronic music. SM's focus on creating visually beautiful and trend-setting music distinguishes them in the business.
JYP Entertainment
About the company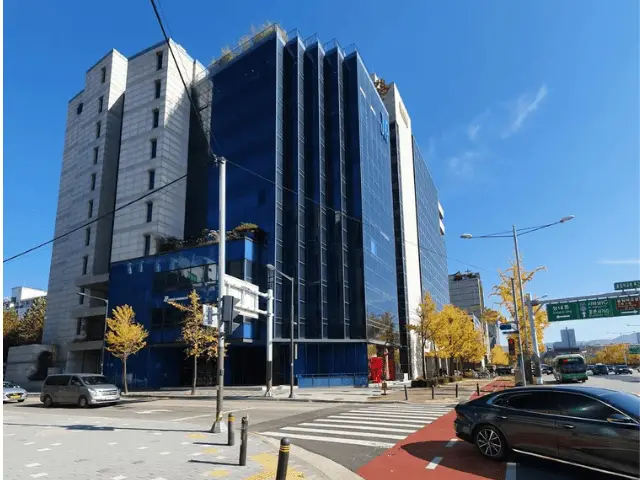 JYP Entertainment is also one of the trailblazers in spreading the Hallyu wave worldwide. It was founded in 1997 by the South Korean singer-songwriter J.Y. Park (Park Jin Young) under Tae-Hong Planning Corporation, later renamed JYP Entertainment in 2001. 
Since its establishment, the company has trained and introduced numerous solo artists, idol groups, and famous actors such as G.O.D, Rain, Wonder Girls, Twice, Itzy, and Stray Kids. All the artists under JYP Entertainment have achieved certain levels of success in their careers.
JYP operates as a record label, talent agency, music production company, event management company, concert organizer, and music publisher. JYP manages various subsidiary companies and divisions globally, including JYP Entertainment Inc., JYP, Publishing CORP, JYP Foods Inc., Studio J Bar…
Address:JYP Center, 205, Gangdong-daero, Gangdong-gu, Seoul
Website: www.jype.com
Global audition information: Here
Affiliated artists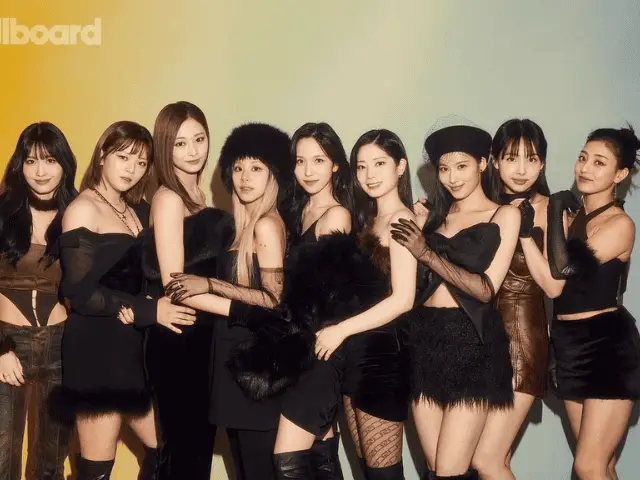 Current artists: 2 PM, Day 6, TWICE, Boy Story, Stray Kids, ITZY, NiziU, Xdinary Heroes, and NMIXX.
Former artists: Rain, g.o.d, Wonder Girls, 2 AM, Miss A, 15&, JJ Project, Got 7, Jus2 and Baek A-yeon.
Musical style
JYP Entertainment places a strong emphasis on creating vibrant and catchy music. TWICE, one of their most popular girl groups is known for delivering irresistible pop anthems like "Cheer Up" and "Feel Special." On the other hand, Stray Kids incorporates a unique blend of rap, EDM, and rock influences into their music, setting them apart as a dynamic boy group. JYP's musical style is characterized by its trendsetting and audience-friendly approach, aiming to produce music that resonates with the masses.
Cube Entertainment
About the company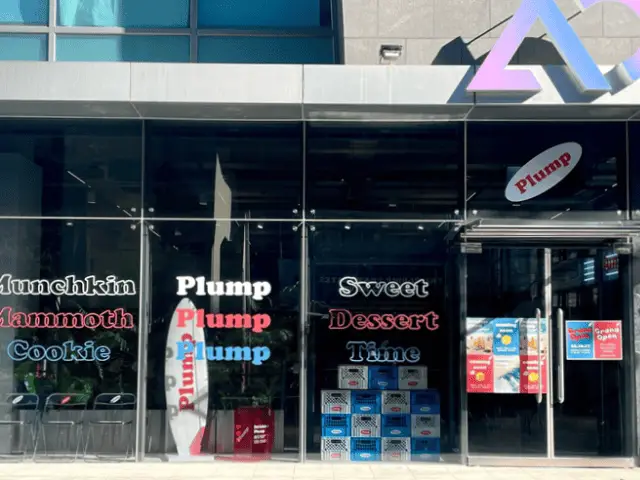 Cube Entertainment was established in 2006 by Mr. Hong Seung Sung, a former president of JYP Entertainment, and Shin Jung Hwa (Monica Shin), who co-founded and served as the CEO of Music Cube. While it may not be a large-scale company as industry giants like SM, YG, or JYP, Hong Seung Sung quickly demonstrated that Cube was a company to be taken seriously in the Korean entertainment industry. In just a few short years, with the success of two iconic groups, BEAST and 4Minute, along with Apink, some of the most renowned second-generation K-pop groups, Cube Entertainment's name reached its zenith during that period, being compared on par with JYP Entertainment.
After a challenging and unstable period around 2015, Cube Entertainment regained momentum with other successful K-pop groups such as BTOB, Pentagon, and (G)I-DLE. Currently, Cube functions as a record label, music production company, event organizing company, concert production company, and music publisher.
Address: F2 Building, 83 Achasan-ro, Seongdong-gu, Seoul
Website: www.cubeent.co.kr
Global audition information: Here
Affiliated artists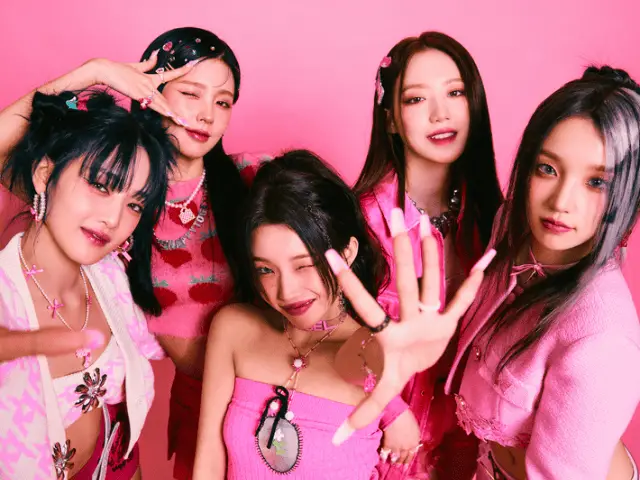 Current artists: BTOB, Pentagon, G IDLE, LIGHTSUM, Jo Kwon, Yoo Seon-ho, Choi Dae-hoon, Kwon Eun-bin (CLC), Na In Woo.
Former artists: Apink, Huh Gak, 4 Minutes, 2Yoon, Beast, Hyuna, CLC…
Musical style
Cube Entertainment's artists show a diverse range of musical styles. (G)I-DLE, a rising girl group, embraces a fierce and empowered girl crush image, while BTOB is famous for its emotive ballads and vocal prowess. Cube artists explore various genres, contributing to their versatility and ability to cater to different musical tastes.
Stone Music Entertainment
About the company
Stone Music Entertainment is a South Korean entertainment company under CJ E&M, established by the conglomerate CJ Group. The company operates in various roles, including artist management, concert production, music production, event management, and more. In 2014, Stone Music Entertainment was honored with the 'Music Distributor of the Year' award. 
Although not a long-established or large-scale company, Stone Music Entertainment has successfully nurtured several famous artists such as Lee Hyori, Wanna One, I.O.I, and more. Stone Music Entertainment subsidiary companies manage most groups from Mnet's reality shows.
Affiliated artists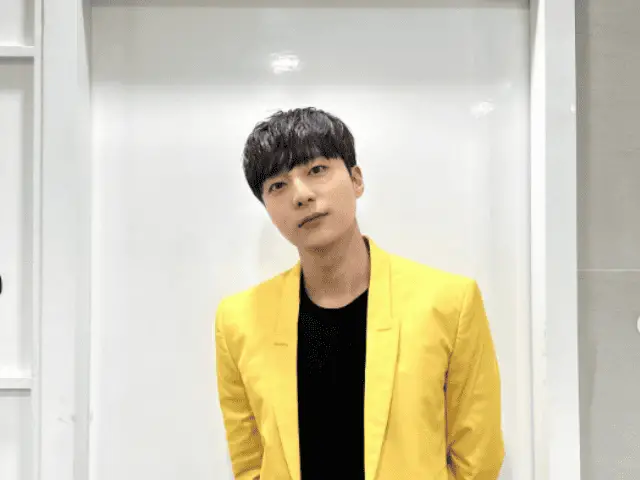 Current artists: SG Wannabe, Davichi, Roy Kim, Son Ho-young, Eric Nam, Heize, Kep1er, HEDY, Quankune, and TO1.
Former artists: SeeYa, Lee Hyori, I.O.I, Park Bo-ram, Wanna One and X1.
Musical style
The label earns recognition for its passionate and heartfelt ballads, often featuring powerful vocals that convey deep emotions. Some artists under Stone Music Entertainment have explored hip-hop, infusing their music with rap elements and urban beats.
Pledis Entertainment
About the company
It would be remiss not to mention Pledis Entertainment when discussing influential entertainment companies in South Korea today. The company has introduced famous music groups like After School, NU'EST, and Seventeen, among the most influential boy groups.
Pledis Entertainment was founded in 2007 by Han Sung Soo and Park Kahi. The company's name means 'Pleiades,' a star cluster in the Taurus constellation. In 2020, Pledis became a subsidiary of Hype Corporation, but aside from receiving financial support and expertise from Big Hit Entertainment, Pledis continues to operate independently as a separate company.
Address: 42, Hangang-daero · Seoul, Yongsan-gu · South Korea.
Website: www.pledis.co.kr
Global audition information: Here
Affiliated artists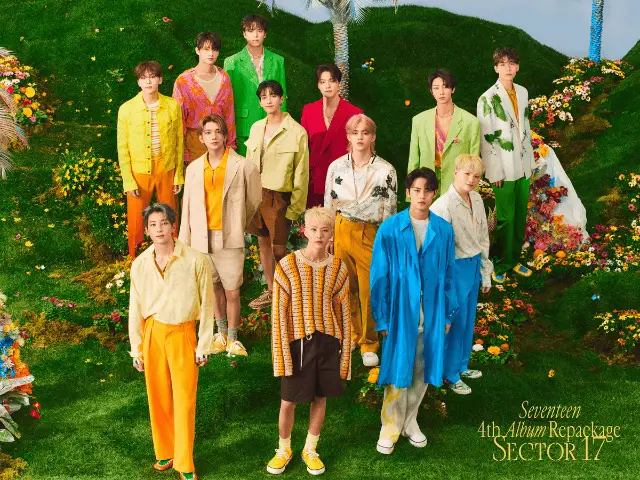 Current artists: Nana, Seventeen, Formis 9, Baekho, and Hwang Minhyun.
Former artists: After School, Hello Venus, NU'EST, Son Dam-bi, and Pristine.
Musical style
Pledis Entertainment specializes in pop and electronic music genres. SEVENTEEN, known for their dynamic pop and EDM-infused tracks, and NU'EST, which has explored various styles, showcase Pledis's distinctive style in the K-pop industry. They also focus on strong vocals, powerful performances, and sophisticated sound.
Starship Entertainment
About the company
Starship Entertainment, despite not being a long-established company with decades of experience in the entertainment industry, has made a significant impact by introducing a roster of idols who have achieved tremendous popularity, particularly notable for their powerhouse vocalists within the Kbiz entertainment scene such as K.Will and Sistar. 
Kim Shi Dae founded Starship Entertainment on January 28, 2008. The initial roster of artists under Starship Ent included K.Will, followed by music groups like Sistar, Boyfriend, Monsta X, Cosmic Girls, and Jeong Se-woon. The company's founder, Kim Si-dae, had previously worked as a manager for a K-pop band called Cool. Before establishing his own company, he was employed at Big Hit Entertainment under Bang Si-hyuk from 2005 to 2007. On December 18, 2013, Kakao M (formerly LOEN Entertainment) bought 70% of the company's shares, leading to Starship Entertainment becoming a subsidiary.
Affiliated artists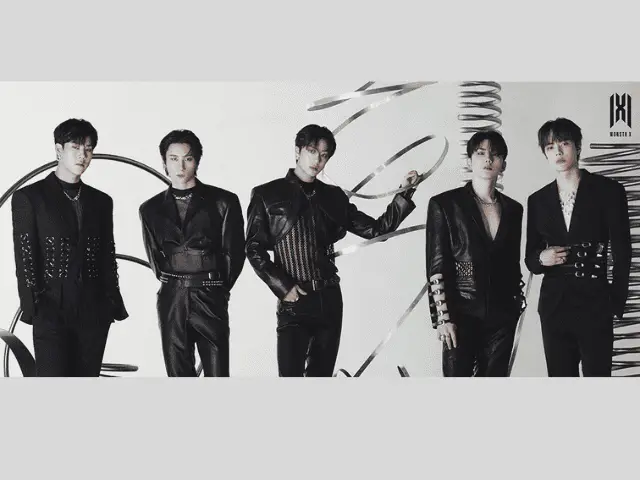 Current artists: Monsta X, Cosmic Girls, Cravity, IVE, K. Will, Jooyoung, Wonho, I.M, Kihyun, Yoo Seung-woo, Brother Su, and Jeong Se-woon. 
Former artists: Sistar, Boyfriend, Junggigo, and Mad Clown.
Musical style
Starship artists explore fresh and innovative concepts. MONSTA X is famous for their powerful performances, while WJSN (Cosmic Girls) incorporates cosmic themes into their music. While IVE's music is a mix of pop, dance, and R&B. The group is famous for its catchy and trendy melodies and stylish concepts.
Woollim Entertainment
About the company
Woollim Entertainment (울림 엔터테인먼트) is a South Korean entertainment company founded in 2003 by Lee Jung-yeop. In August 2013, Woollim Entertainment underwent a merger with SM C&C, a subsidiary of SM Entertainment, resulting in the formation of Woollim Label. It's important to note that this merger was not an acquisition of Woollim Entertainment to become a subsidiary of SM but rather an investment and support merger for Woollim Entertainment.
Starting as a relatively small-scale company, Woollim Entertainment was not initially highly regarded. However, Woollim has achieved significant success with renowned music groups such as Epik High, INFINITE, Lovelyz, and Golden Child, earning them a strong reputation in the industry.
Address: 14, World Cup buk-ro 23-gil, Mapo-gu, Seoul, Korea 03966
Website: www.woolliment.com
Global audition information: Here
Affiliated artists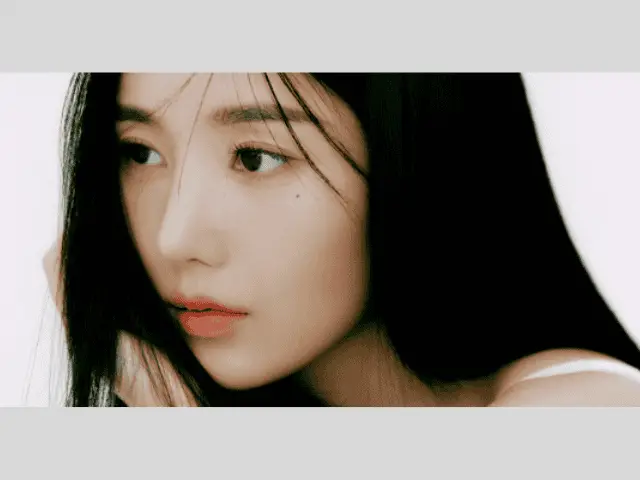 Current artists: Infinite, Lovelyz, Golden Child, Rocket Punch, Drippin, and Kwon Eun-bi.
Former artists: Epik High, Nell, and Kim Min-seok.
Musical style
Woollim Entertainment's artists often appear with elegant and melodic music. INFINITE, one of their iconic groups, is celebrated for their impeccable performance synchronization and distinctively smooth vocals. Lovelyz, on the other hand, brings charming and ethereal concepts to their music.
FNC Entertainment
About the company
FNC Entertainment is a prominent and thriving entertainment company in South Korea. Established in 2006 by South Korean singer and record producer Han Seong-ho, the company operates as a record label, talent agency, music production company, concert and event production company, and music publisher.
Originally known as FNC Music, the company initially managed artists and later, in 2012, rebranded as FNC Entertainment and expanded into various entertainment business sectors. Over the years, FNC Entertainment has solidified its position with notable artists like F.T. Island, CNBLUE, AOA, and especially the 'national MC' Yoo Jae Suk.
Address: 111 Cheongdam-dong, Seoul
Website: www.fncent.com
Global audition information: Here
Affiliated artists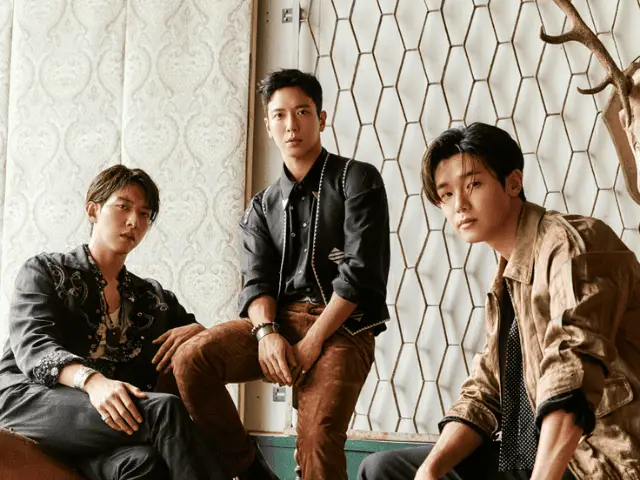 Current artists: F.T. Island, CNBLUE, AOA, N.Flying, SF9, Cherry Bullet (a subsidiary of FNC W), P1Harmony, Baek Ju-ho, Choi Min-hwan, Han Eun-seo, Jin Ye-ju, Jung Eugene, Jung Hae-in, Jung Jin-young, and Jung Yong-hwa.
Former artists: AOA, N.Flying, Honeyst, Yoo Jae Suk.
Musical style
FNC Entertainment boasts a diverse range of artists with various musical styles. CNBLUE brings rock influences into their music, often showcasing their instrumental prowess. AOA, with their pop-rock anthems, has a distinct and catchy sound. SF9, known for its genre-fusing tracks, combines pop, hip-hop, and EDM elements to create a unique sonic experience. 
In conclusion, this is information about the top 10 renowned K-pop entertainment companies and the famous stars associated with them. Is your favorite idol part of any of these companies? Share with us!
IVK's Top Picks – Day Tours, Tickets, and Travel Activities
Seasonal Picks!😍