Korea Travel Tips: Things to know when coming to South Korea
Below are useful Korea travel tips; check them out before your journey!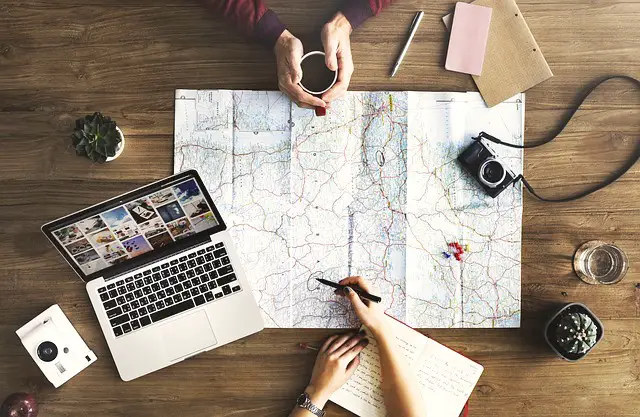 South Korea has 11 official holidays every year. Be sure to check what kind of holidays they are and the traveler's tips to enjoy the holidays in Korea and to avoid having a hard time finding open restaurants and shops on those days.
South Korea has four seasons – spring, summer, autumn, and winter. Let's find out the monthly temperature and precipitation in Seoul to make sure your trip is comfortable and fun. 
 It's hard to imagine traveling to a foreign country without internet access. Therefore, it's necessary to read more about where and how to buy a SIM card.
As South Korea is well-known for its technology you could find tons of apps to make your trip easy and convenient. Be sure to see the 5 best apps for traveling in Korea like transportation, maps, and options for food.
Hanging out with luggage is always a big hassle. But no worries! There're luggage lockers in most subway stations in Seoul, private storage services, and even delivery services to the airports. Take a look at our post, "Luggage Storage Services in Seoul" to travel light. And you can check all the detailed information about the subway storage near you HERE.
Korea Power Adapter
The standard voltage in Korea is 220 volts at 60 Hertz. The outlet has two round holes with no earth as used in many European countries. Consequently, a power adaptor is a must item to put on your packing list. If you forgot, it's easily found in 24h convenience stores in Seoul.
South Korea maintains a Visa Waiver Agreement with 107 countries. Depending on nationality and passport type, citizens from these countries can visit Korea for the purpose of tourism without a visa for 30 to 90 days. Please check visa information on the website of the Korea tourism organization.
Accidents happen everywhere. Please please don't forget to have travel insurance before you leave. One of the most popular travel insurance companies is World Nomads. They cover anyone worldwide and are extremely easy to use. 
Money Exchange
Usually withdrawing money from an ATM gets a better rate than currency exchanges. Upon arrival at Incheon International Airport, you can easily find ATM machines near Check-In counter H on the 3F, Terminal 2 and near Check-In counter M on the 3F, Terminal 1. At Gimpo International Airport, there's one located to the right of the Arrival Gate, Domestic Terminal 1F.
Helpful Korean Phrases
Hangul is the official written language of South Korea. In the major cities, most people understand short and easy sentences. If you are at a large market in Seoul, there's nothing to worry about. However, learning a few common phrases and words would make your trip much more enjoyable. Write down keywords in a small notebook or take a screenshot on your phone so you have them handy.
Hello – 안녕하세요 ( annyeong-ha-se-yo)
Goodbye – 안녕히 계세요 (ahn-nyeong-hee geh-se-yo)
Thank you – 감사합니다 (gam-sa-ham-ni-da)
I'm sorry – 미안합니다 (mi-ahn-ham-nee-da)
Over here! – 여기요 (yuh-gi-yo); when you call a server in a restaurant.
Please give me some water – 물 주세요 (Mul-ju-se-yo)
Taste good – 맛있어요 (Ma-si-sseo-yo)
I like it – 좋아요 (jo-ah-yo)
Left / Right – 왼쪽 (oen-jjok) / 오른쪽 (o-reun-jjok)
Please let me know – 알려주세요. al-ryeo-ju-se-yo
How much is it? – 얼마에요? (eol-mah-eh-yo?)
Too expensive – 너무 비싸요 (neo-mu-bee-ssa-yo)
I'm allergic to "peanuts". – 저 "땅콩"에 알러지 있어요 (jeo-"ttangkong"-eh-al-le-ru-ghi-ee-sseo-yo)
The police – 경찰 (gyeong-chal)
Hospital – 병원 (byeong-won)
Beer – 맥주 (Meak-ju)
1/2/3/4 – 일(eel)/이(ee)/삼(sahm)/사(sah)
---
You may also like