Last Updated on March 15, 2021
With a population of more than 50 million, Korea is one of the most crowded countries in the world. Whether you are a foreigner, student, or a tourist, you need spacious accommodation to spend your time. Finding a suitable house in Korea is not a child's play. Every bit of place is valuable. Plus, the safety culture, internet infrastructure, quick mode of transportation, and the best quality food will make you stay here for a long time. However, it all depends on your pocket. Housing in Korea is not that expensive as you think. In addition, if you are searching for renting in Korea, we recommend you to take a look at your budget and then choose a proper place to live. It will be helpful for you if you set a particular budget for living in Korea.
After evaluating the amount of money you can spend on an apartment, you need to analyze your requirements. Do you need a spacious room or can you settle in a full room? What features are you expecting your rental place to possess? Do you prefer a one-bedroom or a spacious house? What are your thoughts about electricity and water requirements? How about the noise level, floor size, age of your building, elevator?
In this article, we will give you a detailed guide on renting in Korea. You will get to know all about how to rent in Korea.
The Ultimate Guide: How To Find & Rent A House in Korea
Kinds of houses in Korea
There are five types of accommodations for students and foreigners in Korea. Let us take an overview of each housing type.
Apartments (아파트)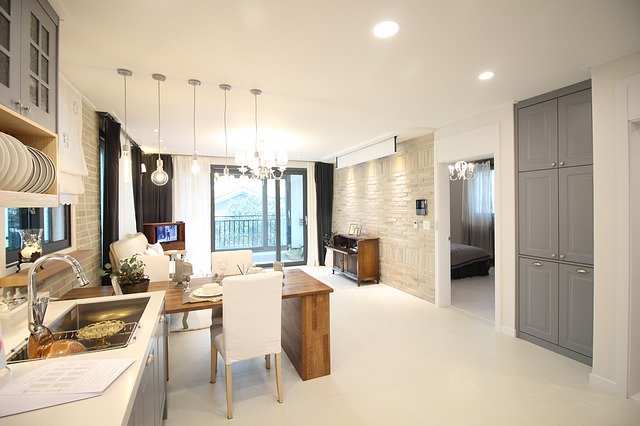 Apartments are best if you are looking for a luxurious residence. These are composed of 9-10 towering buildings. Apartments from famous company's like Lotte or Hyundai are popular places available for rent to expatriates. The number and height of buildings change in smaller cities in Korea. Generally, the apartments hold multiple and big rooms, around 84 square meters. The cost of living in the apartments can vary from one city to another.
Officetels (오피스텔)
If you are looking for a multi-purpose room, officetels are the best option. Officetels are relatively smaller in space. The local inhabitants are renowned for renting in Korea. People sign contracts with the tenants so they can run their business in the officetels. Some officetels resemble studios having all the requirements in a single room. Small business owners can get facilitated as this accommodation is not as pricey as the apartments.
Villas (빌라)
The word 'Villas' sounds as if it a huge place, but in reality, it is just like an apartment. They are mostly located away from the main cities, and each villa is about 5 floors. Usually, the owners of these places live in the same building. The advantage of villas is that you get enough space to live, and the surroundings are not packed with people. However, there is no elevator service available. But the utilities and rent are on the lower side, making it an affordable option for everyone.
One room (Studio, 원룸)
One-room or commonly known as a studio room is available at a reasonable price. A one-room holds the living room, kitchen, and bedroom in the same place. One-room is famous among the students, and they are abundantly found near the educational institutions. The one-rooms are a great way to save money as it is much cheaper than a one-bedroom apartment. Note that there might be a security deposit and a one year contract depending on where you go.
Goshiwon (고시원)
The last option for renting in Korea is the goshiwon. A goshiwon is best suited for a single person as it is considerably small in size. A normal goshiwon is hardly 10 square meters, and it holds a smart bed and table. A few expensive goshiwons can accommodate a toilet and shower. However, if you are short of money and desperately looking for shelter, then this is for you. The locals offer it for meager prices.
In a nutshell, all five options for renting in Korea are easily accessible but vary in the comfort they provide. If you have enough budget, you can go with an apartment, but if you are looking for cheaper rent in Korea, goshiwon is a good one.
House renting system (Process and Rules)
The process of house renting in Korea is speedy. While you are renting an apartment in Korea, you need to be alert. The real estate market of Korea is swift in this matter. They do not give their customers enough time to decide whether a particular place suits him or not. You get a few moments to decide when you rent in Korea.
Unlike other countries, renting an apartment in Korea is so quick that you are expected to provide complete documentation in a short time. After you have decided on a place for yourself, the next part is getting the documents ready. You will need authorized documentation. Preparing in advance will help speed the process. You will be advised on the specific dates of when the documents are due as well.
Rental Contract and Deposit System
There are three sorts of rental agreements in Korea:
Wolse (월세)
Jeonse (전세)
Banjeonse (반전세)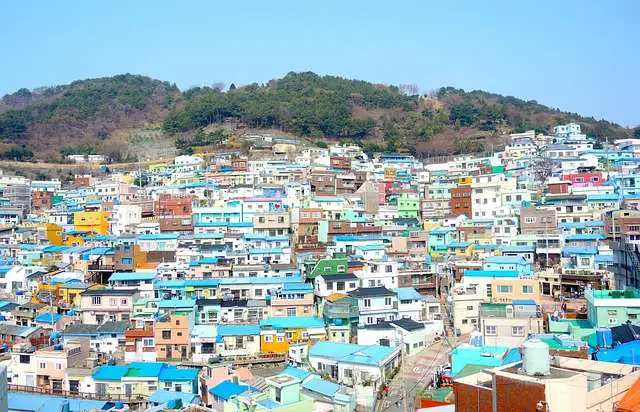 Wolse (월세)
Wolse is specifically designed for the residents of Korea who have left living in their homeland and are looking for renting an apartment in Korea. Just like any other contract in Korea, wolse also includes putting a security deposit known as "key money." The tenants have to give monthly rents. Mostly, the rent is fixed; however, you can settle your terms with the landlord to decrease the rent and increase the key money. When your contract ends, you have the right to claim your key money unless you have not done any harm to the owner's property.
Jeonse (전세)
Moreover, jeonse is a little different from the wolse contract. It demands the tenant to submit the key money whose worth is a proportion as that of the whole property, with no monthly rent. The location of the place determines the price of the jeonse. This contract has a period of 2 years and claims to return your cashback at the termination of the agreement.
A jeonse contract is not affordable for many people, so they seek help from the local banks and take out loans. Although the amount looks huge, such agreements are useful for both the tenants as well as the landlord. The monthly payments to pay out the loans, of course, have an added interest. This contract is exceptionally famous among the Koreans as they can quickly get loans from the banks. But the foreigners find it challenging to meet the bank requirements.
Banjeonse (반전세)
Banjeonse truly means half-jeonse. In this agreement, the resident has to pay rent every month and deposit a small amount while signing the contract. It is a blend of jeonse and wolse. The key money and installments are moderate. And the fee varies on where you want to live.
If you wish to continue your stay for another year instead of two years, you will have to settle the terms with the owner. If no new agreement is drawn up before the contract ends, the concerned person has the right to stay there following a similar policy.
We suggest you sift through every legal process with your realtor. They act carelessly even if something important is missing from your documents. It later creates more problems for the tenants. If you stay alert while signing the contracts, you will have the chance to get back the security deposit when you leave that place.
Realtors (Budongsan) in Korea; How do they work?
Korea is a highly populated country with a high density in Seoul. With a lot of people and a lot of places, it might be difficult to find the best place for your needs. For this, you have to consult with a realtor. The real estate agents, also known as budongsans, are abundantly found in the whole state. Foreigners usually have to do some research to find a budongsan who can speak English.
The benefit of finding an English realtor is that they can guide you about the houses available. They will make it easy for you to understand the Korean advertisements and can bargain with the landlord for your sake to settle for a reasonable price.
How Much Are Realtor Fees (부동산 중개수수료) for Rentals?
You are still confused about how to rent in Korea? Find a registered realtor to make your job easy. Searching for a rent a house in Seoul, Korea is never that easy. You had better visit as many realtors as you can because they have different houses to rent. Moreover, it's better to make an appointment before you visit the realtor, but it's still okay just walk into a budongsan and say, "I need a room or house to rent."
Then what's an average charge from a realtor? Korea's 'Ministry of Land, Infrastructure and Transport' announces the guideline of realtor's fee they can charge. You don't have to pay more than the amount in the guideline and here it is.
The amount of the transaction is less than 50 million KRW: Max. rate 0.5% or Max. amount 200,000 KRW
The amount of the transaction is more than 50 million KRW and less than 100 million KRW: Max. rate 0.4% or Max. amount 300,000 KRW
The total transaction amount is more than 100 million KRW and less than 300 million KRW: Max. rate 0.3%
The total transaction amount is more than 300 million KRW: Max rate 0.8%
※ Transaction amount = Key money + monthly rent-fee*100
To make it clear, it would be good to ask the commission fee when you start to talk with a realtor. You may pay the agent's fee after all the deal is done.
What you have to check when renting in Korea?
Some places offer fully furnished rooms with necessities like refrigerator, washer, table, bed, sofa, etc. But in some cases, the apartments are empty, old, and used by many people. There are certain key features that tenants should never overlook when they rent a house in Seoul or any other city. These include:
Furnished items: If they work well and the landlord will fix them if it is out of order without your fault
Floor heating and hot water system: Korea's winter is long and cold
Proper parking space around your residence or accommodations
Environment: Is there any pool, cafe, restaurant or gym nearby? Isn't it too noisy at night?
Make it clear if the owners charge an additional fee for any service.
What's included in the package?
Usually, the tenants are the ones who pay the utility bills like water, electricity, and gas, right from day one of shifting. You will also pay the gwanlibi or a building management fee every month. This amount is meant for the maintenance and upkeep of the building.
Necessities and Documents for Renting
The documentation required is similar for different houses but some might require more. If you sign a wolse contract, you might have to show proof of financial ability like your work contract etc. If you sign a jeonse contract, you might have to put down the key money first. Apart from this, your visa, passport, and Alien Registration Card are must requirements.
Get yourself a Hwak-jeong-il-ja (확정일자)
Although the majority of owners are fair in their dealings, you may experience somebody who'll charge you for additional expenses. To avoid this situation, sign the dotted line and keep the records in black and white form. The owners have the right to revise the rules once the period of the agreement ends, which is usually two years. The duration, condition of the apartment, the appliances, and before and after states of the infrastructure must be carefully checked and signed. Once you are done negotiating with the landlord, take the papers to the registry office to obtain an authentic record of the deposit paid called the Hwak-jeong-il-ja. Best of luck! You can now live in that house and enjoy the beauty of Korea.
Useful realtor sites: Zigbang, Dabang, & Naver
There are many real estate websites and apps offering houses for rent in Korea. The most famous are Zigbang, Dabangapp, and Naver. But before you pick one of them, keep a few things in mind.
First, bad realtors might easily deceive you because you are a foreigner. Some lists are fake and made to attract buyers as if they are offering the most comfortable with low rents. Be careful as they can fool you by not meeting the advertisement. Most of the websites are in Korean and do not support the English language. It might be difficult to find what you are looking for.
What to do in such a case?
The best way to rent a house in Seoul or any other city as a foreigner is to get some help from your native friend. The benefit you will get is that he/she can speak fluent Korean and ensure that the broker is not playing any trick with you. If you don't have one, try to make one in your school, company, or in communities you are in. Most universities are running organizations to help foreign students.
You did your best to find a Korean helper but you couldn't, and if it's urgent, contact us. Let's see how we can help you. 🙂
CONCLUSION
No matter if it is your first time to rent in Korea, or you have been living here for years, finding the perfect place will be made easier by doing a little bit of research. We hope you can find out an excellent realtor to make your stay in Korea comfortable, fascinating, and energizing.
You may also like:
IVK's Top Picks – Day Tours, Tickets, and Travel Activities
Seasonal Picks!😍