Last Updated on April 3, 2022
Perhaps contrary to popular belief, the Korean music scene consists of so much more than the world-famous K-pop scene. Although Korean pop music is growing in popularity at an exponential rate all around the world, the local Korean music scene is much more…shall we say, home-brewed? Indeed, South Korea is a country with a number of live music spots that provide live performances, food, and alcoholic drinks. This list in particular will help you find the best live music bars in Seoul. 
Most of these are jazz and indie locations, as these two are the most popular music genres among young Koreans. However, if you are a fan of music in general, you might want to check out our article about the International Music Festival of Seoul.
Top Music Bars in Seoul
Jazz Music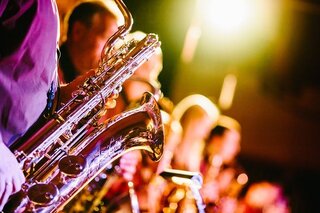 For a brief introduction to the history of jazz music and its global impact, jazz music first came about during the late 19th and early 20th Centuries. The first iterations of what is now called jazz music were musical interpretations of American and English classical music that have been entwined with African and slave folk songs. Since then, there have been at least two major waves or developmental stages for jazz music: The Jazz Age and Post-War Jazz.
In recent years, jazz music has traveled globally and inspired so many musicians from all walks of life and musical training—although some musicians are talented without prior musical training. As one would expect, jazz music has permeated through the geographical boundaries of South Korea and left an imprint on modern Korean culture. Nowadays, you can find a lot of live music bars in Seoul where you might enjoy a live musical performance or two.
BoogieWoogie (부기우기)
For musicians and music students out there, the name BoogieWoogie might seem familiar. Boogie Woogie s a genre of blues music that developed in the 1870s in African-American communities and that rose in popularity in the 1920s. 
Located near Itaewon, BoogieWoogie, in contrast to other places, offers live music performances every day of the week including Fridays, Saturdays, and Sundays. A big supporter of local, up-and-coming bands, BoogieWoogie is one of the most popular live music bars in Seoul. It opens its doors to and hosts a myriad of different types of musicians covering a range of musical genres: standard jazz, modern jazz, fusion jazz, funk, soul, hip hop beats, and more. When you come here, you are treated to a talented group of musicians who can play different instruments, as well as a varied menu of food and drink. There is no entrance fee but you are encouraged to donate at least ₩5,000 to the performing bands.
In order to find out more about BoogieWoogie, check out their Instagram and Facebook pages!
Club Evans (글럽에반스)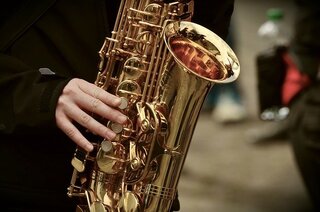 Another fantastic place to watch live music is Club Evans, located around 20 minutes from Hongdae Station. Much like BoogieWoogie, Club Evans prides itself on its patronage to local up-and-coming bands, some of which consist of both Korean and foreign musicians. Complete with an extensive drinks menu and an outdoor balcony, Club Evans is the perfect place to visit with your friends!
For more information, check out their Facebook and their Instagram!
Open Hours:
Sunday–Thursday 19:30–23:30
Friday–Saturday 19:30–2:00
Address: 407-3 Seogyo-dong, Mapo-gu, Seoul
Phone: +82 02 3378361
Jazz Story (재즈 스토리)
Jazz Story, one of the most praised live music bars in Seoul, is located on Hyehwa's University Street, Jazz Story is another live music venue where you can come and listen to live performances while enjoying an alcoholic beverage and a snack. While you're at Jazz Story, you can be assured that it encourages local groups to come and hold gigs. In fact, you are also encouraged to donate to the groups performing at Jazz Story.
Address: 129-213 Dongsung-dong, Jongno-gu, Seoul
Phone: +82 02 725 6537, +82 02 747 6537
Crazy Horse
Located in the Sinsa-dong neighborhood of Gangnam, Crazy Horse is another live music bar that plays jazz music more than other music genres. Although the entrance fee is slightly more than that of other similar venues (₩8,000 or USD$7.09) the atmosphere, the extensive menu, and the fantastic performances at Crazy Horse will make the price worth it.
Open Hours
Address: 546-6, Sinsa-dong, Gangnam-gu, Seoul South Korea
Phone: +82 02 511 9436
Soul to God
Another jazz bar located in the posh district of Gangnam, you'll expect to spend at the most ₩30,000 (USD$26.57) while enjoying a live performance or two with your friends. Soul to God boasts strong patronage to small and local up-and-coming jazz groups.
If you would like to find out more about Soul to God, check out their official Facebook page!
Every day 17:00–4:00
Phone: +82 02 544 0095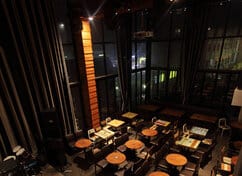 Offering about two, three, or even more live performances, All That Jazz is a must-visit live jazz menu. As it is located in the never-sleeping Korean neighborhood of Itaewon, All That Jazz feeds into and embodies the youthful and hip spirit of its surrounding. Like other venues on this list, All That Jazz has an extensive menu of alcoholic drinks that you can enjoy as you relax and watch the shows!
Check out their Instagram for pictures and more information!
Open Hours
Sunday–Thursday 18:00–1:00
Friday & Saturday 18:00–2:00
Address: 12 Itaewon-ro 27ga-gil, Itaewon 1(il)-dong, Yongsan-gu, Seoul
Phone: +82 02 795 5701
Indie Music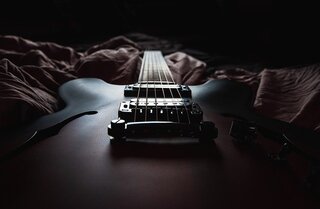 Independent music—or indie music—is music that is made and produced in methods other than traditional, more mainstream routes. Indie groups, then, are groups whose music is not catered to the masses, but instead, more personal and local. It's no surprise that, after jazz venues, there are a lot of bars in Seoul that support these local, indie musicians.
Strange Fruit (스트레인지 프룻)
Hongdae is home to a lot of music venues and Seoul's nightlife landmarks. Strange Fruit stands among many of these. Come and enjoy an alcoholic drink or two and watch and support the local musicians that Strange Fruit hosts on a weekly or daily basis. You can check Strange Fruit's Facebook page!
Open Hours
Address: 330-15 Seogyo-dong, Mapo-gu, Seoul
Phone: +82 02 333 2919
Club Bbang (클럽 빵)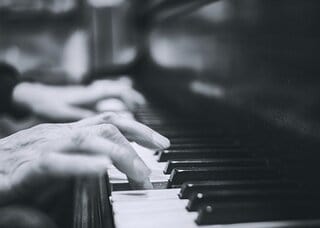 Another venue in Hongdae, Club Bbang serves as one of Seoul's most prominent live music bars; many Koreans and foreigners alike flock here to enjoy their daily dose of indie and jazz music.
Open Hours
Address: 12 Wausan-ro 29-gil, Seogyo-dong, Mapo-gu, Seoul
Phone: +82 02 6081 1089 
The Drunken Swallow Coffeehouse might be a hard spot to find, as it is hidden inside a back alleyway in the depths of Hongdae. When you do find it, you will find that the atmosphere is chill and youthful and "spunky," as the music acts to stand out against the hustle of the city. If you would like to learn more, check out their Facebook page.
Open Hours
Monday–Saturday 10:00–2:00
Sunday 11:00–2:00
Address: 마포구 상수동 330-12 Seoul, South Korea 04075
Phone: 02-325-1969
Other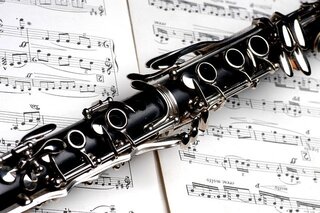 This venue, as well as the last venue on our list, is located inside a fairly popular Korean hotel, the Grand Hyatt Hotel. This makes that J.J. Mahoney's is slightly pricier but it's similar to any other venue in the city, complete with fantastic live performances, a relaxed atmosphere, and an extensive menu of drinks and food.
Open Hours
Sunday–Thursday 20:30–2:00
Friday & Saturday 18:00–4:00
Address: 322 Sowol-ro, Hannam-dong, Yongsan-gu, Seoul
Phone: +82 02 797 1234
Like J.J. Mahoney's, The Timber House is located inside the Grand Hyatt Seoul. Similar to its other counterparts, guests can enjoy their choice of drink and food off of a varied menu while sitting back, hanging out with friends or family, and enjoying a live performance or two, depending on your mood.
Address: 606 Teheran-ro, Daechi-dong, Gangnam-gu, Seoul
Phone: +82 02 2016 1291
You may also like:
IVK's Top Picks – Day Tours, Tickets, and Travel Activities
Seasonal Picks!😍