Last Updated on December 21, 2022
Our lives are made better by electronics. However, finding the best gadgets or appliances could be challenging if you are unfamiliar with the stores and brands, especially in a foreign country. Well, not to worry, as we did all the research for you on where the best shops to buy electronics in Seoul are. Get all the helpful details you need about the best electronics stores in Seoul here. Gaja! (Let's go!)
Are you looking for Korean products from online shops that ship to your country? Check this article, 35 Korean Online Shopping Stores. Or jump to the online shops for Korean electronics.
Read also:
Offline Electronic Places
Electro Mart (일렉트로마트)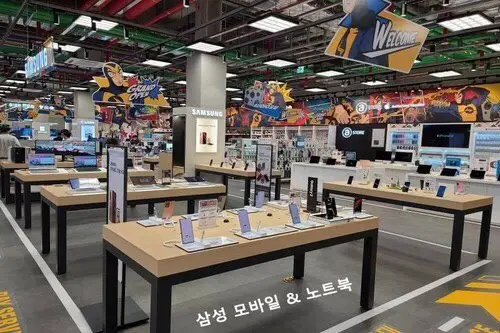 The electronics store, Electro Mart, is more than simply a place to purchase; it's a place to experience. A vast selection of gadgetry is available for computer lovers and everyone else. It is not just about DSLRs and curved plasma TVs but also RC robots and drones of various sizes. 
Things such as massage chairs, cosmetics, repair tools, figures and figurines, football tables, camping equipment, and turntables to speakers are also available here.
Address: 441-21 Yeongdeungpodong 4(sa)-ga, Yeongdeungpo-gu, Seoul, South Korea, there are more than 10 stores in Seoul, find the closest one near you here (Korean only).
Operating Hours: Monday-Sunday 10:00 am-11:00 pm
Website: http://m.electromart.kr/electromart.do (Korean only)
Find & Compare Things To Do in Korea!
LG Best Shop (LG 베스트샵)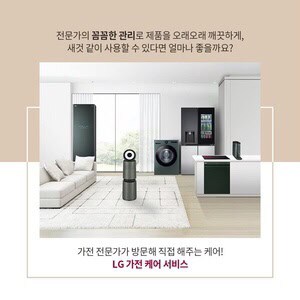 The world-renowned electronics company, LG, is an essential contributor to the global consumer electronics and home appliances industries, making it a safe place to purchase electronics. LG Best shop is the one-stop store locals go to purchase high-quality electronics. The locals go here for home appliances like LCD TVs, LED TVs, toasters, refrigerators, washers, air conditioners, and more. There are many events held every season and it is one of the most popular places for newlyweds and those who have recently or plan to move.
Address: LG Twin Towers, 20 Yeoido-dong, Yeoungdeungpo-gu, Seoul, 150-721, South Korea, there are many stores in the entire country, 7 stores in the Gangnam district, find the closest store nearest you here (Korean only).
Operating Hours: Monday-Sunday 10:00 am to 8:30 pm
Website: https://www.lge.co.kr/bestshop
Seasonal Picks by IVisitKorea!
Lotte Hi Mart (하이마트)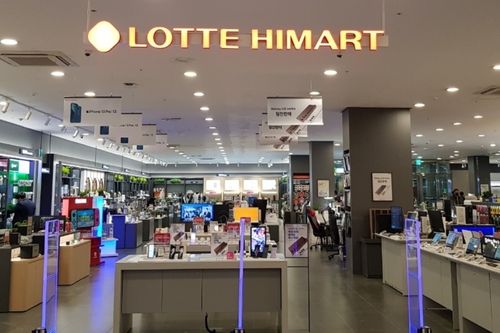 Lotte Hi-Mart is the nation's largest electronics distributor, with over 460 directly owned stores and an online shopping mall.
Since 1999, it has led the domestic home appliance distribution business as an electronic products behemoth that handles and sells commodities globally. Lotte Hi-Mart has an advantage because it has a dense, web-like nationwide network with 11 distribution hubs and numerous service centers that are all operated directly. 
Lotte Hi-Mart expanded its product line, for example, with the debut of its private brand, HIMADE. You can find everything from vacuum cleaners, rice cookers, microwaves, washing machines, refrigerators, televisions, and other appliances. Another great advantage of Lotte Hi-Mart is its delivery services. They have same-day delivery, 2-hour quick delivery, pick-up delivery, and premium delivery, where a specialist installs the appliance.
Address: 156, Samsung-ro, Gangnam-gu, Seoul, find the nearest store to you here (Korean only).
Operating Hours: Monday-Sunday, 10:30 am to 8:30 pm
Samsung Electronics at Digital Plaza & Samsung D'light in Gangnam (삼성 딜라이트)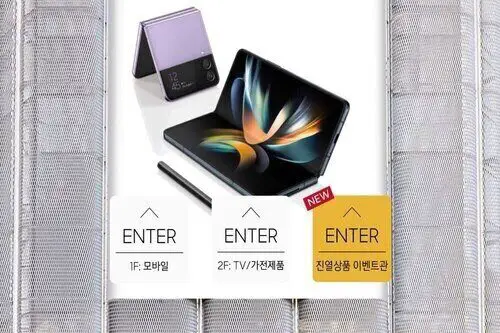 The Samsung Digital Plaza has a wide selection of Samsung products from TVs, smartphones, refrigerators, vacuums, washers, and more. It is a popular place for locals to go to for all their electrical needs. Their great service and deals are reasons why locals purchase their products here. You can find all the information you need from highly qualified workers.
You may observe, use, and play with Samsung technology. You'll probably adore or be curious if you are interested in technology. 
Samsung Digital Plaza Address: 165 Apgujeong-ro, Gangnam-gu, Seoul (Hyundai Department Store Main Branch), Find the closest store nearest you here (Korean only).
Operating Hours: Monday-Friday 10:30 am – 8:30 pm, Saturday 10:30 am – 1: 00 pm, Sunday is closed
VR tour Website: https://samsungdigitalplaza-vr.com/
Meanwhile, at Samsung D'light compare, experience, and discover how innovative the future will be. Generally, this structure showcases the newest innovations from Samsung and serves as a venue for international product launches. You can also purchase Samsung products here.
Surely, spending a few hours exploring can be fun. It offers a futuristic perspective on the world and all the digital and AI technologies that Samsung is developing, which may very well become a reality.
Place yourself at the center of the brand-new world you create by learning something new technologies.
Samsung D'light Address: 11 Seocho-daero 74-Gil, Seocho-gu, Seoul, South Korea, Gangnam station exit 8
Operating Hours: Monday-Sunday 10:00 am – 8:00 pm
Techno Mart at Gangbyeon and Sindorim (신도림 테크노마트)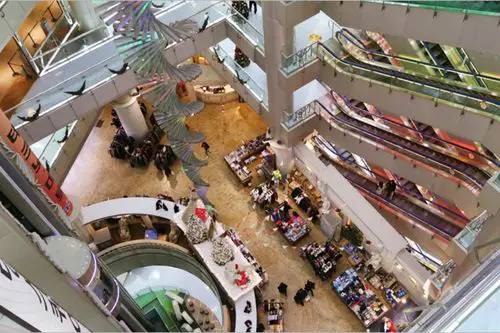 Techno Mart is a huge electronics shopping mall featuring a different theme for shoppers to enjoy on each floor. Shoppers can explore and purchase a wide choice of lifestyle and leisure items, especially home appliances and high-tech IT equipment. 
Techno Mart has an estimated 1,100 specialty electronics and appliance stores. It is a significant shopping mall connecting to other shopping and cheap stores. 
It operates some high-tech electronics stores that sell computers, audio equipment, and data transmission equipment. 
Additionally, they accept credit cards if you don't have enough cash. Some shops provide 10-20% discounts and warranties on their products.
There are two branches; Sindorim and Gangbyeon. Both branches are widely accessible by public transit and connected to subway stations. 
Generally, the Gangbyeon branch is known as Korea's largest electronics depot.
Techno Mart Gangbyeon Address: 85, Gwangnaru-to 56-Gil, Gwangjin-gu, Seoul Gangbyeon Station (Seoul Subway Line 2), Exit 1 & 2.
Operating Hours: Monday-Sunday 10:00 am – 8:00 pm
Techno Mart Sindorim Address: South Korea, Seoul, Guro-gu, Guro-dong, Saemal-ro
Operating Hours: Monday-Thursday 10:30 am to 9:00 pm Friday-Sunday: 10:30 am to 9:30 pm 
Website: http://www.tm21.com/index.tm
Yongsan Electronics Market (용산전자상가)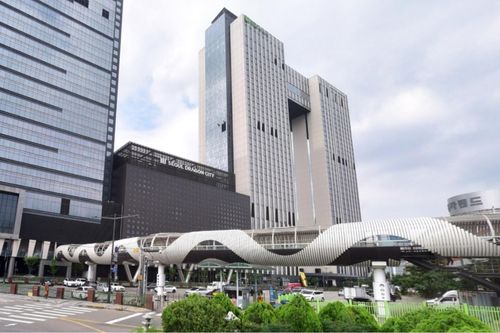 The Yongsan Electronics Market (YEM) is an electronic shop in Seoul, South Korea. Undeniably, almost every kind of electronic, in a wide variety, is here.
Certainly, five thousand retailers selling appliances, stereos, computers, components, office equipment, telephones, lighting equipment, electronic games, software, films, and CDs are available in over 20 buildings. 
Korean-made goods are typically 20% less expensive than other retail stores. Imported goods might be up to 50% less expensive.
The market has several stores, each with its operating procedures. Some stores function similarly to traditional retail establishments, with fixed prices, name brands, and guarantees. 
YEM also has a large selection of used items. You can sometimes try before you buy, compare the items, and negotiate or bargain the price. Most sellers will give you a 5-10% discount if you pay with cash. 
You can also acquire the latest technology and replace parts for outdated items, ranging from electrical components (microprocessors, MEMS, Sensors, ICs, and more) to the latest gadgets. 
Address: 125 Cheongpa-ro, Yongsan-gu, Seoul, South Korea
Operating Hours:
Big businesses: Monday-Sunday – 10:00 a.m. to 8:00 p.m
Small retailers: Monday-Sunday – regular hours may be 10:00 am – 8:00 pm, but they operate flexibly.
Tip: Before you travel to YEM, do your homework to know what you want to buy and how much it usually costs since you can find new, used, and old items at YEM. The market has enormous electronics, with many used items. It's best to apply your negotiating skill.
Online Electronic Shops
Auction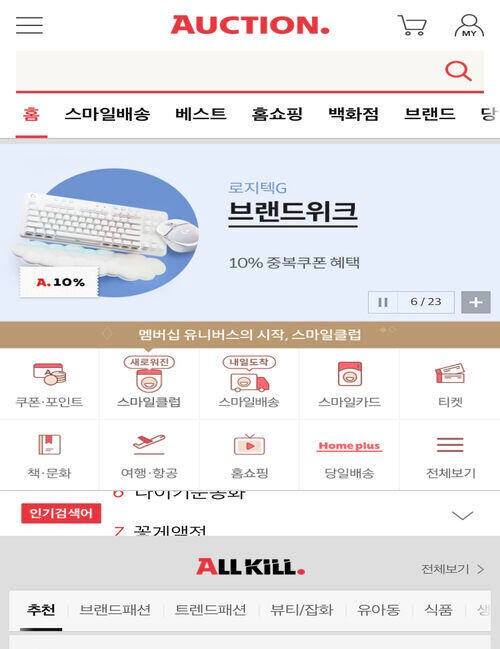 Clothing, furniture, toys, electronics, gifts, books, sporting items, pet supplies, food, etc., are available at the Auction. There are also imports from other nations, so checking delivery timeframes is crucial, especially if you need the item as soon as possible.
Coupang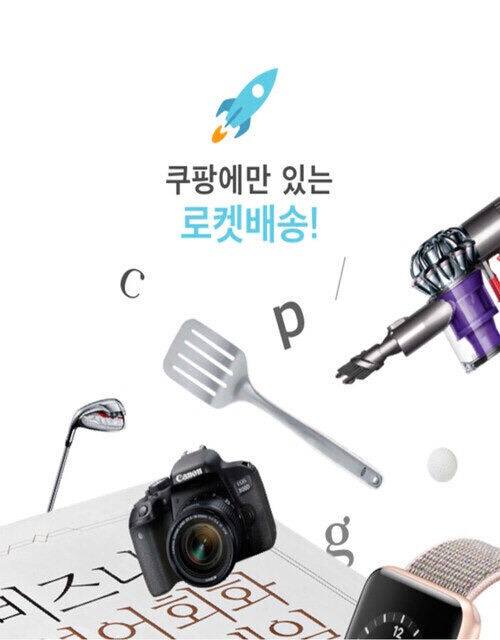 Dubbed the "Amazon of South Korea," Coupang, has become a household name by providing "next-day," "same-day," and "dawn" delivery of groceries and millions of other things. There is a monthly fee of $3.88 as of June 2022.
Accordingly, it is one of South Korea's largest e-commerce shops for individuals who can't or do not want to go out and those in the country desiring faster delivery.
Gmarket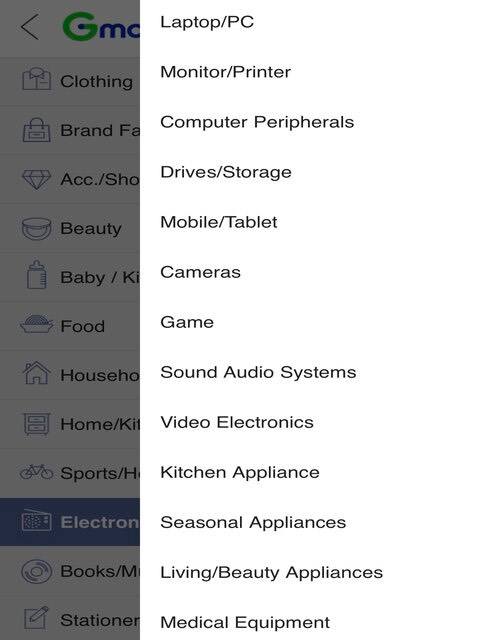 The South Korean Gmarket website is designed for Koreans to receive products domestically, and you will typically get the best options and rates.
You can find anything at Gmarket, including car parts, furniture, food, cosmetics, and apparel which can be mailed worldwide.
If you can search this website edition in Korean, you'll be able to see most products, and accepts major credit cards.
WemakePrice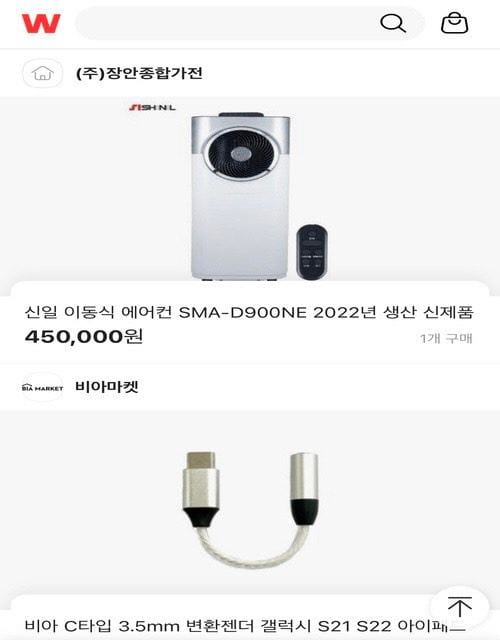 WEMAKEPRICE is a platform that helps its users by continually enhancing the buying experience and updating it regularly.
To serve its users with online shopping contentment, it concentrates on product curation and platform development so content users will be compelled to tell their peers about their experience and spread the word.
11st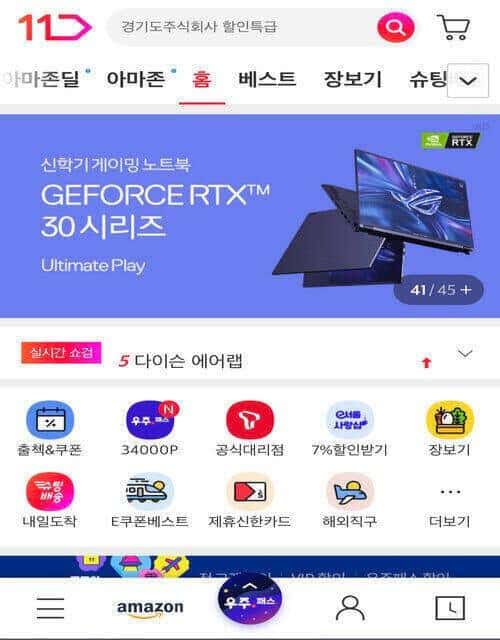 With 11st's knowledge of cross-border e-commerce and years of experience, it provided 11STREET Global, the Best Way to K-Shopping, to its devoted clients worldwide. They have partnered with Amazon and now it is easier and better to receive luxury brand goods.
If you prefer second-hand items, read the article 5 Top Online Marketplaces to Sell and Buy Used Items in South Korea. However, if you can't read Korean, it would be tricky to use apps because they only support Korean.
For a wide selection of items and brands, go to Electro Mart, Techno Mart, and Lotte Hi Mart.
Looking for long-lasting and quality electronics? It's best to go to Samsung or LG since these are big brands known for quality products. It may be pricey, but the quality items here are worth it. Both provide warranties upon purchase.
If you don't have time to hunt around for the best electronics, indeed, the online stores listed here will save you time!
IVK's Top Picks – Day Tours, Tickets, and Travel Activities
Seasonal Picks!😍