Hanbok is a style term used for traditional Korean clothing. The modern hanbok is an amalgam of both traditional and Western fashion influences. You will find a combo of various styles varying from silhouette, skirt, or pants length to the patterns, colors, fabrics, and materials used.
A distinguished Korean designer, the late Lee Young Hee, introduced the hanbok-inspired styles in 1990. And that's the beginning of Korean modern hanbok.
If you are fond of Korean style or are looking for modern hanbok, we are here with the best online stores where you can buy these.
In case you need a Hanbok rental service in Korea, check the below services.
Top Modern Hanbok Online Stores
Kooding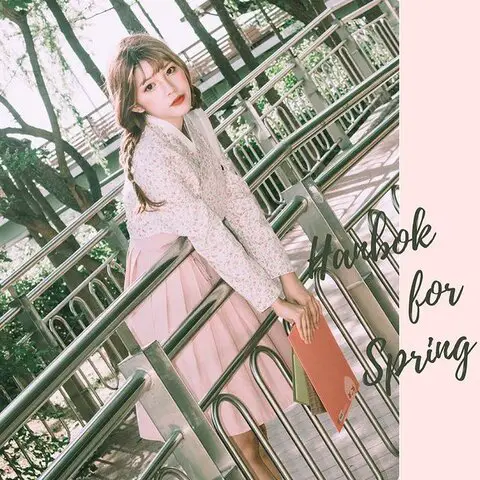 Kooding is one of the leading Korean Clothing Brands. It would be best to start looking for your modern hanbok from here. Kooding offers fast and reliable shipping with easy returns. Moreover, you will be able to get a 10% discount on your first order. You can find the best Korean brands and products from Kooding. Pick your favorite Hanbok attire by Kooding.
There is a category of modern hanbok in both Men's and Women's Sections. Another great thing about Kooding is offering its services to more than 100 countries which is impressive. The easy-to-operate website provides women's clothing under $30 and men clothing under $35. Kooding offers a daily clearance selection for up to 50% off each day.
Teterot Salon
Teterot Salon is another go-to brand for your Korean clothes shopping. They offer a wide variety of your favorite Korean clothes with worldwide free shipping on orders above $180. This brand offers discounts and rewards to its members. So sign up now to avail these privileges.
There is a category of bargain sales where you can get discounts and deals on your favorite products for up to 50%. You can choose modern hanbok as various options are available for both men and women. There are many unisex clothing options as well. Teterot Salon offers worldwide shipping, so your product will reach you no matter where you are. You can find this brand's products via Amazon as well.
Amazon
Last updated on September 26, 2023 11:17 pm
Jote-ta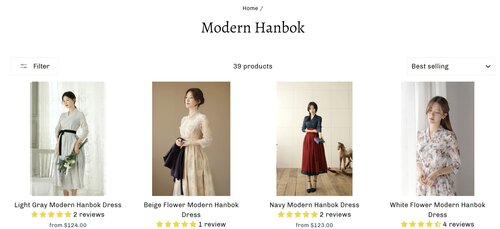 Jote-ta is a fantastic online Korean store that offers a comprehensive collection of contemporary hanbok. They provide an eye-catching look with trendy cuts and styles to satisfy a more refined culture. Jote-ta is one of the best places to pick your high quality, fashionable, and comfortable for daily use modern hanboks.
The best thing is that there is a lot more versatility since the modern hanbok can be mixed and matched with non-hanbok clothing items. There is a wide range for baby hanbok starting from 2 years. The standard shipping is free on orders above $200. There are comprehensive payment options, and you can pay with almost any of your credit cards there.
Leesle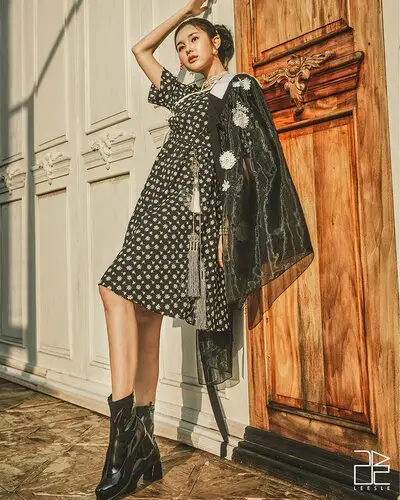 Leesle is a famous Korean clothing brand you should consider while purchasing your modern hanbok. The brand offers free shipping on shopping of $199 and a flat delivery charge of $37. Leesle ships to over 100 countries. The website is relatively easy to use, and there are numerous categories to find your desired product out of the bulk quite easily.
Check out the weekly hot items, must-haves, and newly arrived categories. These will help you pick out your desired modern hanbok. Sign up and become a member and cash out discounts and other privileges on each purchase you make online. However, this offer is not valid for offline shopping.  
Check out these FREE walking tours in Seoul. Wear beautiful and customized modern Korean hanbok to these top attractions.
Leehwa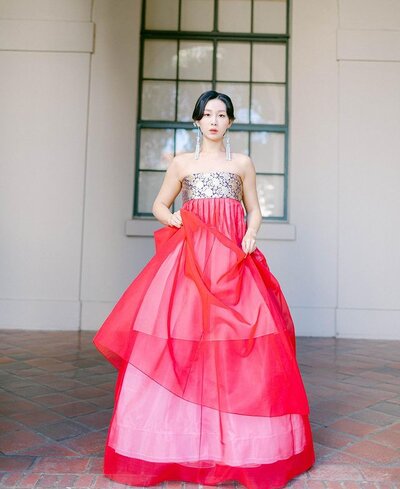 The house of Leehwa is a famous Hanbok and Wedding Brand. The brand offers its customers gorgeously curated wedding dresses to extraordinary contemporary and traditional hanboks. Leehwa is the online store you should consider while purchasing or renting your modern hanbok. They ensure the quality of each dress and preserve the heritage through clothing.
The best thing is they offer a guide to Hanbok measurement as well. It is in the United States, and Leehwa doesn't offer any international shipping. So if you don't have any family or friends back in the United States, this is not for you. Moreover, Leehwa does not offer any returns or refunds, and the online purchases are final sales. 
Danha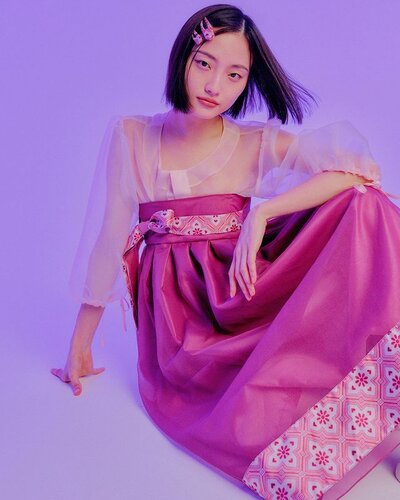 Danha is a brand famous for its material, upcycling, and packaging. It is unique because it offers clothes made of eco-friendly fabrics. The material used for clothes is organic cotton and recycled polyester. Moreover, they use vegan silk, eco-friendly tweed, vegetable leather, etc. The fabric is safe to use, even for newborns.
It is a sustainable fashion brand based on Korean tradition. Danha offers an excellent refund policy where you can refund the defective product within seven days of receiving the product. The total amount, including the shipping fee, will be refunded. There is a category of best, where you can pick up the best of the best products.
Etsy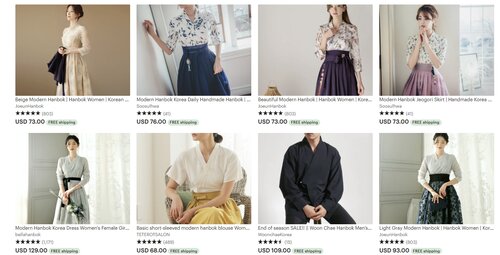 Etsy is a marketplace for crafters and artists to sell handmade vintage creations and non-handmade crafting supplies. You can find a wide variety of modern Hanbok on Etsy. Just type the word modern hanbok and sit back while scrolling down the hundreds of options available. You may pick out the ones that appeal to you the most.
The best thing in this global marketplace is its credibility and reliability. You can check out the reviews of other customers, and there are various types of discounts and sales as well. Choose the product of the seller with the highest 5-star reviews. Marketplaces like Amazon and Etsy are for customers who don't want to purchase from local online stores and can't trust those enough.
Seorinarae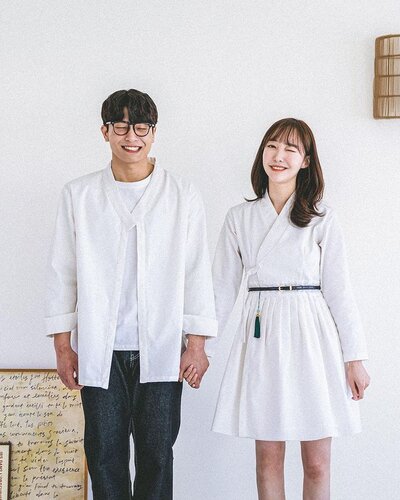 Seorinarae is a traditional Korean casual brand. While the hanbok is worn just during particular occasions, creators have started to revamp them to suit times in current years. Modern hanbok is usually designed for day-to-day wear and encompasses modern aspects. Seorinarae has mainly centralized its efforts on daily casual hanbok. 
If you are looking for one of the most affordable brands to purchase your modern hanbok, consider Seorinarae. The brand is highly reasonable, with prices ranging from $30. They remodel formal hanbok facets with prints like plaid, stripes, and polka dots. Moreover, the brand provides 'Couple Sets' with matching hanboks. 
Coreano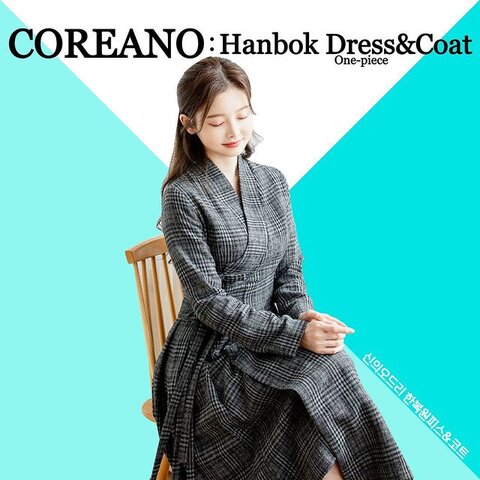 Coreano is a Korean online clothing brand. It is famous for its designs, usually floral prints and pastel colors. If you are looking for vivid, vibrant, and fresh-looking modern hanboks, consider this brand. To make casual clothes more extravagant, they utilize laces and dark colors.
Check out the men's and women's suit hanbok sets. They are pretty cool and classy. You will feel more confident and styled by trying out these modern hanboks. Besides coats and long dresses, they present a comprehensive winter collection of shawls, capes, and jackets. The price starts from $70.
Wayyu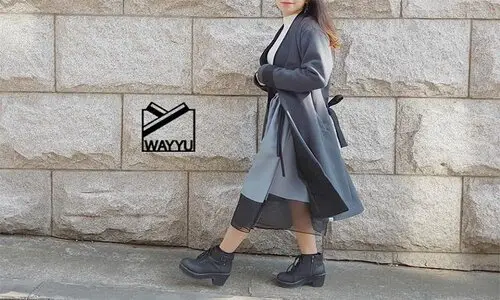 Wayyu is a local Korean clothing brand founded to popularize traditional clothes. They are trying to preserve and promote the Korean culture and traditions in clothes. The modern hanboks for both men and women and their daily hanbok collection are trendy and sophisticated.
Wayyu offers casual clothes that are an amalgam of traditional and modern styles. So that people can accept and adopt these comfortably. You will find clothes in plain, beige, and solid colors with simple and minimalistic styles. Do check out this casual and hanbok brand.
Dailyhan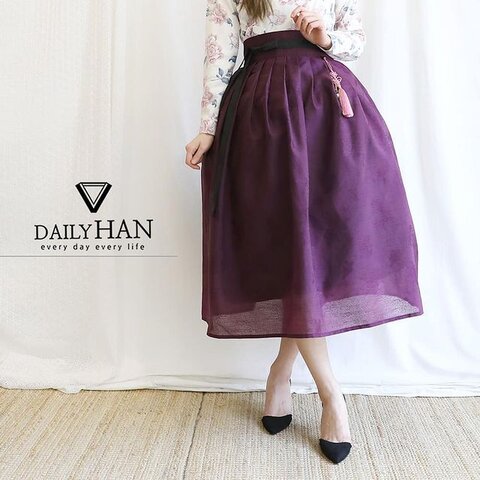 Dailyhan is another excellent and famous local Korean clothing brand. It is a brand where you can find all the accessories and numerous options of long and short jeogori with bottoms and dresses. The brand's central theme is to rekindle the intention of hanbok into everyday wear as in the past.
The best thing is that the available products are suitable for your everyday casual clothing options. The fabric is of good quality, lightweight and perfect for the weather. Moreover, the price range starts from only $40. You can check out the reviews of Dailyhan on social media before purchasing your modern hanbok.
All the historical Korean drama fans can relate to traditional Korean hanbok, which looks elegant, cultural, and striking. These days, the traditional ones are not much in use or common among people due to changing trends with time. 
However, the modern hanboks are a substitute for all those people. These are an amalgam of both traditional and contemporary western-style hanbok, perfect for festivals or events and day-to-day casual wear.
We have brought you the top 11 modern hanbok online stores to help you choose and pick out the ones that suit you the best. Happy hanbok shopping!
You may also like: