If this year was successful for you in terms of love or business, and you want to reward yourself with a nice gift or simply want to surprise your loved one, jewelry is always the right option. Jewelry makes the best gift, especially if you want to invest your money into something that will last you a lifetime. Regardless of whether you are looking for a ring, some earrings, or pendants, we are sure that among these top 16 Korean Jewelry Brands, you will manage to find whatever you seek. So, let's start with the brands!
Best 16 Korean Jewelry Brands
J.Estina (제이에스티나)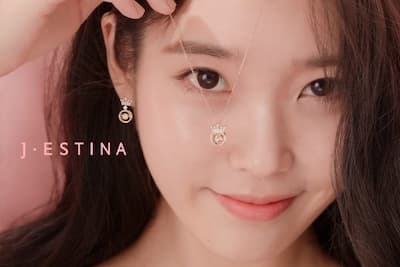 The third brand on our list of best Korean brands is J.Estina. This brand focuses on creating feminine and elegant accessories, not just jewelry. You can find bags, watches, and some hair accessories in their online shop. They truly have everything for everyone! Whether you are looking for neat pieces for yourself or seeking a great gift for your loved one, J.Estina is the right place where you will find that.
Visit their online shop to find out more about their collections!
1064 Studio (1064 스튜디오)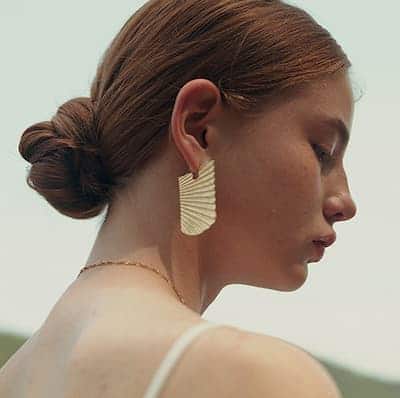 The next brand we are dying to show you is called 1064 Studio. As their name suggests – this brand is quite classy, prestigious, and modern. People who shop there could be sophisticated, elegant, and upbeat. 1064 Studio designs and sells high-quality pieces that look like you have just come off a runway. Besides the gold jewelry, this brand also holds simple silver jewelry, which means you have many options to choose from!
Necklaces, rings, and earrings are all part of their usual collections, so feel free to browse through their website. But we warn you, you might end up wanting to purchase everything!
B–rillpiece (브릴피스)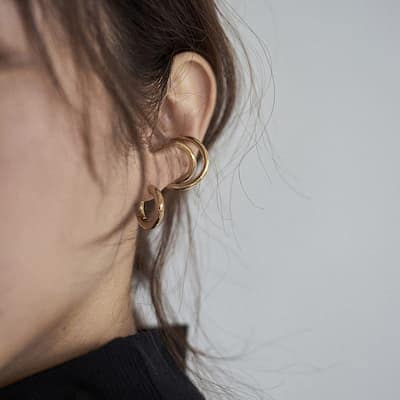 And the last Korean jewelry brand on our list is B–rillpiece. You can stop searching now if you are searching for a quite affordable brand with decent and unique pieces. This brand has quite a variety of different jewelry pieces to choose from. Now, if you are a person who is fond of a minimalistic way of dressing, visit B–rillpiece's online store and find nice things for yourself.
Monday Edition (먼데이 에디션)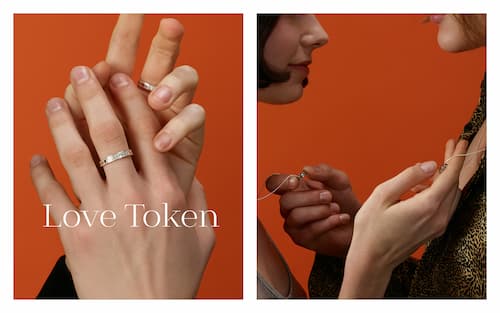 Is your budget a bit tighter? Or do you not wish to spend endless money on good quality jewelry? If your answer to the two questions was positive, we have just the perfect brand for you! Meet Monday Edition is quite a popular Korean jewelry brand with many collections and unique design pieces made from the highest materials. What characterizes them the most is the affordability, as anyone, even those with a bit tighter budget, will be able to find beautiful pieces that will be a great addition to their everyday outfits.
August Harmony (어거스트 하모니)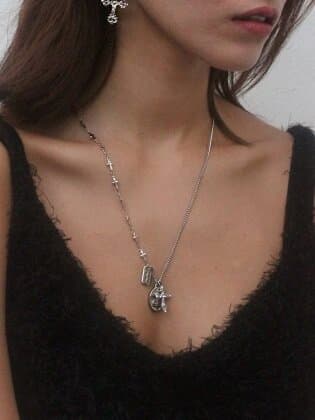 If modernity is a word that can describe your style, August Harmony is a brand perfect for you. They sell and design many chic items any modern girl or a woman would want to wear. Besides that, the brand is quite affordable, which makes it the perfect modern Korean jewelry brand. If your budget is a bit tighter, this should become your go-to jewelry brand!
Jem & Pebbles (젬앤페블스)
And on the other hand, if the timeless way of dressing and classical pieces are your kind of thing, and you would like to feel like Audrey Hepburn from Breakfast at Tiffany's, then Jem & Pebbles brand is the one for you. It's well-known as a fashionable Korean celebrities' favorite jewelry brand. Because Jem&Pebbles likes to play with different shapes, sizes, and designs and isn't afraid to experiment with many different styles. Therefore, this is a perfect brand for bold women whose style is somewhat described as timeless or classy.
Guitbol (귓볼)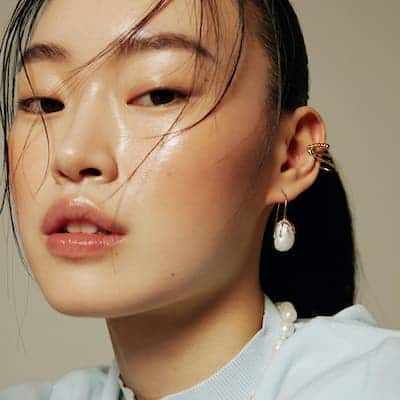 Is your way of dressing cottagecore or vintage? If so, then the Guitabol brand is the right choice for you! They have dozens of stylish jewelry pieces modern women would wear. You can find necklaces, earrings, and rings in their online shop – all of which are unique!
Portrait Report (포트레이트 리포트)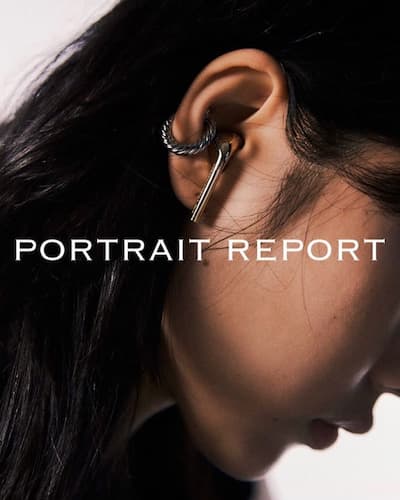 And one of the last Korean jewelry brands we will show you today is a jewelry brand named Portrait Report. Like many previously-mentioned brands, this one is also upbeat and designs and sells other items besides jewelry. You could get yourself almost a complete outfit simply by visiting their online store. They have lots of stuff; t-shirts, ear cuffs, hairpins, rings, bracelets, earrings, and necklaces! Even though this is a relatively new brand, they have already gained the trust of their fans and repeated customers.
Their collections are modern and specially designed to be the first choice of any youngster looking for a way to complete their outfits. The jewelry they design is both formal and casual, so you will surely be able to find the pieces you seek.
Hustad (휴스타드)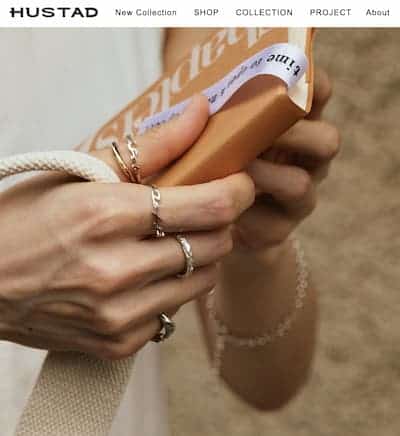 Unlike past brands, Hustad only designs and sells jewelry pieces. This is quite a prestigious brand with some competitive prices. Luxury has never looked better, and their collections are here to prove this fact. You can spot earrings, rings, necklaces, and bracelets among the pieces they design. This is a place where you go to find just the perfect gift for anniversaries or holidays!
GOLDENDEW (골든듀)
The first Korean brand which you should definitely remember is GOLDENDEW. This brand specializes in producing and selling quite elegant and lady-like jewelry. They have it if you are searching for your wedding rings or any jewelry! Even though their price ranges might not be for anyone, we are completely sure that you might be able to find some adequate pieces within reasonable pricing.
If you want to check out their complete collections, don't hesitate to visit their official website for more information.
Yeno (예노)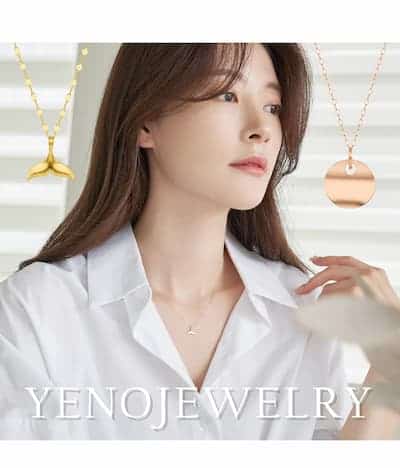 The next brand's name is Yeno. They design earrings, necklaces, bracelets, rings, and many other jewelry pieces. This is a brand for mature women who aren't afraid to invest their money into quality items that will last for a lifetime. From sleek and modern designs to timeless pieces – this brand has everything!
If you want to check their collections out, you can do so on their online store by clicking the link below.
Helene Jewelry (엘렌 주얼리)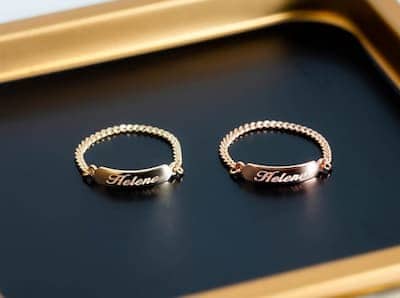 Again, Helene Jewelry is yet another brand that designs timeless pieces that can be characterized as classy. If you would like to own prestigious jewelry made of the finest 24k gold, then this brand is the perfect one for you! Their design team stands out of the crowd, as each collection piece is unique and different from the rest. Without hesitation, you will be able to find a piece or a couple for yourself if you look through their collection, and you can do so by following the link down below.
Fruta (프루타)

Fruta is a very user and environmentally friendly brand! They offer a variety of accessories and don't just create jewelry. Just as with J Estina, you can find some hair accessories, bags, phone accessories, and even clothing on their website.
If you are a gen Z person, then you will surely be able to find a head-to-toe outfit at Fruta's online shop.
Gemopia (제모피아)
Gemopia is two jewelry brands into one – Gemstone & Utopia! They are quite popular in the whole of eastern Asia. If you would want to find simple jewelry pieces that are quite modern, this is the brand for you. Their factory Is located in Seoul, and you can access their online shop, which contains lots of additional information about the brand.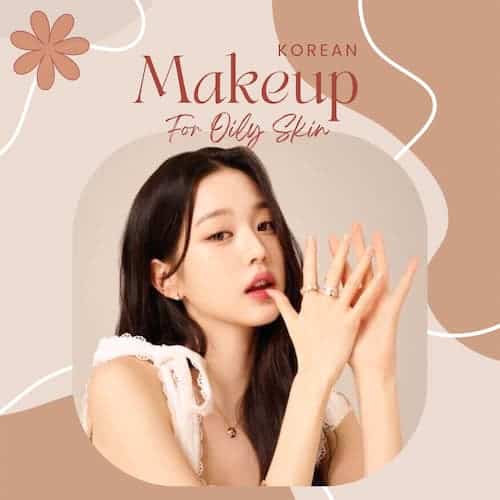 LeeGold (리골드)
LeeGold is a different jewelry brand and more affordable than GoldenDew. This brand sells and designs quite youthful and urban items, pieces any modern person would want to incorporate into their styling. Therefore, if you like simple yet stylish pieces, this brand is the perfect one for you.
They constantly have certain coupons or special prices days, so you will always shop affordably at their online store!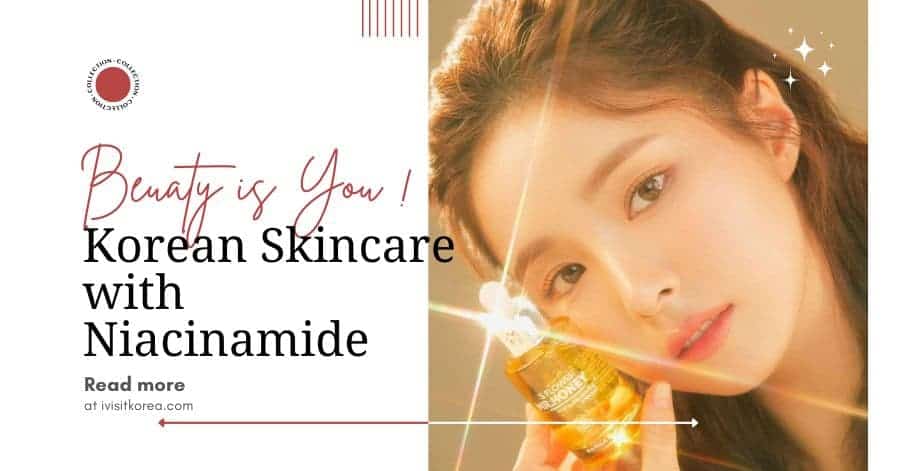 Jewelring (주얼링)
Now, the Jewelrring brand's main products are rings, and rosary rings, to be more precise. This brand goes beyond and designs terrific and stylish rings Even though their price range is competitive and not really for everyone, owning a piece like this is like owning a timeless piece – it's worth a lot and will never go out of style! So, if you want to look at the complete Jewelrring Rosary Rings collection, visit their official website by clicking on the link below.
These top Korean jewelry brands have trendy, classic, and special pieces for every occasion. Let us know which Korean jewelry brands you like the best.
You may also like: