Ultimate TOPIK (Test of Proficiency in Korean) Test Guide
TOPIK I, "Sample Test" from The Previous Test in 2018
[tqb_quiz id='30617′]
What Is TOPIK?
TOPIK (Test of Proficiency in Korea) is a Korean language proficiency test for non-native Koreans to measure and evaluate the test takers' ability to speak Korean. The score is used for studying in Korean Universities, applying to Korean Government Scholarship Program (KGSP), obtaining permanent residence or other specific Visa types in Korea, etc. The Ministry of Education administers the exam. TOPIK 1 Exam takers should solve 30 listening questions (40 minutes) and 40 reading questions (60 minutes), and TOPIK 2 takers solve 50 listening (60 minutes), 4 writing (50 minutes), and 40 reading questions (70 minutes). The total score of TOPIK 1 is 200 and 300 for TOPIK 2.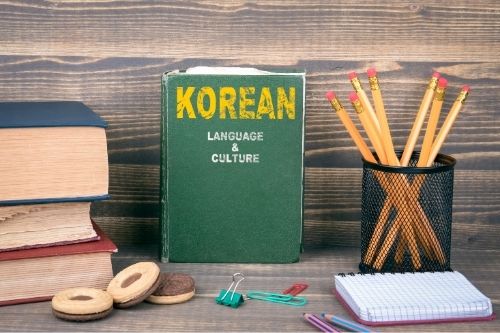 Types and Levels of TOPIK Test
How many levels in TOPIK results? TOPIK 1 is for novices and TOPIK 2 is for intermediate and advanced Korean learners. There are 6 levels from level 1 (Basic) to level 6 (Advanced) as follow;
TOPIK 1
| Level | Fail | Level 1 | Level 2 |
| --- | --- | --- | --- |
| Points | 0 ~ 79 | 80 ~ 139 | 140 – 200 |
TOPIK 2
| Level | Fail | Level 3 | Level 4 | Level 5 | Level 6 |
| --- | --- | --- | --- | --- | --- |
| Points | 0 ~ 119 | 120 ~ 149 | 150 ~ 189 | 190 ~ 229 | 230 ~ 300 |
Can I take TOPIK test online?
No. You can register for TOPIK Test online but you can't take a test online. When you apply for the test, you can select the test date and a test venue. Check the test schedule here.
How to apply for TOPIK test?
Sign up and create a TOPIK account via your email at the TOPIK site
Log in with the created account
Select the test region, test venue, and test level
Upload your face photo
Submit your personal information and confirm it
Pay for the application fee
Check your application status
※ Test venues: There are 61 regions in Korea, and 250 regions in 86 countries abroad.
How to check TOPIK test results?
When you apply for the test, you can check the test schedule, such as application period, refund period, change and cancel period, test date, and result-announcement date. You can check your test results using the "Test Results" menu on the same homepage you applied for the test.
How to print TOPIK results?
If you want to print the test results, click "Issuance of Test Results (성적증명서 발급)" at Test Results menu. After entering the test date, your registration number, and date of birth, select the "Print" button. You may have to download a security solution, ePageSAFER before you can see the preview of the document. And just click the print icon on the top-left side.
How Do I Study Korean for TOPIK?
We gathered good sources to learn Korean and prepare the TOPIK test for free.
Official TOPIK site's Study TOPIK
Official TOPIK site provides various modules to study Korean like online lectures in different languages and sample questions from previous TOPIK tests. Check the lectures and sample questions.
Learn Korean Using Best Free Apps
Yonsei University Korean Language Institute YouTube Channel
Learn to Speak Korean 1 online course
What is EPS-TOPIK and what is the difference with TOPIK?
EPS-TOPIK stands for Employment Permit System TOPIK (Test of Proficiency in Korea). EPS-TOPIK is a Korean language test related to employment, and that's why the Ministry of Employment and Labor administers it. In short, EPS-TOPIK is the essential Korean language test to work in Korea as a foreigner. Unlike the TOPIK exam, it only consists of 20 listening questions (25 minutes) and 20 reading questions (25 minutes). All questions are four multiple choices.
What Are Requirements for EPS-TOPIK?
Male or Female from 18 to 39 years old (to 38 years old for Filipinos)
No criminal record
No experience of deportation from the Republic of Korea
No restriction on immigration
Countries from; Uzbekistan, Cambodia, Pakistan, Kyrgyzstan, Bangladesh, Nepal, Sri Lanka, Vietnam, Myanmar, Thailand, Philippines, Indonesia, Mongolia, China, East Timor, Laos
What Is The Evaluation Method and Criteria?
It's a relative evaluation system. To pass the test, candidates should get a score above the designated lowest score of the industry at least. Plus, successful candidates are determined in the order of grades as many as the number of needed workers.
EPS-TOPIK Homepage: English site / Korean site:
How Do I Study Korean for EPS-TOPIK?
EPS-TOPIK Learning Korean provides a downloadable standard Korean language learning textbook, open tests for listening and reading.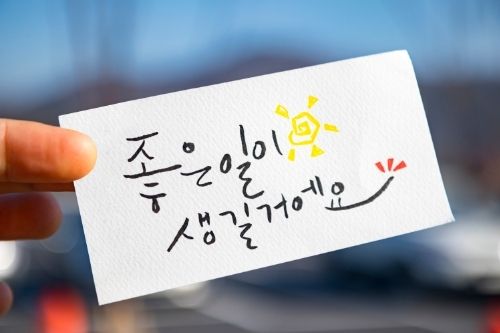 Are you ready to start learning Korean? If you are already studying Korea, why don't you take a sample test to measure your Korean ability?
TOPIK I, "Sample Test" from The Previous Test in 2018
[tqb_quiz id='30617′]
If you have any questions or need any help, please don't hesitate to leave comments below.
Good luck!