Last Updated on November 24, 2023
Samsung Electronics released Samsung Galaxy Z Flip 3 and Z Fold 3 on Aug 27th, 2021. And you can purchase the phone outright for $999.99 (MSRP) for the 128GB model.
You will get answers to these questions from the post:
What makes Samsung Galaxy Z Flip 3 so special?
Some people thought the foldable phones are a kind of gimmick when they saw the previous fold and flip phones. But this Samsung Galaxy Z Flip 3 cleared up all the debates.
It proved that the flip phone is not only handy but also useful and powerful with its beautiful design and front screen.
Definitely, the folding feature could be the most important part of this phone. Being able to put this phone in the front pocket of my jeans could be enough reason to choose this phone.
However, I'd like to tell you that the most shining part of this phone is the front cover display. You can flip it out and enjoy a beautiful wide 6.7-inch screen, but the most interactive display with you will be the front.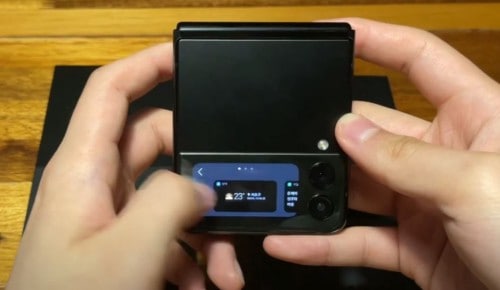 You can swipe across to get all the notifications, alarms, and chat messages on its four times larger cover display than the previous Flip 2. Moreover, you can control your music app and add other widgets to cut down your smartphone usage.
If you double-tap the button on the side, you can open out the camera on the front display, so you can take a selfie using the two main 12 MP cameras.
Last but not least, what makes this phone special comes when you work at home. It's super handy for video calls. You can just sit down at your desk and angle it correctly to have a team meeting. It's also very convenient when you work with your desktop to interact with your phone.
Samsung Galaxy Z Flip 3 Specs
If you think the Galaxy Z Flip 3 is just a fashion accessory, you are wrong. As Samsung's flagship product, it offers the best performance and beautiful design.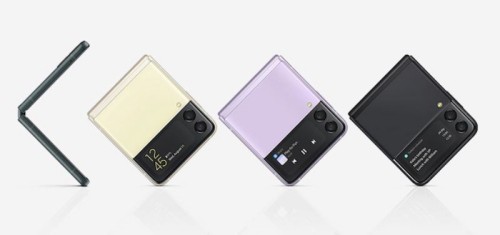 It has a 120-hertz refresh rate which means it works perfectly and looks beautiful when you play games and watch movies on the phone.
CPU: Qualcomm SM8350 Snapdragon 888 5G – Super powerful processor
Memory: 128GB 8GB RAM / 256GB 8GB RAM
Display: Foldable Dynamic AMOLED 2X, 120Hz, 6.7 inches
Camera

Main camera: 12 MP, f/1.8
Selfie camera: 10 MP, f/2.2

Battery: 3,300mA
Weight: 183g
Dimension

Unfolded: 166 x 72.2 x 6.9 mm
Folded: 86.4 x 72.2 x 15.9-17.1 mm
The only downside of this phone is the battery life. It isn't that amazing as other flagship products that were released previously. It could be a good idea to prepare an extra USB charging cable with you.
Is the folding part dented?
Technically, I should say "yes, it is." You can see a slight bend in the middle of the screen. And it's more obvious when you scroll it. However, I can dare to say that it's there but it doesn't get in the way. I think it's a small flaw compared to what you get from the foldable phone, but you should be aware of it as a user.
Is the Samsung Galaxy Z Flip 3 built to last?
This is the question that has been asked the most since I bought this phone. I found the answer to this question on the official Samsung Electronics homepage.
They said they have tested the flip and the fold extensively and the hinge has a lifetime of a minimum of 200,000 folds and unfolds.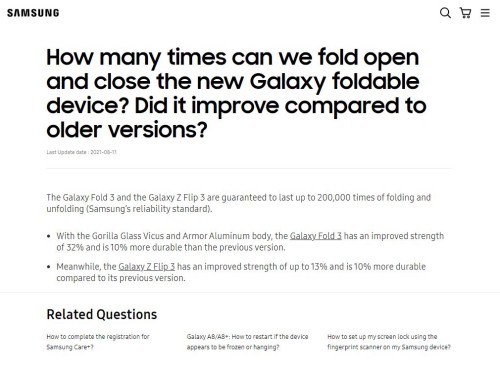 Are folding phones the wave of the future?
Whether folding phones are the wave of the future or not, the five-day usage of the Samsung Galaxy Z Flip 3 made me believe that it's a small start of the high innovation in the world of smartphones.
It's not a weird thing to buy a non-folding smartphone that has these specs. And you can enjoy this disruptive design with a useful front cover display.
What are you waiting for? If it's time to change your smartphone, I recommend you hop on this new wave of innovation.
Read also,