Last Updated on January 5, 2023
Make one of these cheap hotels near Incheon Airport your accommodation away from home for convenient and pleasant lodging in Incheon. Everything guarantees simple access to the bustling metropolis and all of its beauties. Most have a wide range of on-site amenities: free internet access lets you stay connected the entire time you're there, the use of the parking lot, and front desk services such as luggage storage as a convenience to visitors.
All these cheap hotels near Incheon Airport are located in the heart of the city or town, where the action takes place. You will easily access popular tourist attractions, dining establishments, and other locations. Additionally, staying in a hotel close to your destination will guarantee that you always arrive on time for appointments, meetings, and flights.
Read also:
Air Sky Hotel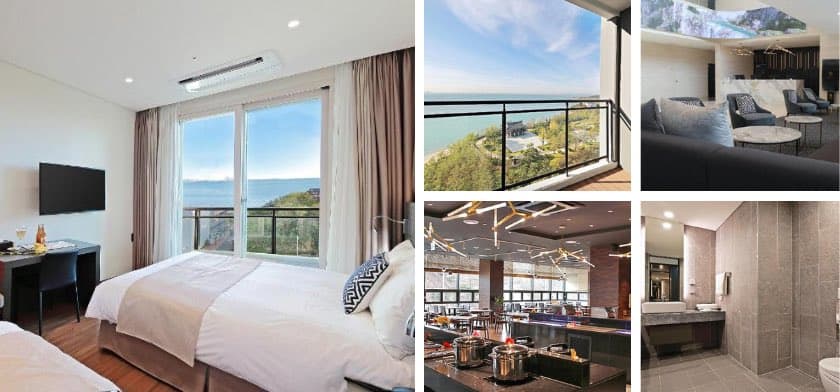 Vacation with your pet? Air Sky Hotel is our first recommendation from the top cheap hotels near Incheon Airport, as they welcome pets, but you must inform them before booking. They only allow dogs, and some breeds might be restricted, so it is best to contact them or check their website before booking. Moreover, you can eat at the convenience of your hotel at the on-site restaurant. Every day, they serve an American breakfast for you to enjoy; you can choose to have a la carte or a buffet. There is a city view or a sea view from the rooms.
Blue Ocean Residence Hotel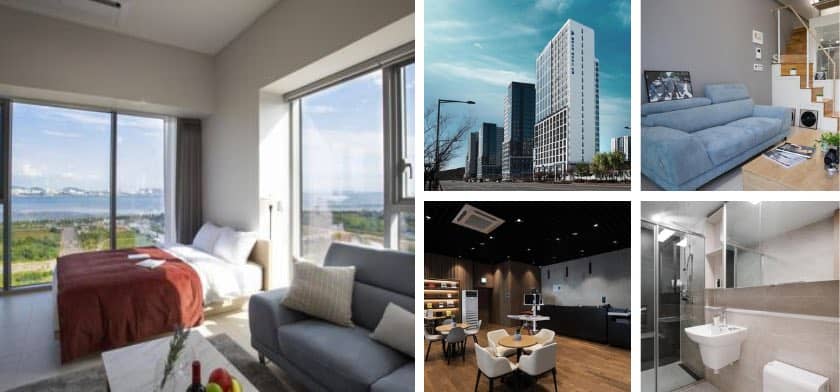 Lush surroundings, a clear sky, and vast oceans surround the Blue Ocean Residence Hotel. They are putting a lot of effort into being a place that enhances your life's vibrancy and relaxation. Discover the ideal areas to unwind and simultaneously take in its natural beauty. There is a restaurant where you may have delicious, freshly prepared cuisine in a contemporary setting for a fair price.
Riviera Incheon Airport Hotel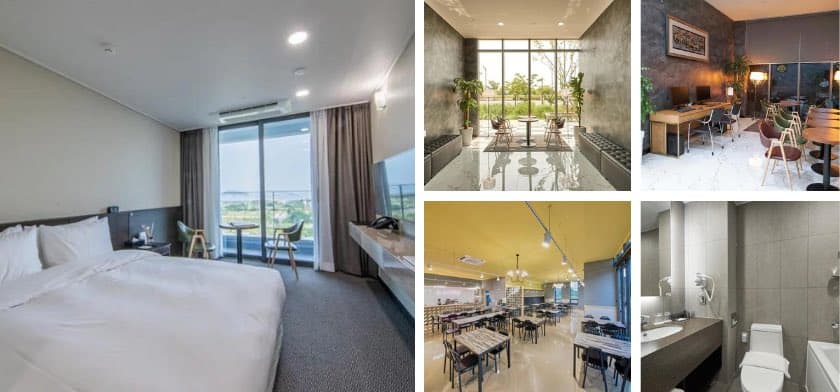 The Riviera Incheon Airport Hotel offers you a desk and a photocopier, concierge service, speedy check-out, and front desk help around the clock. Some rooms have sea views for a relaxing sight while lying in bed and sipping coffee. In the mornings, the restaurant offers a breakfast buffet. The distance to Incheon Airport is roughly 20 kilometers. Corporate travelers will profit from the on-site, 24-hour business center.
Royal Emporium Incheon Airport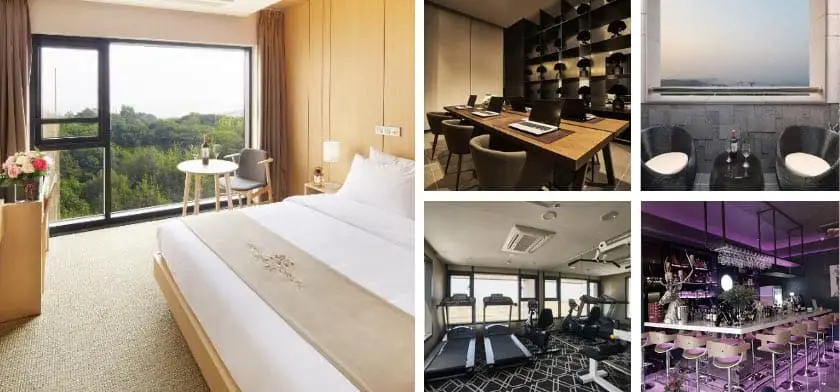 Royal Emporium Incheon Airport Hotel offers a fitness center, private parking, a restaurant, a bar, free WiFi, and a business center. The hotel offers accommodations with balconies that overlook mountains. Hungry in the morning? You may choose to indulge in an American or buffet breakfast.
Ocean Park 9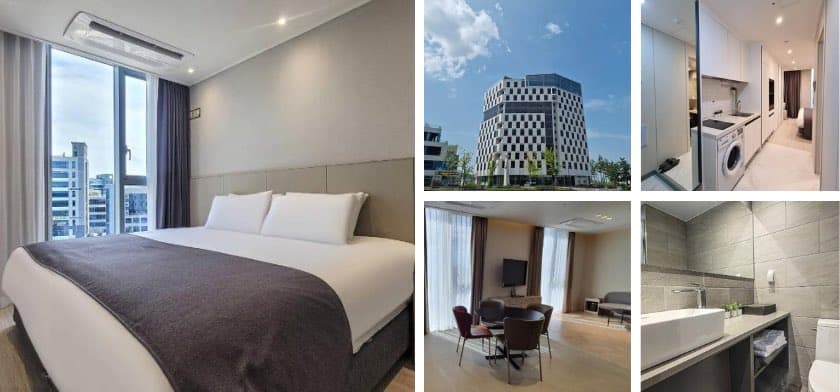 Take a relaxing vacation at a low-cost hotel called Ocean Park 9l! Modern management techniques are used, including eco-friendly products and kiosk check-in. The rooms offer a cozy and relaxing getaway. All visitors can access rooftop facilities where they can unwind while enjoying a lovely view of the Incheon Bridge, Yeongjong Bridge, Jakyakdo Island, etc. You may also utilize the lounge's amenities. With a terrific interior idea and operation style, they offer a comfortable space at any moment.
Ocean Soleview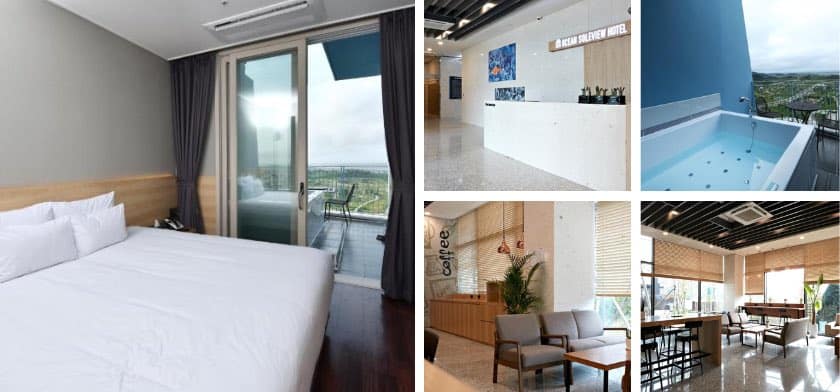 Ocean Soleview Hotel in Incheon, South Korea, offers a beachfront for a relaxing view. It also has a bar, a garden, and a terrace, among other amenities. Every accommodation has a sea view. Some offer partial water views, while others have sea facades. Hungry? It features an on-site coffee shop with different light meals and drinks like coffee or tea, which are served using only quality ingredients.
Incheon Rivieraverium Hotel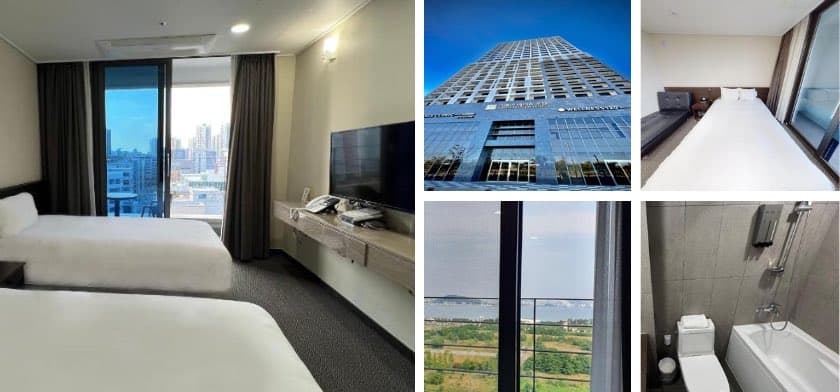 Make Incheon Rivieraverium Hotel your staycation when staying at Incheon since the bustling city and all of its charms are easily accessible. Moreover, the convenience stores let you purchase sundries and other small travel necessities without leaving the hotel.
International Hotel Youngjong
International Hotel Youngjong puts you close to attractions and unique dining alternatives because of its convenient location in the Incheon Airport area. Don't leave without visiting the renowned Songdo Central Park. It has on-site amenities to make your stay more relaxing.
Best Western Premier Incheon Airport
Travelers visiting Incheon might consider staying at the Best Western Premier Incheon Airport, which provides a welcoming environment for families and several convenient amenities to make your stay more enjoyable. You can easily enjoy some of Incheon's most well-known attractions due to the proximity of notable monuments, including Songwol-dong Fairytale Village (2.3 mi) and Chinatown (2.4 mi). You can also benefit from some of the services provided, such as the 24-hour front desk, concierge, and security. Additionally, you can take advantage of a lounge while there. Parking is provided for free as an added convenience to visitors.
Golden Tulip Incheon Airport Hotel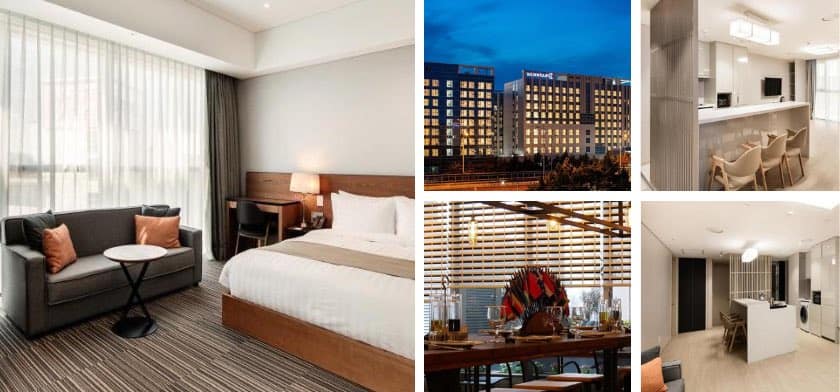 The Golden Tulip Incheon Airport Hotel goes above and beyond to ensure you get the most out of your time, providing simple yet clean and comfy rooms, amenities, and services. Get social by meeting other guests in the hotel's shared lounge and TV area.
These cheap hotels near Incheon airport are your friend if you want to do more in the area. You have more money to spend on other things, such as beer, wine, or other travel arrangements, since you booked a less expensive accommodation! As a result, cheaper lodging results in more memories being made. Nonetheless, budget hotels are just as effective as any other hotel. You still have access to all the modern conveniences you require, like a TV, tea and coffee-making equipment, a breakfast bar, and more. Moreover, you may concentrate on the trip factors that matter when staying in inexpensive hotels with fewer amenities.
Several budget hotels will undoubtedly meet your needs wherever you may be if you're searching for affordable lodging. You shouldn't have any trouble finding one because many websites and applications offer a variety of selections.