Price Comparison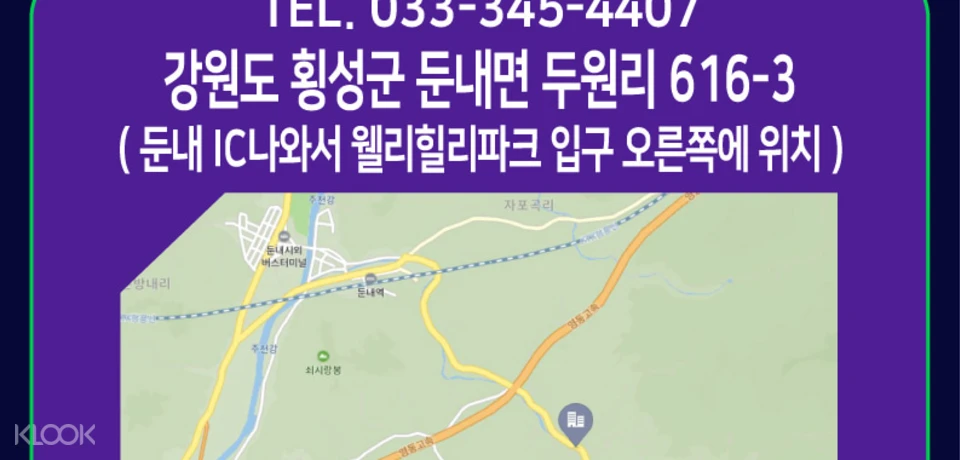 Ensuring you are properly outfitted for your ski adventures is crucial not only for performance but also for your comfort and safety. At Welli Hilli Park, we offer a wide selection of top-quality ski clothing designed to keep you warm, dry, and stylish as you carve your way down our renowned slopes. From insulated jackets and pants to thermal layers and accessories, our range caters to all ages, sizes, and style preferences. So, whether you're a seasoned pro or a beginner hitting the snow for the first time, gear up with Welli Hilli Park Ski Clothing and make your winter sports experience truly unforgettable!
Information about Welli Hilli Park Ski Clothing
Learn more about the Best Ski Resorts in Korea and their opening dates.
Welli Hilli Park Ski Resort is located at Hoengseong-gun, Gangwon-do, and it takes about 1hour and 40minutes from Gangnam station by car. The resort boasts certified ski slopes by the International Ski Federation (FIS). It's designed by Paul Matthews of Ecosign company, Canada.
You can enjoy 20 wonderful slopes; the longest slope is 2.6km (S1+S2). Most of all, Welli Hilli Park is known as a snowboarding mecca in Korea because of the huge half-pipe. That's not all. A mogul course, slalom courses with flags (B1 & E1), and FunPark that you can enjoy hitting jumps will make your day more exciting.
Slopes (20)

Beginner (2): Alpha 2 (598m) / Alpha 3 (539m) / Delta 1 (620m) / Delta+ (1,000m) / Echo+ / Star Express 2 (814m)
Intermediate (2): Bravo1 (1,112m) / Bravo 2 (1,038m) / Delta 2 (150m) / Star Express 1 (1,786m)
Advanced (6): Alpha 1 (450m) / Challenge 1 (370m) / Challenge 2 (275m) / Challenge 4 (827m) / Challenge 5 (661m) / Echo 2 (650m)

Advanced High (3): Challenge 3 (504m) / Echo 1 (625m) / Echo 3 (321m)

Operating hours: 08:30 ~ 24:00
Lift Passes

Afternoon: 12:00 ~ 16:30
Night-time: 18:30~ 22:30
Late-Night: 21:00 ~ 24:00

Address: 451 Gowon-ro Dunnae-myeon Hoengseong-gun, Gangwon-do
Phone: +82-1544-8833
You may also love:
Things to Do in Korea in Winter
14 Best Ski Resorts in Korea & Opening Dates in 2022/2023
Related Tours & Tickets
Price History
Price History for [강원 웰리힐리] 스키/스노우보드 렌탈 및 강습 (백야렌탈샵)
All prices mentioned above are in United States dollar.
This product is available at klook travel.
At klook.com you can purchase [강원 웰리힐리] 스키/스노우보드 렌탈 및 강습 (백야렌탈샵) for only $56.00
The lowest price of [강원 웰리힐리] 스키/스노우보드 렌탈 및 강습 (백야렌탈샵) was obtained on October 21, 2023 7:03 am.
IVK's Top Picks – Day Tours, Tickets, and Travel Activities
Seasonal Picks!😍