Designated as a UNESCO World Heritage Site in 1997
This walking tour takes visitors around Changdeokgung (Changdeok Palace), the second grand palace of the Joseon Dynasty, built-in 1405 by King Taejong (the 3rd king of the Joseon Dynasty). In 1592 the main palace, Gyeongbokgung, was completely destroyed by fire during the Japanese Invasion of Korea and Changdeokgung became the home of the Joseon court for 270 years. Changdeokgung was added to the UNESCO World Heritage List as being an outstanding example of Far Eastern palace architecture and garden design, except for the way in which the buildings are integrated into and harmonized with the landscape.
Route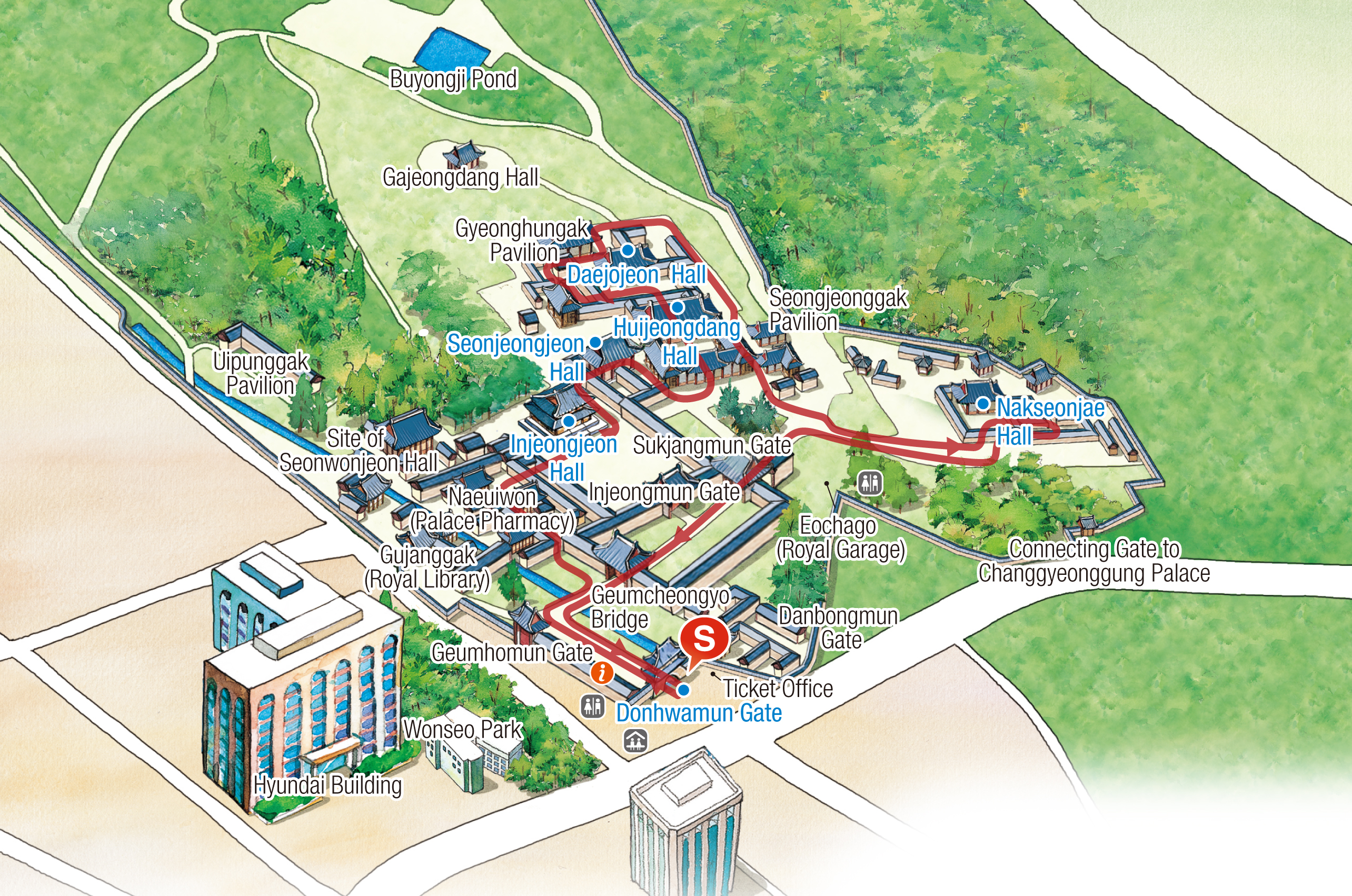 Length of tour: 2 – 2.5 hours
Meeting Place: Ticket booth by the main entrance of Changdeokgung
Tip: Experience programs offered by museums are not included in the walking tour. Participation in experience programs must be done individually once the tour is over.