Yangpyeong Icefish Festival 2023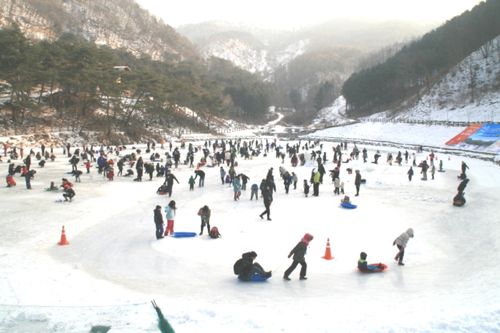 Location: 55-2 Gopdani-gil Yangpyeong-gun Gyeonggi-do
The Yangpyeong Icefish Festival in 2023 offers a unique winter experience where visitors can encounter both icefish and salmon. With a variety of winter activities including ice fishing, hand-catching salmon, drone fishing, drone soccer, family ice sledding, snow kids sledding, 4-wheeled ATV experience, double wheeled train, flying a kite.
Visitors can also enjoy delicious food options tteokbokki, odeng, sundae, kimbap, barbecue skewers, including icefish and salmon. There's something for everyone to enjoy. Gather your loved ones and create lasting memories at this festival now.
Duration: January 13th to February 26th
Open hours: 09:00 – 17:00
Address: 55-2 Gopdani-gil Yangpyeong-gun Gyeonggi-do
Phone: 031-775-5205
Website: https://winterfestival.kr
Price: 19,000~29,000 KRW
Plus! You don't want to miss these posts to enjoy Winter Wonderland, South Korea!
Find & Compare Winter Tours in Korea!
[ Data & Image Source: Korea Tourism Organization (KTO) ]
IVK's Top Picks – Day Tours, Tickets, and Travel Activities
Seasonal Picks!😍