WATERBOMB SEOUL 2023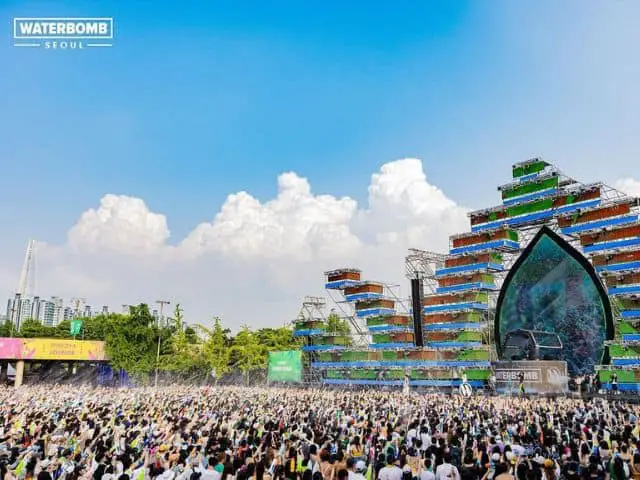 Festival Summary
Date: June 23 – June 25, 2023

WATERBOMB SEOUL: June 23 – June 25, 2023

Location: Jamsil Auxiliary Stadium, Seoul
Admission Fee: To be confirmed on the official website
Homepage: Waterbomb Korea 2023
Ticket: WEMAKEPRICE
Instagram: Waterbomb Official
Age Rating: 19 and above
General Information
Get ready to get drenched in fun at Waterbomb Seoul 2023, a unique festival combining heart-thumping music with adrenaline-fueled water fights! Following successful tours across nine cities in South Korea, the much-anticipated festival returns to the Jamsil Auxiliary Stadium in Seoul from June 23 to June 25, 2023. The event is a total blast of 540 minutes that blends impressive visual performances from top K-pop and hip-hop artists, along with explosive dance music delivered by top Korean DJs.
WATERBOMB SEOUL 2023 Line-Up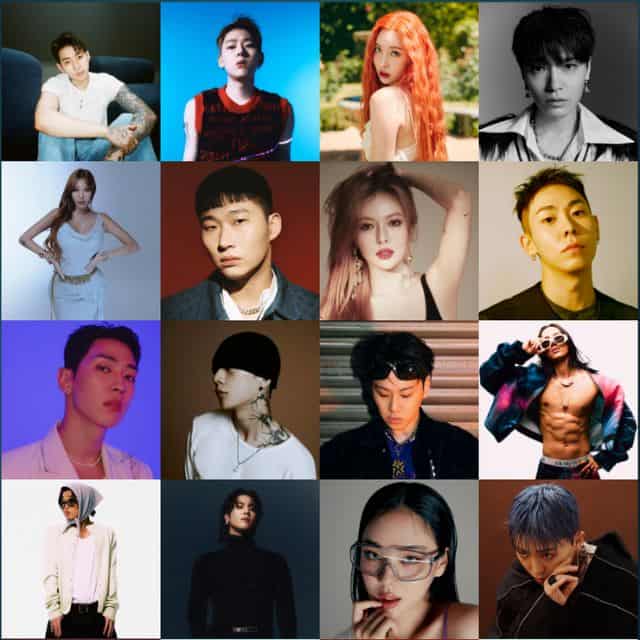 Day 1 – June 23, Friday:

Coogie / Sunmi / Ash Island / Swings / Kwon Eunbi / Woo Wonjae / STACY / ZICO

Day 2 – June 24, Saturday:

CAMO / Gray / PH-1 / Leellamarz / Giriboy Park / Jessi / Loco / Yugyeom / Jay Park

Day 3 – June 25, Sunday:

DPR LIVE / Simon Dominic / Lee Young Ji / Hyuna / Bibi / Seo Dong Hyun
Key Highlights of the Festival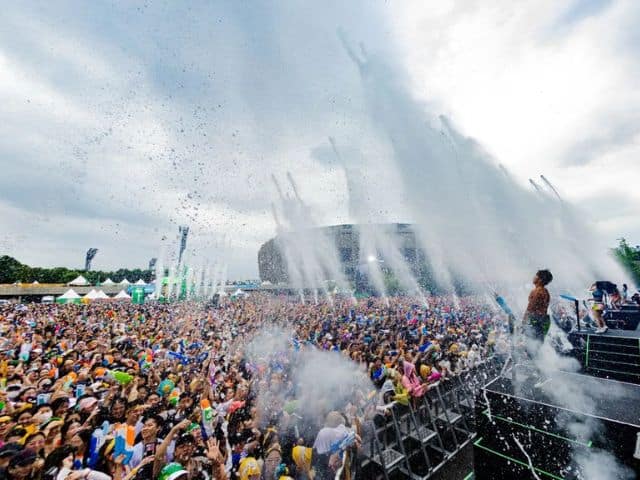 Star-studded Line-up: This year, festival-goers can look forward to thrilling performances from K-pop stars such as Sunmi, Ash Island, Swings, Kwon Eunbi, Woo Wonjae, STACY, ZICO, CAMO, Gray, PH-1, Leellamarz, Jessi, Roco, Yugyeom, Jay Park, DPR LIVE, Simon Dominic, Lee Young Ji, Hyuna, Bibi, and Seo Dong Hyun.
Water Fighting: Experience the dynamic water fights unique to Waterbomb Festival! Lead your team to victory with powerful and distinctive water guns.
Waterbomb Time: Offering unforgettable fun, Waterbomb Time features overwhelming water bombs and powerful water cannons for a heart-racing, thrilling experience.
Additional Information
Tropical Lounge: Need a break from the water fun? Recharge and reflect on the day's memories in the exotic lounge equipped with a relaxation zone, photo zone, and a variety of engaging contents.
VIP Lounge: Experience the premium side of Waterbomb with comfortable tables and seats, champagne, and finger food. Enjoy luxurious leisure in a space all your own.
WATERBOMB KOREA 2023 in Other Cities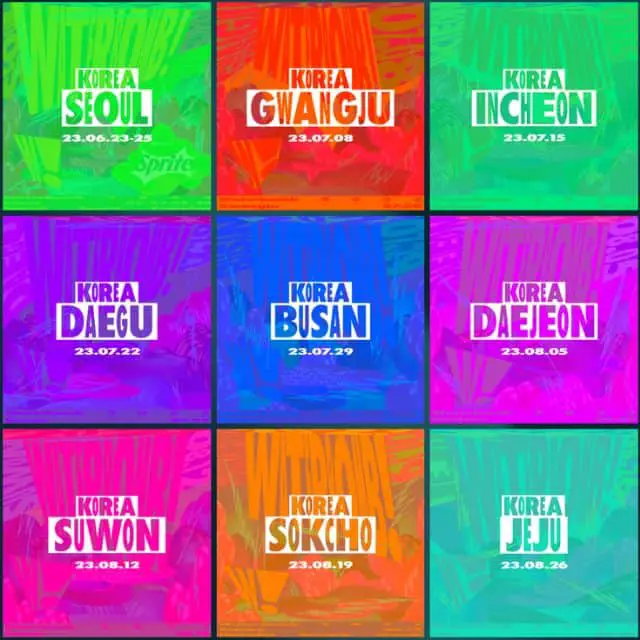 WATERBOMB GWANGJU: July 8
WATERBOMB INCHEON: July 15
WATERBOMB DAEGU: July 22
WATERBOMB BUSAN: July 29
WATERBOMB DAEJEON: August 5
WATERBOMB SUWON: August 12
WATERBOMB SOKCHO: August 19
WATERBOMB JEJU: August 26
Plus! You don't want to miss these articles!
Find & Compare Things To Do in Summer!