Ulsan Shipbuilding & Marine Festival
Ulsan Shipbuilding and Maritime Festival to publicize the excellence of Dong-gu, Ulsan, a world-class shipbuilding and marine tourism city.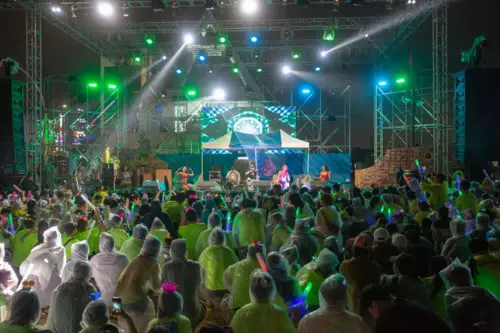 Festival Summary:
Dates: August 25th, 2023 (Friday) to August 26th, 2023 (Saturday)
Location: Ilsan Beach, Dong-gu, Ulsan Metropolitan City, South Korea
Admission Fees: Free (excluding Night Run Ilsan and Cruise Tour)
Organizers: Ulsan Shipbuilding & Marine Festival Promotion Committee
Contact: 052-716-5007
Website: Festival Homepage
Google Map: 일산동 Dong-gu, Ulsan, South Korea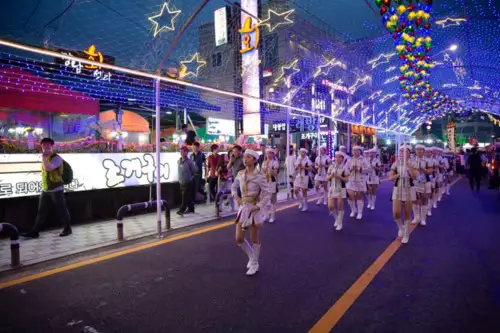 General Information:
An exhilarating maritime celebration is set to sweep over Ilsan Beach in Dong-gu, Ulsan, as the 2023 Ulsan Shipbuilding & Marine Festival takes center stage from August 25th (Friday) to August 26th (Saturday). Nestled in the heart of Ulsan, a renowned marine tourism hub, this two-day extravaganza promises an engaging blend of activities, entertainment, and experiences for all.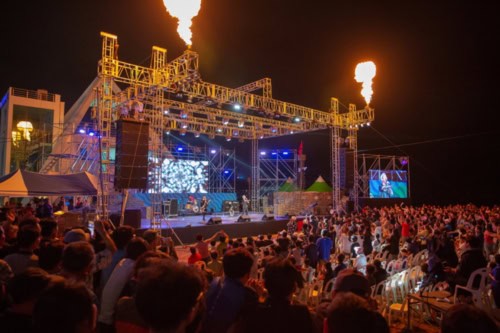 Key Highlights of the Festival:
The festival kicks off with a spirited opening ceremony on August 25th, ushering in a weekend of festivities.
Day 2, August 26th, is poised to captivate attendees of all ages with engaging content including the offbeat Boat Contest and the invigorating Night Run Ilsan.
A diverse range of programs awaits, offering hands-on experiences, participatory activities, captivating exhibitions, and guided tours. From bare-handed fishing experiences to Dong-gu sightseeing tours, there's something for everyone.
The festival's dynamic stage program boasts a variety of genres, from the electrifying Ilsan EDM Party to late-night busking sessions that promise to light up the night.
Adding to the allure is the Ilsan Summer Village, a beachside oasis where attendees can relax and unwind amidst the festivities.
Additional Information:
Festival Dates: August 25th, 2023 (Friday) to August 26th, 2023 (Saturday)
Festival Location: Ilsan Beach, Dong-gu, Ulsan Metropolitan City, South Korea
Admission Fees: Free (excluding Night Run Ilsan and Cruise Tour)
Festival Organizers: Ulsan Shipbuilding & Marine Festival Promotion Committee
Contact Number: 052-716-5007
Free
(excluding Night Run Ilsan and Cruise Tour)
Ulsan Shipbuilding & Marine Festival Promotion Committee
052-716-5007
As Ilsan is near Busan, you don't want to miss these articles:
Best Things To Do in Busan
[ Data & Image Source: Korea Tourism Organization (KTO) ]
IVK's Top Picks – Day Tours, Tickets, and Travel Activities
Seasonal Picks!😍