Sorae Pogu Festival
September 15
–
September 17
KST
The "Sorae Pogu Festival" is a vibrant maritime celebration featuring diverse activities including shrimp and crab fishing, cultural performances, fish cake tasting, and more, aiming to highlight the rich seafood culture of Sorae Pogu, taking place from September 15 to September 17, 2023, in Incheon.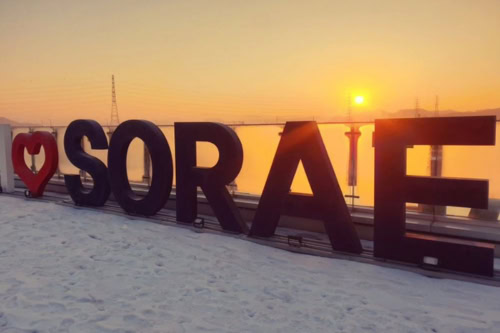 Festival Summary
Date: September 15, 2023 – September 17, 2023
Location: 86-17 Jangdoro, Namdong-gu, Incheon
Admission: Free
Organizer: 남동구 / 남동구
Contact: 032-453-2142
Instagram: @sorae_festival
Official Website: namdong.go.kr/soraefestival
General Information
The "Sorae Pogu Festival" marks its 23rd edition in 2023, proudly standing as the premier maritime ecology festival in the capital region. Renowned for its abundant seafood such as shrimp, crab, and salted fish, Sorae Pogu attracts around 7 million tourists annually, boasting attractions like Sorae Wetland Ecological Park, Shrimp Tower, and Lake Haeoreum. This festival, held in autumn each year, invites attendees to engage in captivating experiences including seafood harvesting, diverse cultural performances, and events, all within the scenic backdrop of Sorae Pogu.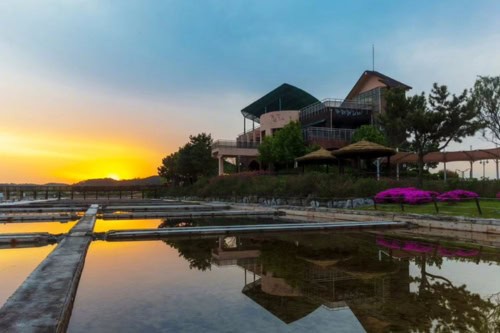 Key Highlights of the Festival
Main Programs:

Shrimp and Crab Fishing: Engage in the direct experience of catching shrimp and crab, representative seafood of Sorae Pogu, using air pools.

Fringe Programs:

West Sea Windfish Ceremony: A special performance in the form of a "Good Luck" ceremony to wish for a good catch.
Fish Cake Tasting Event: Participate in making and tasting fish cakes.
Cultural Performances: Enjoy performances by popular singers and local cultural artists.

Consumer Participation Events:

Various experiential booths, including making fishing gear.

Additional Attractions:

Food Truck Zone, sale of local specialty products.
Additional Information
The festival takes place from September 15 to September 17, 2023.
Located at 86-17 Jangdoro, Namdong-gu, Incheon.
Admission is free.
Organized by 남동구 / 남동구.
For inquiries, contact 032-453-2142.
Connect with the festival on Instagram: @sorae_festival.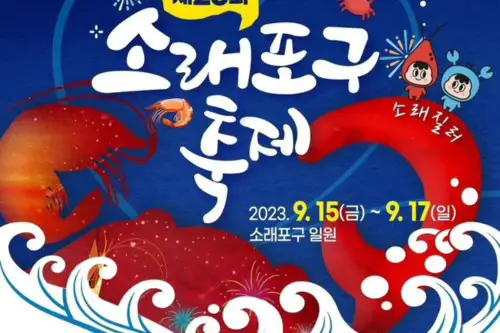 This festival celebrates its maritime heritage and seafood treasures, offering a range of activities, cultural performances, and experiences to create cherished memories against the backdrop of the vibrant Sorae Pogu, making it a must-attend event for seafood enthusiasts and cultural seekers alike.
You may also love:
Best Things To Do in Incheon
[ Data & Image Source: Korea Tourism Organization (KTO) ]
IVK's Top Picks – Day Tours, Tickets, and Travel Activities
Seasonal Picks!😍