Siheung Gaetgol Festival
September 22
–
September 24
KST
The Siheung Gaetgol Festival, held from September 22 to 24, 2023, at Gaetgol Eco Park in Gyeonggi Province, offers a car-free eco-themed celebration, featuring diverse programs such as ecological playgrounds, art performances, night activities, and special events, all aimed at fostering a connection with nature while preserving the park's environment.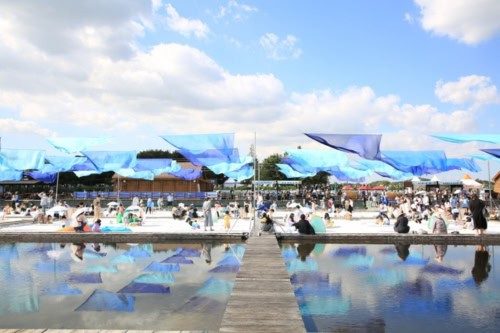 Festival Summary
Title: Siheung Gaetgol Festival
Date: September 22 to September 24, 2023
Location: Gaetgol Eco Park, Siheung, Gyeonggi Province
Admission: Free (some experience programs may have fees)
Organizer: Siheung City / Siheung Gaetgol Festival Promotion Committee
Contact: 031-380-5681
Instagram: sgfestival
Website: sgfestival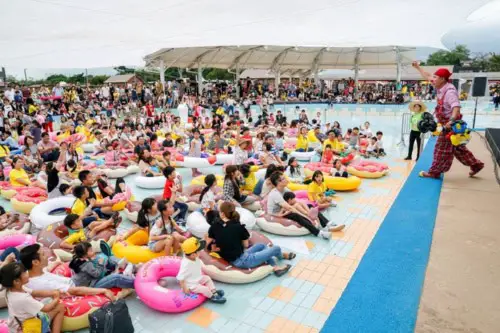 General Information
The Siheung Gaetgol Festival is a celebration of nature, taking place in the picturesque setting of Gaetgol Eco Park, the only tidal flat in Gyeonggi Province, where the convergence of ancient salt fields and wetlands creates a unique natural environment. This eco-themed festival offers a variety of programs for visitors to connect with nature, learn, and enjoy, all while safeguarding the park's ecological balance. Notably, the festival is car-free, aligning with its commitment to preserve the park's natural habitat.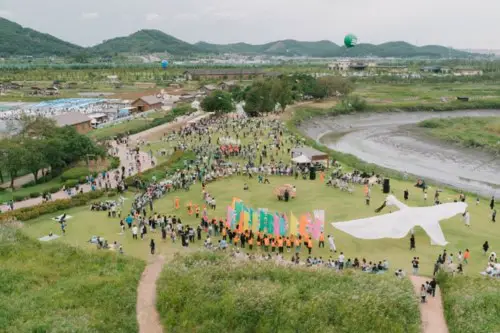 Key Highlights of the Festival
Main Programs: Gaetgol Family Run, Gaetgol Parade, Gaetgol Dress Room
Ecological Playgrounds: Gaetgol Playground, Salt Playground, Autumn Flower and Reed Playground, Reed Flute Playground, Hammock Foot Bath Zone
Ecological Art Performances: Acoustic Music Festival, Gaetgol View Jazz Salon, Salt Warehouse Puppet Theater, Forest of Trees Classical Performance, Swimming Pool Art Theater
Night Programs: Gaetgol Moonlight Walk, Gaetgol Moonlight Night Market
Special Programs: Siheung Dancer Rapper Singer, Gaetgol National Art Contest, Vegan Garden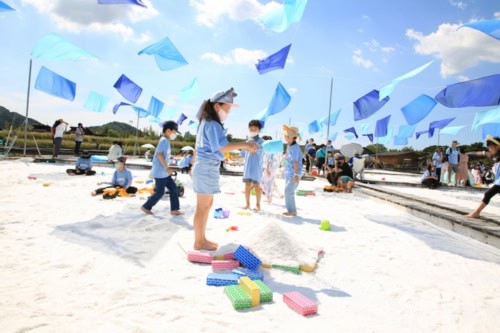 Additional Information
Festival food offerings will be revealed one week before the event.

The Siheung Gaetgol Festival is a vibrant ecological celebration that offers a unique blend of nature, art, and enjoyment for all ages, focusing on protecting and appreciating the natural environment of the Gaetgol Eco Park.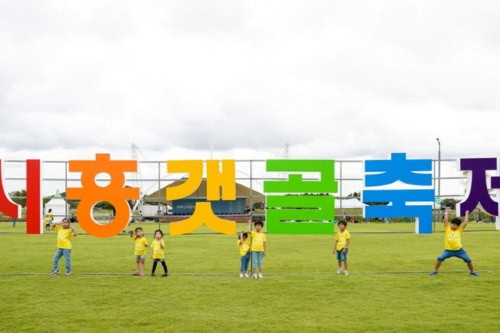 Get ready to experience the world's largest eco-art playground and immerse yourself in the beauty of nature at the Siheung Gaetgol Festival, taking place from September 22 to September 24, 2023.
Free
(Some experience programs may have fees)
Siheung City / Siheung Gaetgol Festival Promotion Committee
You may also love:
Best Things To Do in Gyeonggi
[ Data & Image Source: Korea Tourism Organization (KTO) ]
IVK's Top Picks – Day Tours, Tickets, and Travel Activities
Seasonal Picks!😍