Seoul International Fireworks Festival 2022
October 8, 2022
@
7:00 pm
–
9:00 pm
KST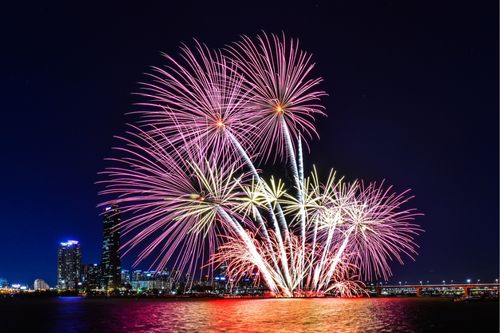 The Seoul International Fireworks Festival, held in Yeouido Hangang Park (between Mapo Bridge and Hangang Railroad Bridge), is considered one of Korea's three major fireworks festivals along with the Pohang Fireworks Festival and the Busan Fireworks Festival (Oct 8, 2022).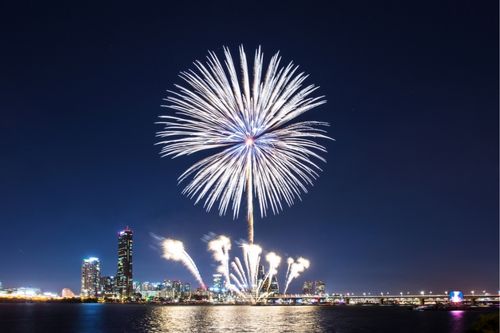 The festival is hosted by Seoul City and Hanwha, and this year, Korea, Italy, and Japan will participate. A Hanwha official said, "We are planning a fireworks show that contains the messages of 'comfort' and 'support' in our daily lives exhausted from Covid19.
We recommend you visit the Yeouido Hangang Park using the public transportation. The nearest station is Yeouinaru Station of subway line 5, however, it sometimes passes without stopping for the safety of passengers when it's too crowded. It would be great to visit the Yeouido Hangang Park early in the afternoon to enjoy nice weather and get a good seat.
Tip1: Leave your luggage in the subway luggage storage while you watch the fireworks
Tip2: Best Places To Enjoy Seoul International Fireworks
– Yeouido Hangang Park (Best place but very crowded)
– Han River Ferry Cruise (Recommended)
– Nearby Hotels in Yeouido
– Ichon (To take photos)
– Noryangjin Fish Market
– Sayuksin Park
Find & Compare the Best Things To Do in Seoul