Sacheon Air Show
The Sacheon Air Show in South Korea celebrates the nation's aviation heritage and aerospace industry with a thrilling lineup of aerobatics, demonstration flights, and youth-friendly activities.
Sacheon Air Show Summary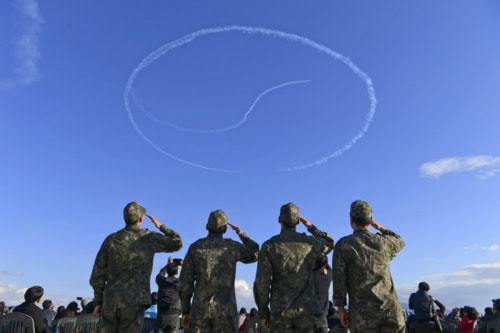 Date(s): November 4, 2023 – November 5, 2023
Location: Sacheon, Gyeongsangnam-do, South Korea
Admission Fees: Free
Official Homepage: Sacheon Airshow Official Website
General Information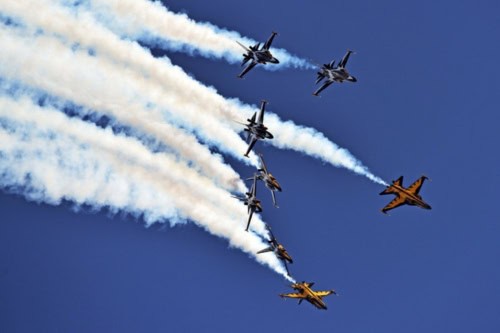 The Sacheon Airshow, set in the heart of Sacheon, South Korea, is a celebration of the nation's aviation heritage. It serves as the birthplace of South Korea's first aircraft, "Buhwalho," and a hub for the country's aerospace industry, led by the Korea Aerospace Industries. The festival began as the "Sacheon Aerospace Industry Festival" in 2004 and has been an annual collaboration with the Korean Air Force at Sacheon Airfield. However, starting in 2023, it takes place biennially, with scaled-down events in odd years and full-scale displays at Sacheon Airfield alongside the Korean Air Force in even years. The festival features a thrilling lineup of aviation showcases, including the Black Eagles aerobatic team, Paul Bennet Airshows, demonstration flights (KT-1, T-50, drones), free trial flights, airshows, paper airplane contests, aircraft ground exhibitions, promotional displays, educational activities, and a special day for young aviation enthusiasts.
Key Highlights of the Festival
Black Eagles Airshow
Paul Bennet Airshows
Demonstration Flights (KT-1, T-50, Drones)
Free Trial Flights
Airshows and Paper Airplane Contests
Aircraft Ground Exhibitions
Promotional Displays
Educational Activities
Youth Aviation Day
Additional Information
Contact Information: 055-831-2061
Participating Entities: Republic of Korea Air Force, Gyeongsangnam-do, Sacheon City, Korea Aerospace Industries / Sacheon Airshow Organizing Committee
Instagram: sacheon_airshow
Republic of Korea Air Force
Find the Best Things To Do in Korea
100 Best Things To Do in Seoul
[ Data & Image Source: Korea Tourism Organization (KTO) ]
IVK's Top Picks – Day Tours, Tickets, and Travel Activities
Seasonal Picks!😍