RESFFECT Festival
September 2
–
September 3
KST
The RESFFECT Festival 2023 is a two-day extravaganza set to electrify Seoul's music scene on September 2-3. Taking place at the iconic 88 Garden in Olympic Park, the festival boasts a diverse lineup including Loco, GRAY, Jay Park, and more. With both standing and picnic zones, attendees can freely enjoy the dynamic performances while exploring engaging brand booths. With its vibrant atmosphere and unmissable acts, RESFFECT Festival promises an unforgettable weekend for music enthusiasts aged 12 and above.
Festival Summary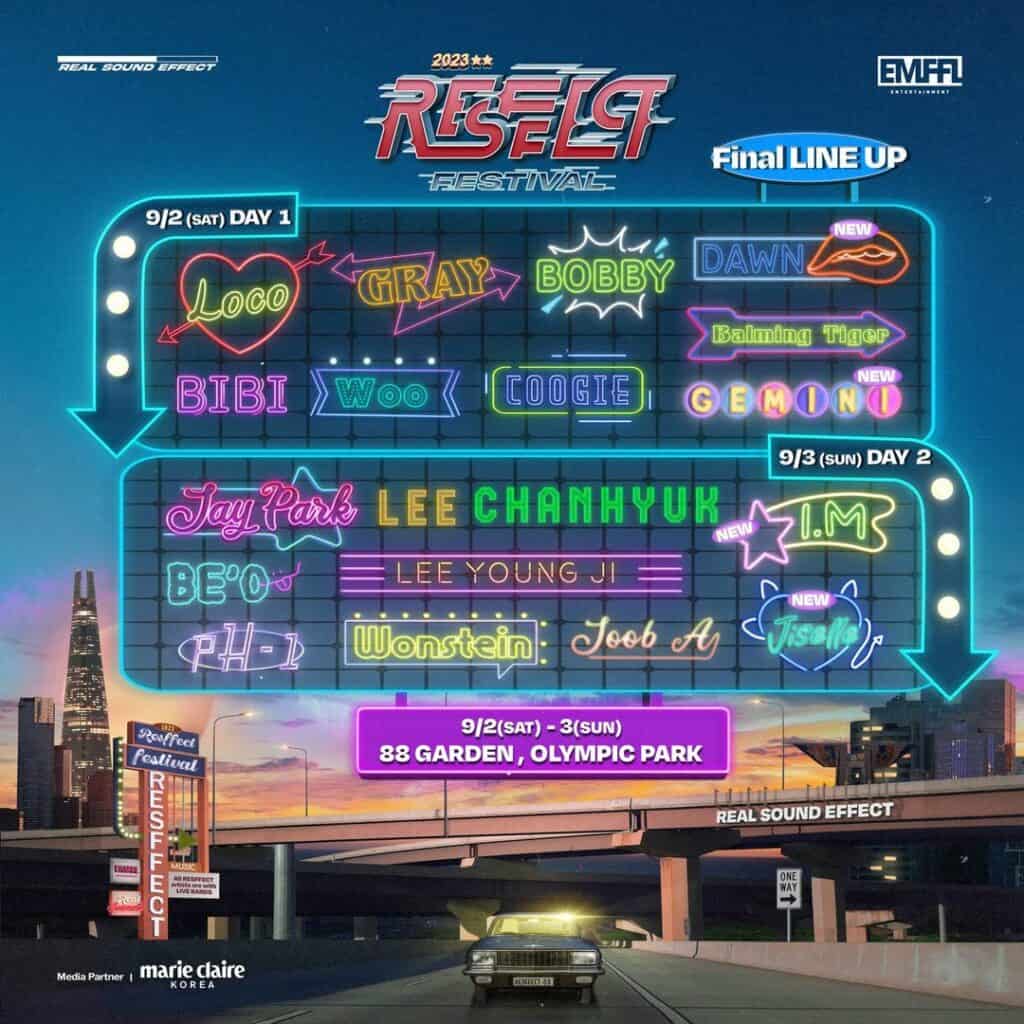 Date: September 2, 2023 – September 3, 2023
Time: 11:30 AM onwards (Main Gate), Sub Gate opens after the start of the main performance
Age Group: 12 years and over
Run Time: 510 minutes

Price:
1-Day Pass (Official Ticket): 110,000 Won
2-Day Pass (Official Ticket): 165,000 Won

Homepage: globalinterpark.com
General Information
The RESFFECT Festival 2023 is set to captivate Seoul with its electrifying concerts and vibrant atmosphere. Spanning two days from September 2 to September 3, this festival promises a musical journey like no other. The stage will come alive at the renowned 88 Garden in Olympic Park, where music enthusiasts aged 12 and above can immerse themselves in over 8 hours of non-stop entertainment each day.
The festival grounds will be divided into distinct zones, including the dynamic Standing Zone and the laid-back Picnic Zone. Attendees will enjoy the freedom to move around the entire venue with unassigned seating, allowing them to experience the performances from various vantage points. It's worth noting that in the interest of safety, temporary restrictions on movement might be imposed if crowds gather in specific zones.
For detailed information, you can refer to the festival's profile highlights (INFO) or explore the comprehensive images available on the official ticketing website.
Key Highlights of the Festival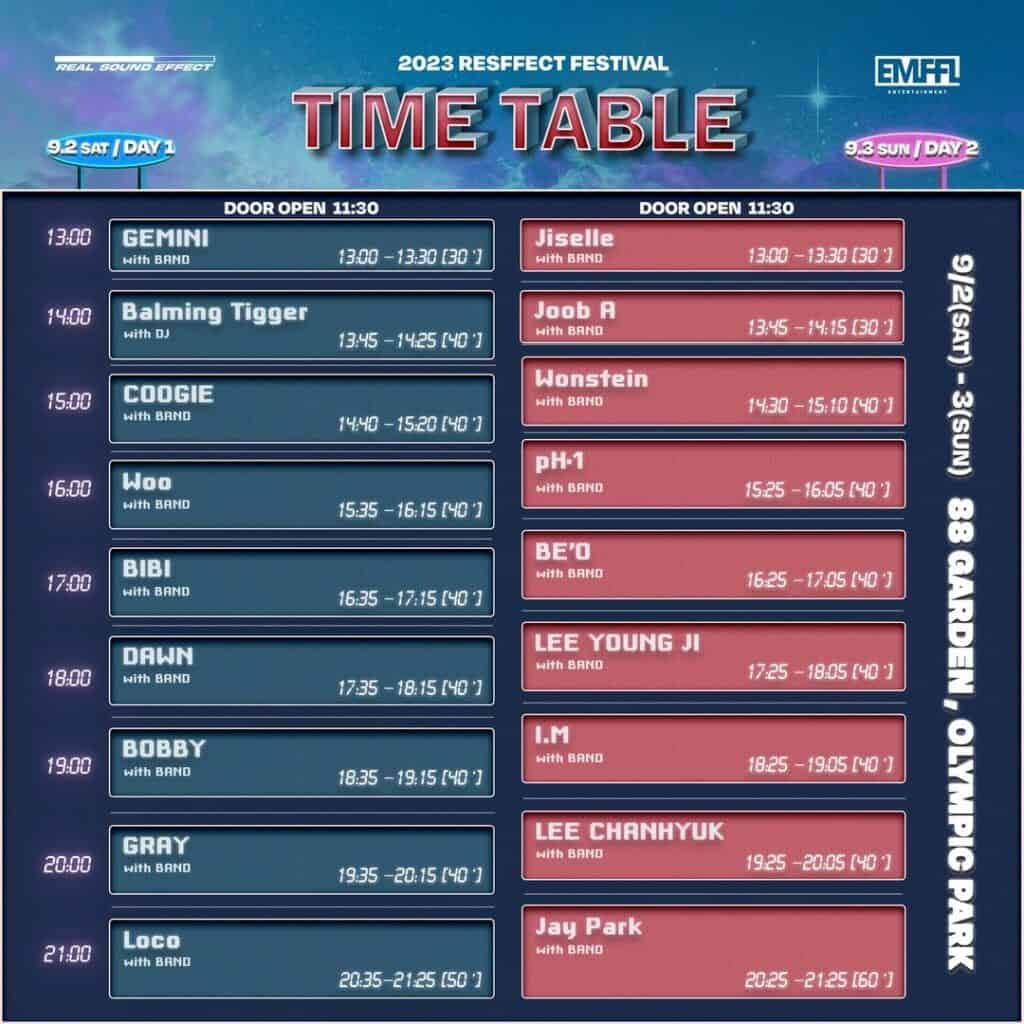 Dynamic performances by a diverse lineup of artists from various genres.
Two full days of music, spanning over 8 hours each day.
Freedom to enjoy the performances from both the Standing Zone and Picnic Zone.
Engaging events and brand booths for a holistic festival experience.
Additional Information
Tickets can be purchased through Interpark Ticket.
Official Ticket (2-Day Pass): 165,000 Won
Official Ticket (1-Day Pass): 110,000 Won
Official tickets are limited and will be discontinued upon selling out.
International attendees can also purchase tickets on Interpark's global page.
For inquiries, contact

[email protected]

.
Line-Up
September 2 (Saturday):

Loco, GRAY, BOBBY, DAWN,
BIBI, Balming Tiger, Woo, Coogie, GEMINI

September 3 (Sunday):

Jay Park, LEE CHANHYUK, I.M, LEE YOUNG JI,
BE'O, pH-1, Wonstein, Joob A, Jiselle
You may love to read:
Best Things To Do in Seoul
[ Data & Image Source: Korea Tourism Organization (KTO) ]
IVK's Top Picks – Day Tours, Tickets, and Travel Activities
Seasonal Picks!😍