Muju Firefly Festival
September 2
–
September 10
KST
The Muju Firefly Festival is a captivating cultural and ecological event that showcases the enchanting world of fireflies while offering a blend of nature, culture, and artistry, set to take place from September 2 to September 10, 2023, in the serene surroundings of Muju-gun, Jeollabuk-do.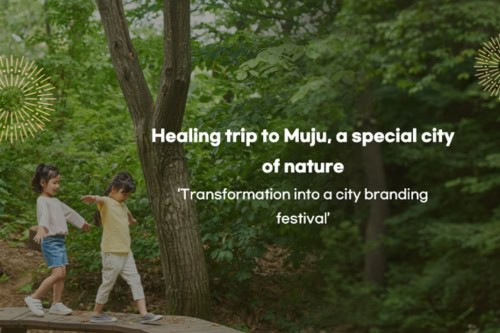 Festival Summary
Date: September 2, 2023 – September 10, 2023
Admission: Free (Some activities may have fees)
Organizer: (사)무주반딧불축제제전위원회
Contact: 063-324-2440
Instagram: @fireflymuju
Official Website: firefly.or.kr
General Information
The 무주반딧불축제 (Muju Firefly Festival) is a cultural, environmental, and artistic event centered around the theme of ecology. It proudly stands as one of South Korea's premier festivals that uniquely merges cultural, environmental, and artistic dimensions. Offering a holistic experience that blends culture, nature, art, and education, the festival promises an unparalleled adventure.
Throughout its duration, visitors are invited to embark on a captivating journey of exploration, guided by the flickering glow of fireflies. Shuttle buses carry them to firefly habitats, initiating a captivating journey of discovery. While immersed in the beauty of nature, attendees also engage in enlightening eco-programs like the Namdaechun Life Plus, an interactive experience that fosters an appreciation for the preciousness of life.
The festival goes beyond its ecological core to offer an array of programs that cater to diverse interests. Traditional performances like the Joseon Dynasty Royal Record Reenactment and the mesmerizing Muju Anseong Nakhwa Play stand as side events alongside the main attractions.
Key Highlights of the Festival
Enchanting exploration of firefly habitats via shuttle buses.
Ongoing exhibit of living fireflies at the 반디누리관 (Firefly Experience Center).
Namdaechun Life Plus: An engaging encounter with nature, involving the release of fish into the Namdaechun River.
Traditional performances, including the Joseon Dynasty Royal Record Reenactment and the captivating Muju Anseong Nakhwa Play.
Stargazing event, offering the chance to learn about constellations under the pristine Muju sky.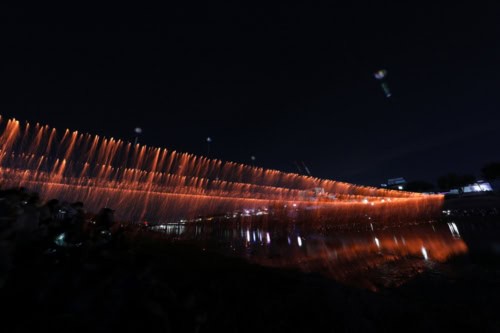 The 무주반딧불축제 (Muju Firefly Festival) is not just a celebration; it's an immersion into the intricate tapestry of ecology, culture, and artistry, all woven together in the heart of Muju!
Free
(Some activities may have fees)
Best Things To Do in Korea
[ Data & Image Source: Korea Tourism Organization (KTO) ]
IVK's Top Picks – Day Tours, Tickets, and Travel Activities
Seasonal Picks!😍