Lotte World Horror Halloween 2022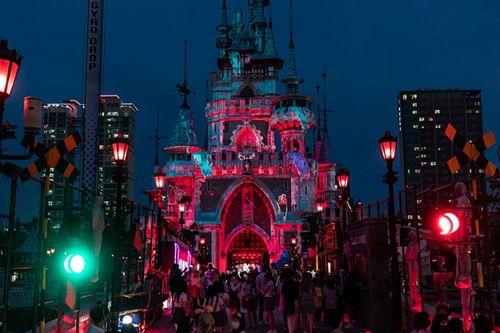 Lotte World's 'Horror Halloween: The Expansion' will be held from September 02 to November 13. During the day, cutie Halloween wanders the theme park, and after 6 pm, Magic Island turns into a zombie island. And yes, the real horror Halloween zombies that make your heart pounds appear.
They hold a variety of Halloween events and performances. Check out the Ultimate Guide to Lotte World and Seoul Sky.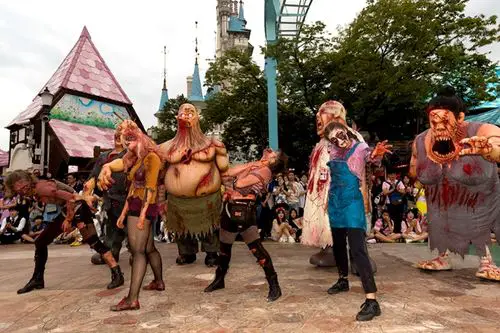 Halloween Performances

Control Area A

A performance to show a battle between the zombies and a defending army

Location: Adventure 1st floor around the Spanish pirate ship

Zombie Attack

A performance that shows a vaccine gas bomb counter-strike against the zombie attack
Location: Adventure 1st Floor Garden Stage

Giant Zombie Photo Time

You can take Intagrammable photos with frightening giant zombies
Location: Magic Island Main Square, Gyro Drop, in front of Magic Castle

Things To Do

Zombie Subway

Escape from the zombie subway
Location: Magic Island Behind Magic Castle
Price: 3,000 won

Zombie Prison

Escape from the zombies in 12 sections
Location: Magic Island Magic Castle Behind
Price: 5,000 won

Never Ending Nightmare

Outdoor room escape game
Location: Inside Blood Cave near Magic Castle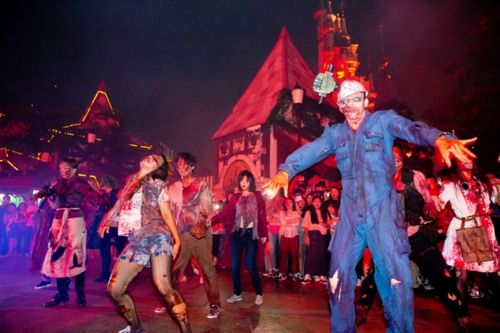 Tip: The best places to take Instagram photos

Escape Station at the Magic Island Main Bridge
On the bridge to Magic Castle
Compare Lotte World Entrance Tickets




[ Data & Image Source: Korea Tourism Organization (KTO) ]
IVK's Top Picks – Day Tours, Tickets, and Travel Activities
Seasonal Picks!😍