Jinju Namgang Yudeung(Lantern) Festival 2019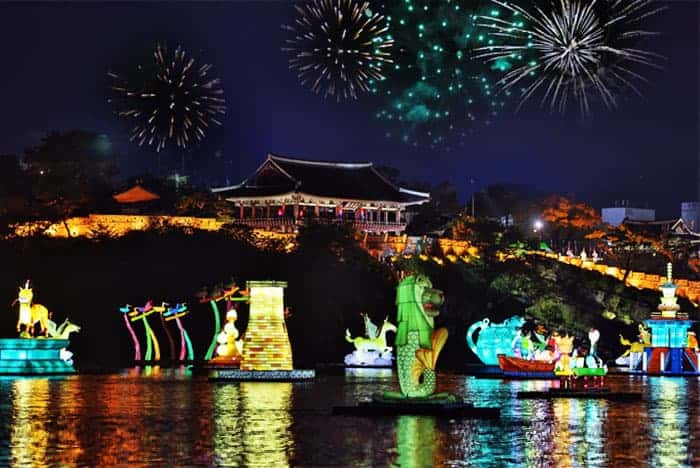 Jinju Namgang Yudeung Festival was originated from the view of using Yudeung that means floating lanterns in Korean. Formerly, they used as military signals to prevent Japanese armies from crossing the river and as the communications to send their families during the Japanese Invasion(1592). Now it's one of the most popular Autumn festivals in Korea. Moreover, you could enjoy interesting events such as Hanging whishing lantern, Making creative lanterns, Floating lantern on the river, Fireworks, and other cultural events.
How to get to Jinju Lantern Festival 2019!
Like our Facebook Page & Don't Miss Out Any Festivals!
[ Data & Image Source: Korea Tourism Organization (KTO) ]
IVK's Top Picks – Day Tours, Tickets, and Travel Activities
Seasonal Picks!😍