Jindo Miracle Sea Road Festival 2023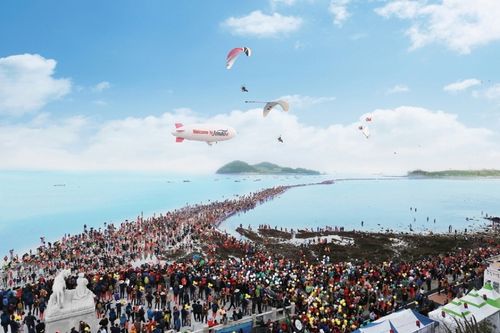 Location: 74 , Sinbiuibadat-gil, Jindo-gun, Jeollanam-do
Jindo, a picturesque island located off the southern coast of South Korea, is gearing up for its much-awaited annual event – the Jindo Miracle Sea Road Festival 2023. The festival, which will run from April 20 to April 22, is a celebration of the mesmerizing natural phenomenon of the 'Miracle Sea Road,' where a 2km stretch of land appears between the islands of Jindo and Modo, revealing a pathway that connects them.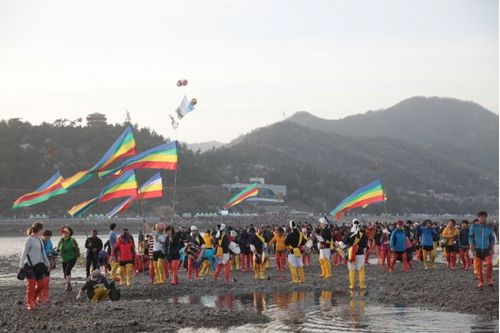 During this time, the sea recedes, and the 30-40 meter-wide strip of land is visible for about an hour, creating a unique and mystical experience for visitors. It's no wonder that tourists from all over the world flock to Jindo to witness this breathtaking sight.
Apart from the main attraction of the sea road, the festival will feature an array of exciting activities and events. Visitors can enjoy media art exhibitions, walk along the "Wishing Stone Road," experience Jindo's intangible cultural heritage, participate in a stamp rally, and enjoy the traditional folk performances. For those seeking more adventure, there are opportunities for sea kayaking and windsurfing.
Organized by the Jindo-gun Festival Promotion Committee, the Jindo Miracle Sea Road Festival 2023 promises to be an unforgettable experience for all who attend. So mark your calendars and get ready to witness the magic of Jindo's Miracle Sea Road.
Plus! You don't want to miss these articles!
Find & Compare Winter Tours in Korea!
[ Data & Image Source: Korea Tourism Organization (KTO) ]
IVK's Top Picks – Day Tours, Tickets, and Travel Activities
Seasonal Picks!😍