Jeju Hueree Natural Park Hydrangea Festival 2023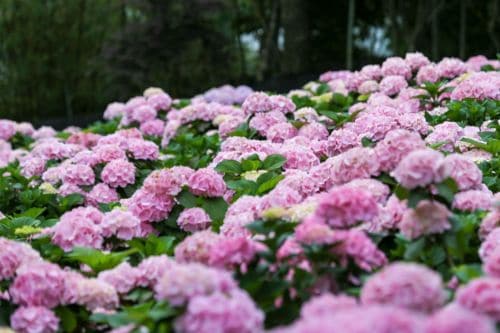 General Information of the Festival
The Jeju Hueree Natural Park Hydrangea Festival is a must-see event for tourists visiting Jeju Island. With its beautiful hydrangeas, cultural performances, and hands-on activities, visitors are sure to have a fun and memorable experience at the park.
The Jeju Hueree Natural Park Hydrangea Festival is an annual event held in the town of Namwon-eup, Seogwipo City, on the slopes of Mt. Hallasan in Jeju. This nature park is a popular tourist destination that offers visitors a chance to experience the natural beauty of Jeju Island. The park is open all year round, with various festivals and events taking place throughout the year. The Hydrangea Festival runs from April 7 to June 14, 2023, and is one of the park's most anticipated events.
Jeju Hueree Natural Park Discount Ticket
Key highlights of the Festival:
Hydrangea Viewing: The festival showcases the beautiful hydrangea flowers in full bloom throughout the park. Visitors can enjoy a leisurely stroll along the hydrangea-lined paths and take photos of the stunning scenery.
Cultural Performances: There are various cultural performances and events taking place throughout the festival, including traditional music and dance performances.
Food and Beverage: A variety of food and beverage stalls are available for visitors to enjoy during the festival. Traditional Korean dishes and drinks are also available for visitors to try.
Hands-on Activities: Visitors can participate in hands-on activities such as making hydrangea crafts, learning about traditional Korean agriculture, and experiencing cultural activities such as traditional tea ceremonies.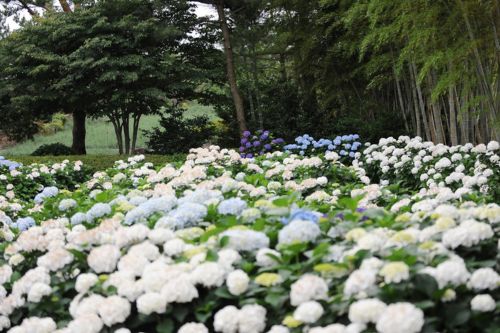 Additional Information:
Duration: Apr 7 – Jun 14, 2023.
Festival website: http://www.hueree.com/
Address: 256 Sillyedong-ro, Namwon-eup, Seogwipo-si, Jeju-do
Plus! You don't want to miss these articles!
Check Out the Tours in Jeju!
[ Data & Image Source: Korea Tourism Organization (KTO) ]
IVK's Top Picks – Day Tours, Tickets, and Travel Activities
Seasonal Picks!😍