Jeju Fire Festival 2023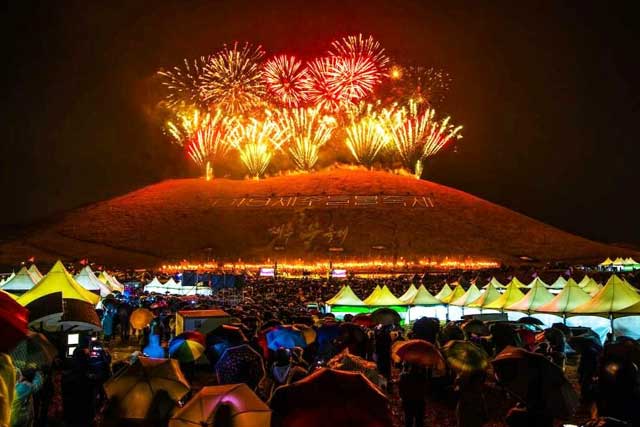 Location: Saebyeol Oreum Bongseong-ri Aewol-eup Jeju-si
Get ready to immerse yourself in the beauty of springtime as the Daegu E-World Cherry Blossom Festival 2023 takes center stage from March 18th to April 9th. With three times more cherry blossom trees than Yeouido Yunjung-ro, E-World is set to be a sight to behold. The 83 Tower, a landmark of Daegu, will be bathed in the soft pink hues of cherry blossoms, creating a serene and magical atmosphere.
Take a stroll through hundreds of unique photo zones, from a red double-decker bus to a merry-go-round and a cherry blossom sky view from the observatory. Every step you take will offer endless opportunities to capture memories that will last a lifetime.
In addition to the stunning cherry blossoms, E-World is also introducing a new addition to its flower garden – the Queen's Garden. This European-style embroidery park will be the perfect backdrop for all your springtime snaps.
So, if you're looking to soak up the essence of spring and fill your feeds with stunning floral shots, make sure to mark your calendars for the Daegu E-World Cherry Blossom Festival 2023.
Plus! You don't want to miss these articles!
Find & Compare Winter Tours in Korea!
[ Data & Image Source: Korea Tourism Organization (KTO) ]
IVK's Top Picks – Day Tours, Tickets, and Travel Activities
Seasonal Picks!😍