Hwacheon Sancheoneo Ice Festival 2020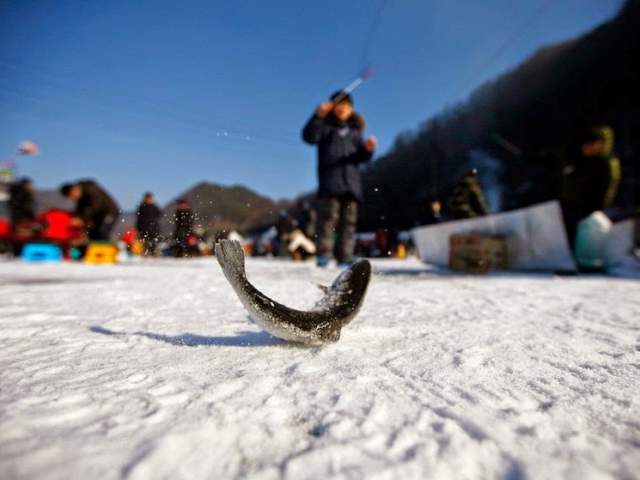 Hwacheon Sancheoneo Ice Festival is one of the 4 great winter festivals in the world and selected as the best festival in Korea by the ministry of culture, sports, and tourism. Sancheoneo is a fish that only lives in clean water. There are three ways of fishing Sancheoneo. The first one is ice fishing, the second one is lure-fishing, and the last one is bare-hand fishing. The best part of this fishing is that you can directly grill and taste your fishes in the food center. Other than Sancheoneo fishing, visitors can enjoy snow sled, ice sculptures, and more. Please, bring the warmest clothes you have. We recommend putting on two socks at least. 🙂
[Main programs]
○ Sancheoneo ice fishing experience including bare-hand fishing ※
Please, check it to the organization office before you leave if you can do ice fishing when you visit.
○ Snow/Ice sled and ice sculpture experience ○ Food /Shopping -Sancheoneo grill and sashimi center, local dish and snack bar, farmers market, and cafeteria Call: +82-1330, Korea Tourism Organization
Pyeongchang Trout Festival and Ice Fishing Winter Day Tour from Seoul
Plus! You don't want to miss these posts to enjoy Winter Wonderla, Korea!
[ Data & Image Source: Korea Tourism Organization (KTO) ]
IVK's Top Picks – Day Tours, Tickets, and Travel Activities
Seasonal Picks!😍